Like the rest of the world, DigiPen's 2020 was complicated by a few unexpected curve balls. But thanks to some creative problem solving, exciting developments, and lots of student and alumni success stories, our 2020 was defined more by the ingenuity of the DigiPen community than the trials of the COVID-19 pandemic. Before we ring in 2021, let's take a look back at the many bright spots from this difficult year.
Dragons Adapt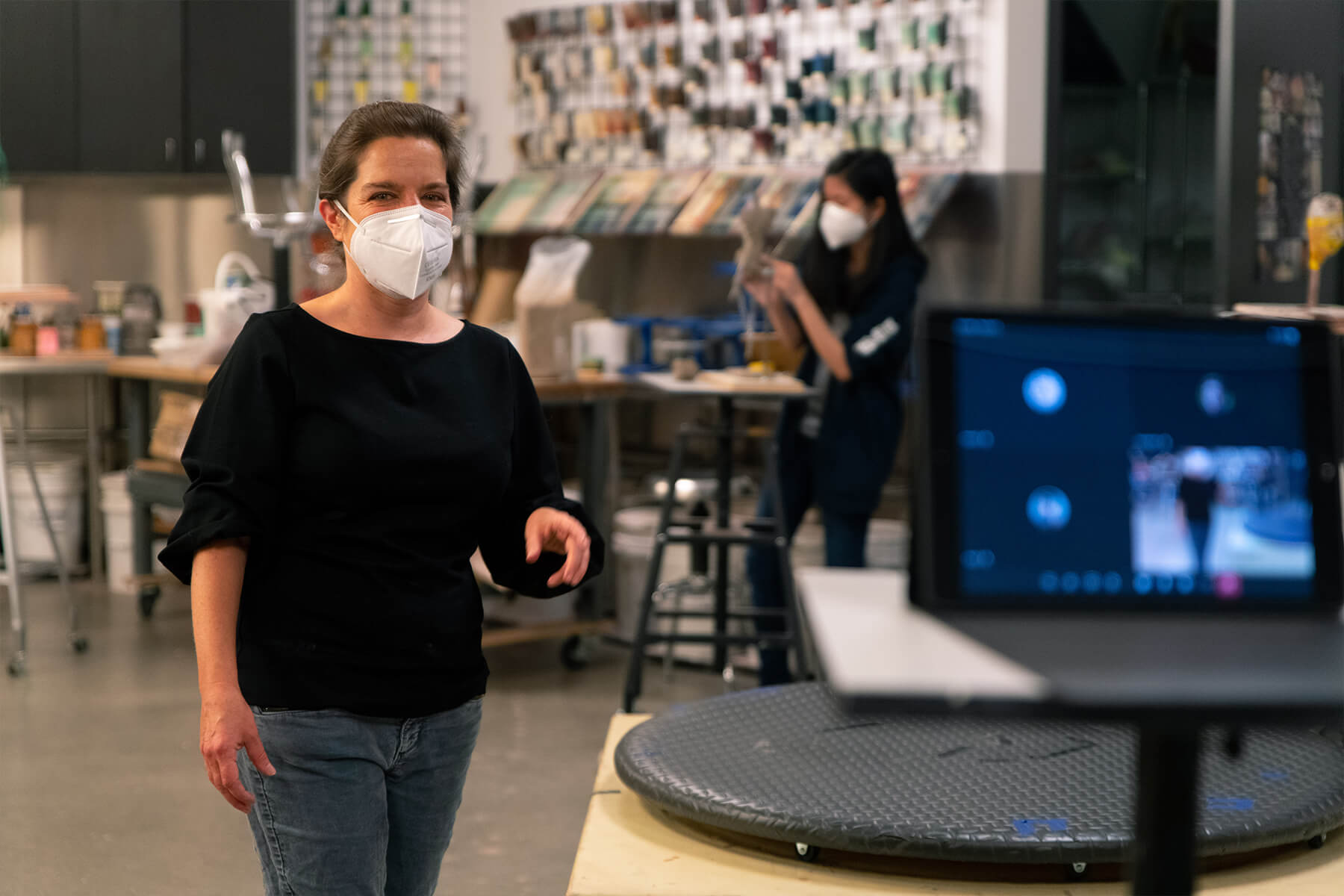 When the COVID-19 pandemic initially hit Washington State the first week of March, DigiPen was in the midst of the Spring semester. Thanks to a swift transition executed by staff and faculty, DigiPen was able to smoothly pivot to 100-percent remote instruction, a decision made to prioritize the health and safety of the campus community.
If the high-caliber talent on display in the 2020 virtual DigiPen Game Showcase, BFA Showcase, and Online Spring Concert was any indicator, the transition didn't negatively impact student work. DigiPen student interns rose to the occasion as well, pushing through the initial awkwardness of at-home game development to contribute to their studios' projects, despite the challenges.
Typically on-campus DigiPen events found creative online solutions. The usually bustling Club Fair headed to Twitch instead, with clubs creating their own Discord servers to facilitate gatherings. Organizers of DigiPen-hosted events such as the International Conference on Audio for Virtual and Augmented Reality (AVAR) got very crafty in adapting for COVID-19. DigiPen faculty and AVAR co-chairs Lawrence Schwedler and Matt Klassen held the entire event in virtual reality via AltspaceVR. Student Ott Smithson even modeled a digital 3D recreation of the first floor of DigiPen's campus that virtual conference-goers could mingle in.
DigiPen Developments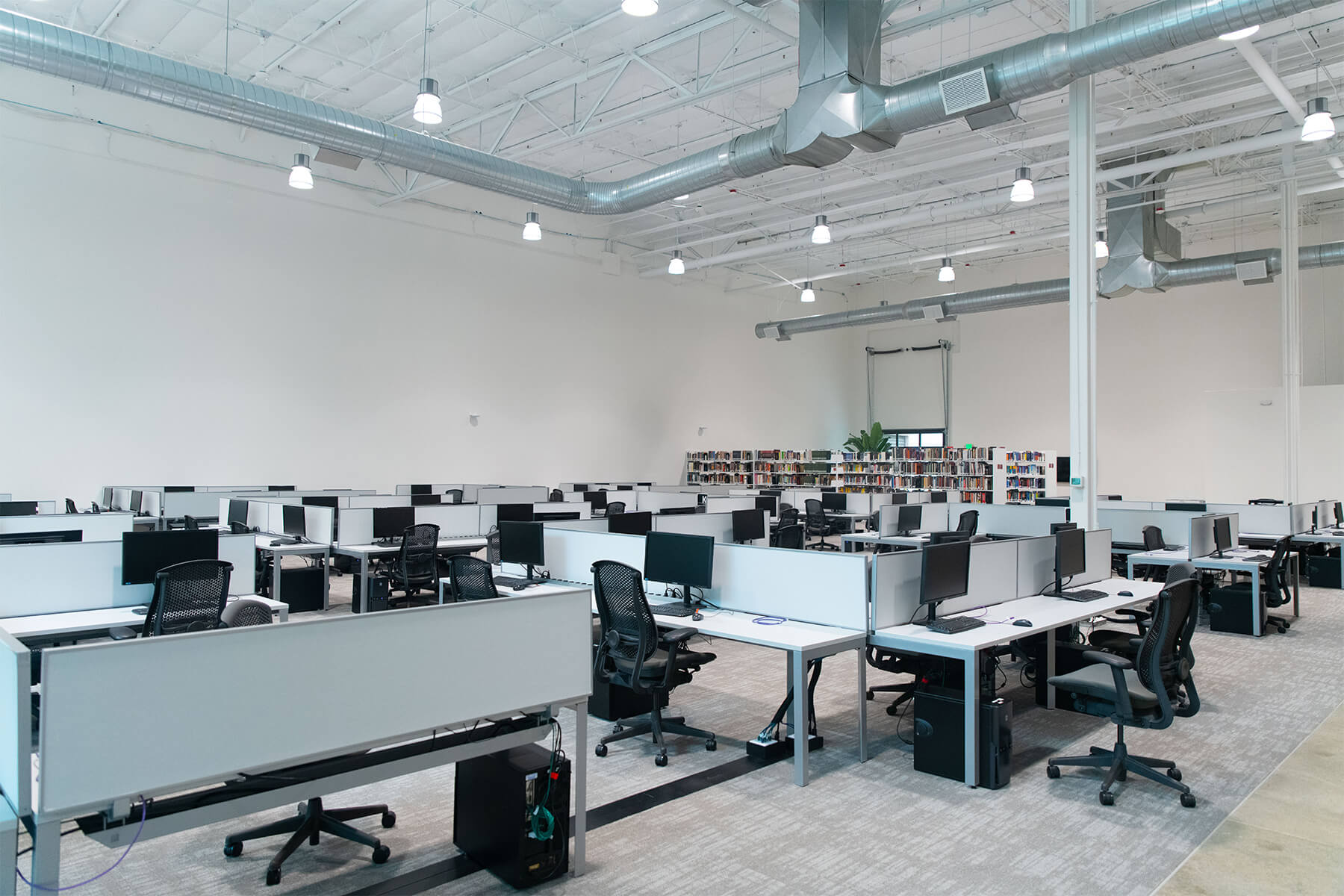 DigiPen moved to a phased educational approach at the start of the Fall 2020 semester to keep our campus community safe, offering a blend of online-only and phased on-campus courses. Given the importance of social distancing in that effort, the opening of the brand new campus expansion, The Wing, couldn't have come at a better time. The spacious building provides students with an expanded library, lounge areas, a new classroom, and a number of multi-functional workspaces.
Software developers SideFX also officially recognized DigiPen as a Houdini Certified school. The advanced 3D procedural art software has become a vital tool in both the film and games industry, and certification granted students the advantage of free SideFX licenses when taking DigiPen's Houdini courses. While SideFX's recognition was new this year, The Princeton Review also recognized DigiPen as a Top 5 Game Design school for the 11th year in a row.
Recognizing the systemic injustices faced by Black people and People of Color in America, DigiPen recommitted itself to the goals of the Black Lives Matter movement this year by making a number of concrete institutional changes. In addition to reviewing hiring processes to increase diversity in staff and faculty, strides were also made to increase DigiPen's accessibility for students of color. More money was made available in our Diversity, Equity, and Inclusion scholarships, and a brand new $200,000 Promoting BIPOC (Black, Indigenous, and People of Color) Success in STEAM Scholarship was created, which is set to increase to $1,000,000 over the next five years.
Student Success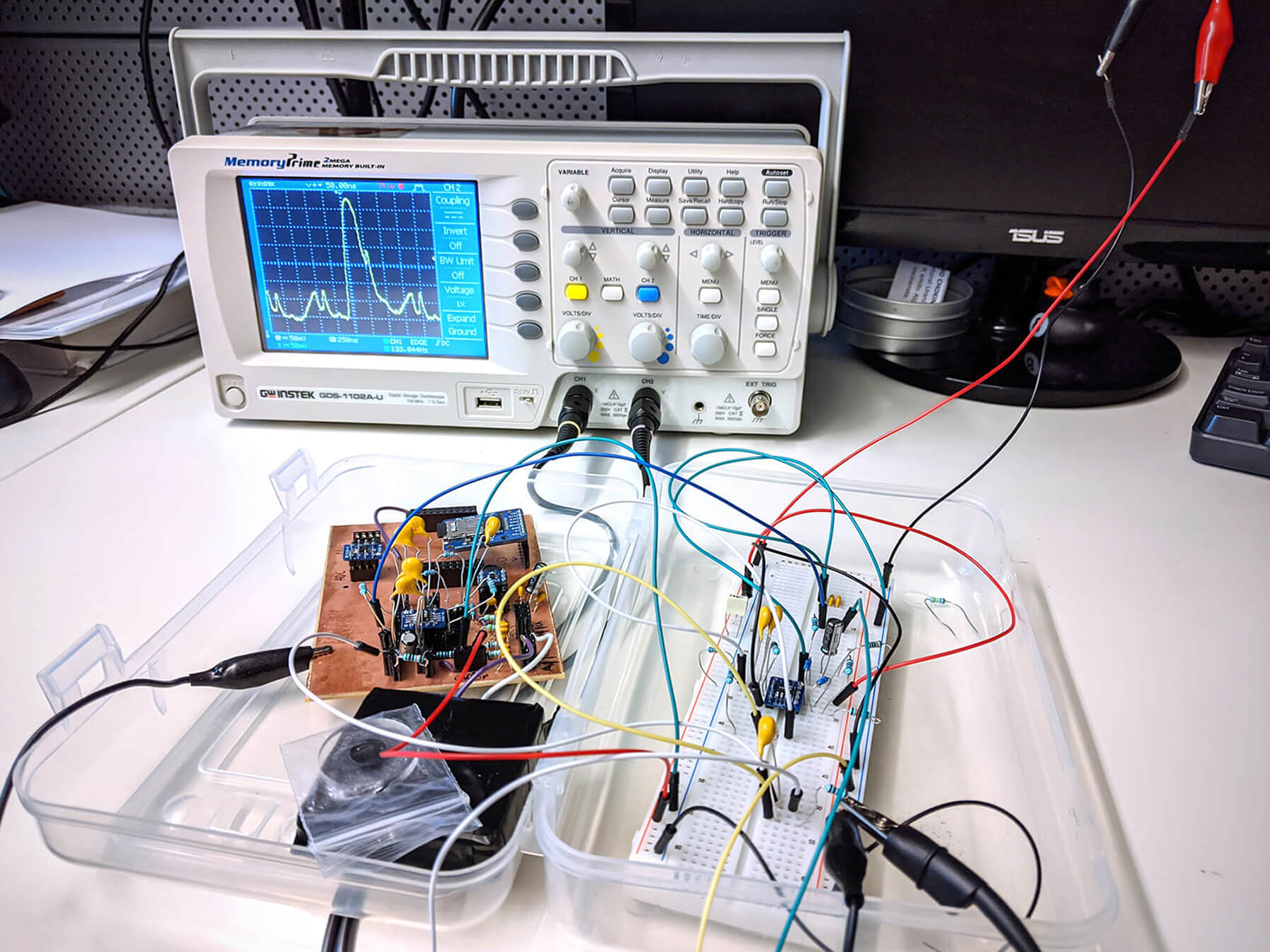 Despite the pandemic, 2020 was a great year to be a Dragon. After three semesters of development and the contributions of nearly two distinct student game teams, MooseBear's comedic hack-and-slash Excalibots came to completion. The game's polish and surreal array of swords — including a chicken-shaped blade named "The Peckoning" — impressed Intel enough to land one of 16 finalist spots at the 2020 Intel University Game Showcase.
Excalibots' student dev team were also excited to see strangers live streaming their game after release, an honor student team Nuclear Lunch got to experience as well with their project Homeland: Lay to Rest. Players around the world recorded Let's Play videos of their journeys through the 3D action adventure, starring a chakram-wielding monk revisiting the underground ruins of their childhood home.
Dragons also received top marks at the competitive Rookie Awards, a prestigious global competition for aspiring digital artists. Student film Flap was selected as a finalist for 2D Animated Film of the Year, and students Salvatorre Yazzie and Dakota Curry were both recognized for their impressive talent in the highly competitive Concept Art award category. Not content with those heights, student talent even prepared to make its way to outer space this year. Four third-year BS in Computer Engineering students, Lindsey Anderson, Collin MacDicken, Jonathan Kornich, and Nadine Martinez, created a cosmic particle detector for a DigiPen project that will launch on-board Blue Origin's New Shepard space vehicle in the near future.
Alumni Fly High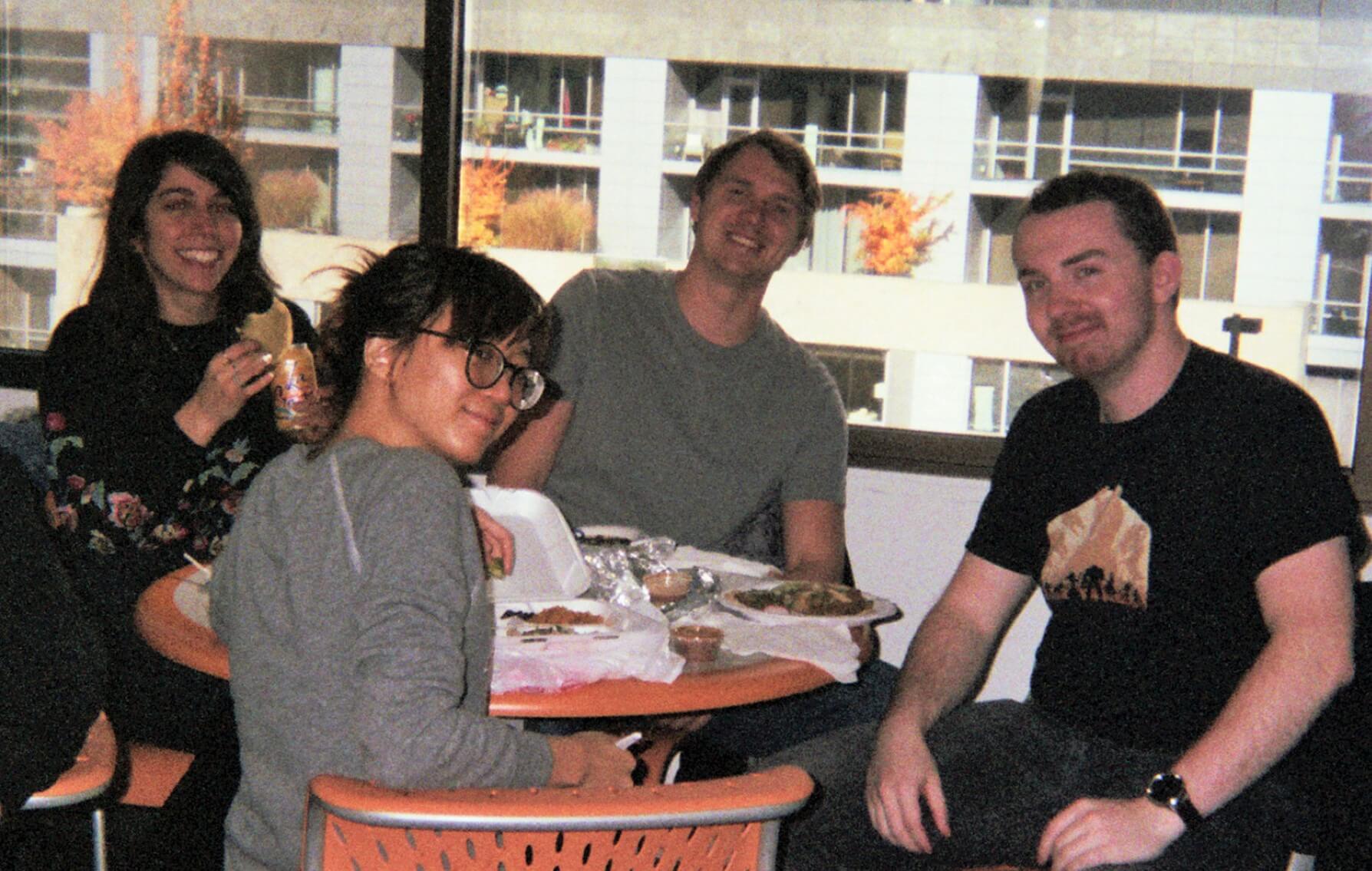 DigiPen graduates out in the industry had a banner year as well, lending their talents to Game of the Year nominees, high profile franchises, stunning publications, and beyond.
Dragons had key roles on a number of popular animated TV series this year. Working together as story artists at Kuku Studios, recent BFA graduates Lauren Stutzriem and Jessica Gallaher had considerable input on Netflix's new 3D animated preschool series Go! Go! Cory Carson — handling elements of the show's dialogue, jokes, visual gags, and editing. The well-told tales of the show's cuddly car protagonist earned the series rave reviews from kids and parents alike upon release. Shannon Parayil, a 2019 BFA graduate and Student of the Year, landed a competitive apprenticeship in the Nick Artist Program, which later turned into a position as a full-time background designer on Nickelodeon's animated series, The Loud House. And after years of working as a story artist on a number of animated shows and films in the industry, 2014 BFA graduate Cole Harrington stepped up into his new role as a director on Warner Bros. Animation's DC Super Hero Girls — following the adventures of teenage superheros like Wonder Woman, Supergirl, Bat Girl, Green Lantern, and more.
Speaking of super heroes, DigiPen graduates had a powerful impact on the Marvel franchise in 2020. Nine Dragons working at game studio Camouflaj helped bring the Iron Man experience to life in the immersive PSVR exclusive Iron Man VR. Eleven Dragons helped bring all of the other Marvel heroes to life in the cross-platform, role-playing brawler Marvel's Avengers, working on everything from combat design, animation, programming, shrink rays, and more.
Graduates with an eye for illustration published exciting material in 2020 too. Heather Gross made her mainstream publishing debut illustrating the new Scholastic kids book Bedtime For Cranky Crab. In the comics world, 2019 BFA graduate Christopher Fairfax successfully Kickstarted his graphic novel debut, the 150-page insectoid epic Coelary: Blood and Beholden — one of the dreams that initially brought him to DigiPen. MFA graduate Hannah Patten impressed with her comic book thesis GRL PWR as well, a project inspired by the #MeToo movement that gave real survivors of sexual harassment and assault super hero origin stories.
Perhaps the biggest exemplar of DigiPen alumni's stellar year, however, was their overwhelming presence in the nominees for the 2020 Game Awards. Some 32 alumni worked on half of the Game of the Year nominees, including acclaimed titles like The Last of Us Part II, Ghost of Tsushima, and Hades. An impressive 23 alumni also worked on two of the Best VR/AR Game nominees as well, including the aforementioned Iron Man VR, and the medium-defining hit, Half-Life: Alyx. Alumni credits could be found in a slew of games nominated in other categories too, including Grounded, Crash Bandicoot 4: It's About Time, Microsoft Flight Simulator, Star Wars Jedi: Fallen Order, and much, much more.