In today's digital media and pop culture landscape, the work of the artist is everywhere — from the captivating beauty of a vast 3D game environment to the instantly recognizable design of an animated character. If you're an artist who aspires to create such types of visual content at a professional level, DigiPen's digital art degree programs can help you get there.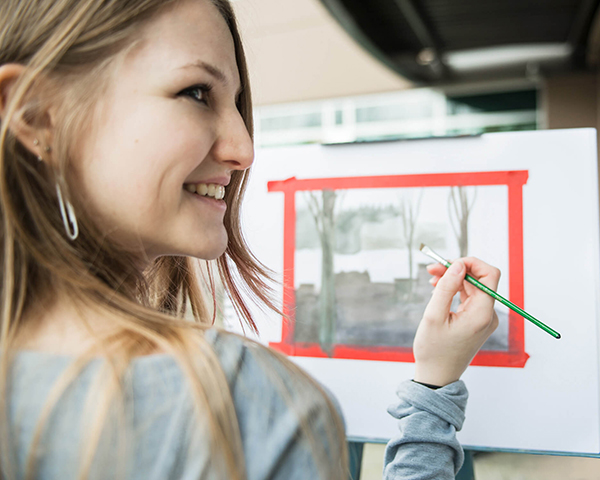 Are you thinking about a digital art or animation career and wondering how to get started? Take a look at these handy tips for how you can start preparing yourself today.
Wherever your artistic passions lie, these degree programs will help you become a skilled and versatile content creator, capable of communicating any range of ideas and emotions. In addition to launching successful careers in video game art and computer animation, graduates of these programs have gone on to work on feature films, animated TV shows, toys and collectibles, and other media. What will you create?
BFA in Digital Art and Animation

This rigorous program for aspiring digital artists begins with the fundamentals of artistry and culminates in advanced projects creating high-quality games or animated films. By the end of the program, you will have a deep understanding of the production pipelines used in the professional industries.

This terminal degree program builds on your artistic foundation as a professional artist. As an MFA candidate, you will hone your craft in digital media, focus on new areas of specialization, and create outstanding work that exemplifies your own artistic voice. This program culminates in an individual thesis project.