Selecting the right degree program is an important step in your academic journey at DigiPen. The program you select will be an important factor in everything from your application requirements and the classes you'll take to your career path after graduation.
---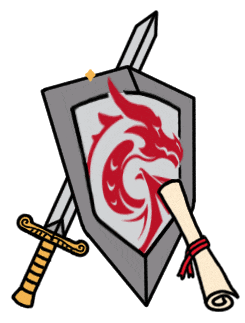 Discover Your Path!
Embark on our interactive Degree Quest to find out which DigiPen program may best align with your interests.
---
Why do you need to select your degree program from the start? In short, our programs are extremely focused and comprehensive by design. Courses at DigiPen are cumulative, meaning that each lesson you learn builds off the previous one. In order to graduate at an expert level in your area of study, you'll need to start building your base of knowledge from day one. Once you've learned the fundamentals for your specific area of interest, you'll dive into advanced subjects and undertake projects that will form the foundation of your professional portfolio.
If you've explored DigiPen's degrees online but you're still not sure which program might be right for you, the best way to learn more is to visit our campus in Redmond, Washington, or reach out to our Admissions staff. Whether you're local or you live across the country, you can visit DigiPen in person or remotely to learn more about specific programs from our friendly community of faculty, alumni, and current students.
---
Degree Programs at DigiPen
Our nine undergraduate and two graduate degree programs fall into five general categories.