Cory Carson isn't like most cars. For one, he has a face. He also goes to preschool with other young vehicles, has a loving car family, and gets embarrassed when his mom, a blue coupe, treats him like a baby in front of his babysitter. Cory, a little orange car with racing stripes, is the star of the new Netflix 3D animated series Go! Go! Cory Carson. The preschool-age show, based on the Go! Go! Smart Wheels toy line, is produced by Kuku Studios. It also happens to be created with the help of two BFA in Digital Art and Animation graduates, Jessica Gallaher (2019) and Lauren Stutzriem (2017).
Stutzriem landed her job at Kuku Studios two years ago, after a Pixar story artist at the CTN Animation Expo expressed interest in her DigiPen portfolio. "Even though he was interested in me applying for the Pixar internship, he said he also had friends who recently left Pixar to create a new startup studio doing their own work," Stutzriem says. The artist connected Stutzriem with his former Pixar coworkers, founders of the brand new Kuku Studios, and soon after Stutzriem found herself working as a full-time storyboard revisionist on Kuku's debut show, Go! Go! Cory Carson.
A year-and-a-half later, Stutzriem's friend and former DigiPen classmate Gallaher saw a job opening for a story artist at Kuku Studios. Gallaher asked Stutzriem about her experiences there, and after hearing positive things, she decided to apply. "I was given a story test, so I sent in a video of myself pitching it, reading the lines and doing bad sound effects and everything," Gallaher laughs. "About a month later, they called me on my birthday and told me I was hired — it was the best birthday ever!"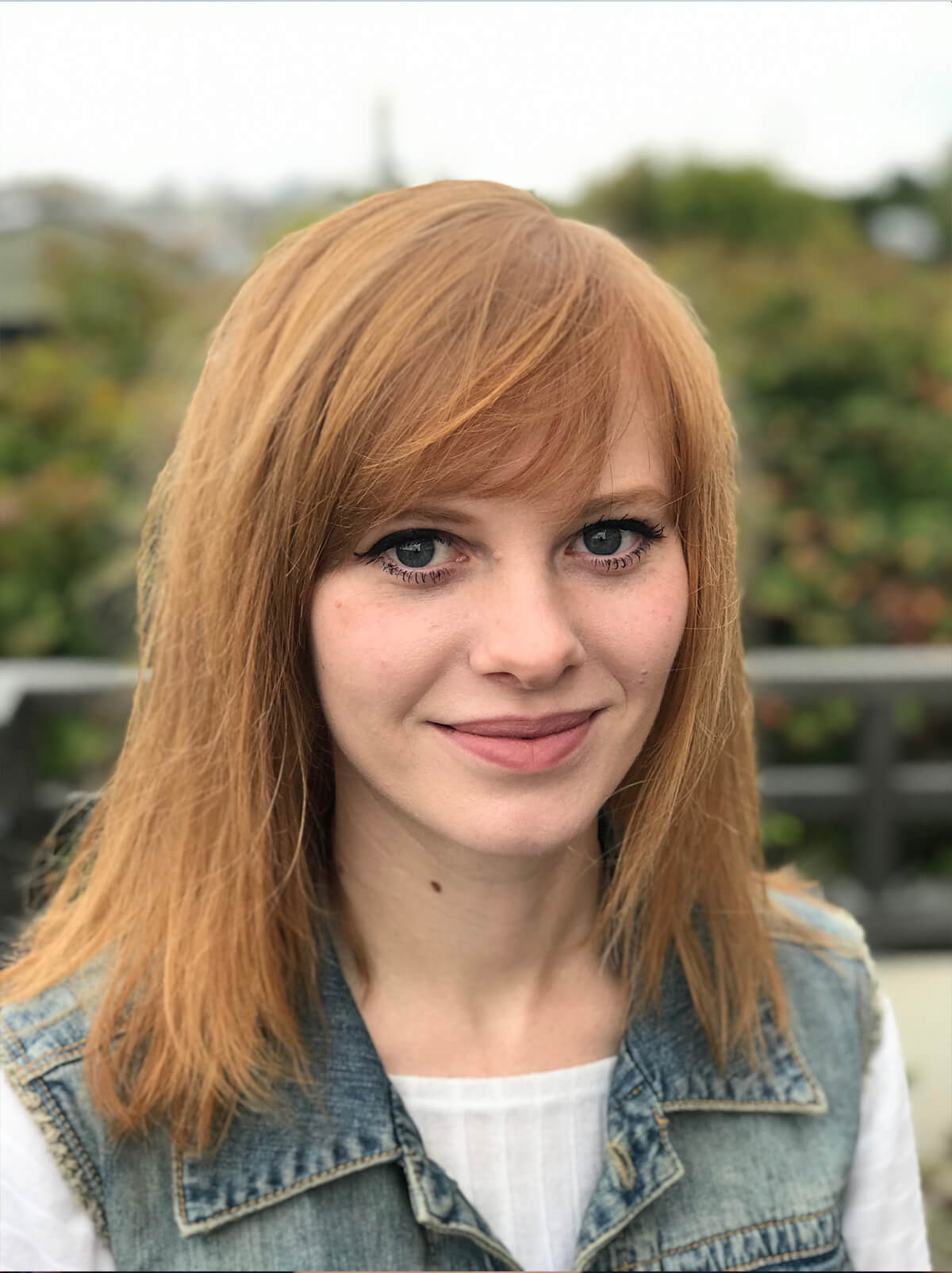 Gallaher and Stutzriem's jobs on the show give them considerable input on the final product viewers see on screen. As a story artist, Gallaher's duties begin when she's given a one- to three-page treatment of an episode with a general summary of events. "I take that, and I storyboard it, writing dialogue, jokes, visual gags, and occasionally doing rough designs for new characters and environments," Gallaher says. From there, she begins the weeks-long cycle of pitching the storyboard to the studio, collecting feedback, making revisions, and pitching again until a final draft is approved. "For me, it's an awesome process," Gallaher says. "It's about trying to make your episode better and funnier and closer to the heart of what you're really trying to say. I feel like there's a lot of trust placed in the story artists to put their voice into it while also maintaining the tone of the show."
Stutzriem's job as a storyboard revisionist begins once Gallaher's final storyboards are sent to be edited down into seven-minute episodes. "When that happens, a lot of material has to get thrown out and stitched together, so the story doesn't totally make sense anymore and has to be patched up in clever ways," Stutzriem says. "The directors work together and make a list of all the fixes that need to be done, send it to me, and then I draw all of those fixes." In addition, Stutzriem also provides feedback on other artist's storyboards and occasionally designs props for the show. "That's something I wouldn't have been able to do without my 3D background at DigiPen," Stutzriem says, giving special credit to her class with former DigiPen 3D animation professor Nick Kondo, now a lead animator at Sony Pictures Imageworks.
Stutzriem and Gallaher both love their jobs and the creative freedom it affords them, but they admit the transition from drawing humanoids to car characters made for a funny adjustment at first. "When I first started drawing the characters, I felt like I was wearing a straitjacket," Stutzriem laughs. "I was so used to feeling out the acting of your characters, but now suddenly, you don't have arms and legs to work with!"
Stutzriem remembers one scene she was working on where a character was supposed to be stressed. Without thinking, she drew the car character anxiously putting their hands, human hands, on their face. "I was like 'Oh my god, what is this? This is terrifying! I'm not allowed to do this," she recalls. According to Gallaher, anytime a car character has to hold an item with their tires, or do things like eat or dance, she also comes face-to-face with the funny physical realities of sentient automobiles. Despite those limitations, the artists say the show's chunky, rubbery cartoon physics allows them to emphasize the humanity of their characters, even if they can't have human hands. "Something I like about the world of Cory Carson is that we don't treat the characters like they're cars. We treat them like they're humans," says Stutzriem. "They're squishy and tender and sweet — they're not made of hard metal. You want to protect them and cuddle them."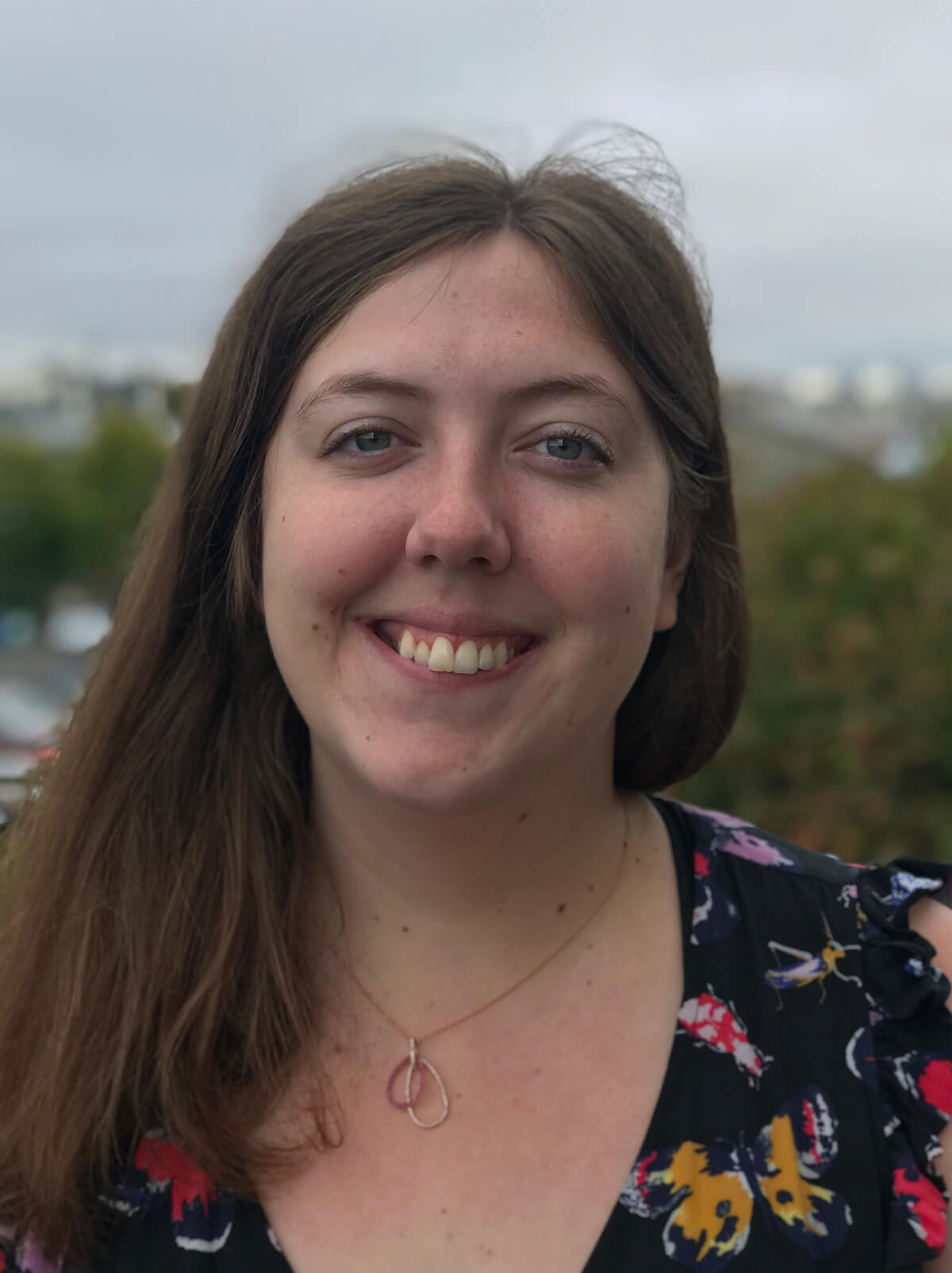 According to the two alumni, one unexpected joy of the job has been getting to produce a show specifically for preschoolers. "There's a lot of honesty and sincerity that goes into crafting the episodes," Gallaher says. "We like to show characters making mistakes and learning from them in a way that's funny and relatable to us, even as adults. We pull a lot from our own experiences, remembering what was fun and challenging to us as kids."
It's an approach the two say they've realized is markedly different than most preschool programming, which is generally more curriculum-based. "They're often created by educators thinking about what kids need at this developmental stage of life, which is super interesting but can make for really mind-numbing shows if you watch it with your kid," Stutzriem says. "At Kuku, since the founders are from Pixar, bringing back this idea of families watching things together and being able to enjoy them together has been really important from the beginning."
Given that many of DigiPen's faculty are former Disney or Pixar animators themselves, Gallaher and Stutzriem have felt right at home at Kuku. "Working on a team and getting advisement from Pamela Mathues and Mark Henne, just the way that they advised the DigiPen film project class, it feels very similar to working here," Gallaher says. "The collaboration, being vulnerable while also being willing to work together to make an idea better — that's something I do every day here at Kuku."
It's a sentiment Stutzriem echoes. "I really feel like my entire career I owe to Antony de Fato, Pamela Mathues, Richard Morgan, and Dan Daly. I feel like they taught me everything I needed to know for this job," Stutzriem says.
Now that the show is out on Netflix, reality still hasn't quite set in for the two DigiPen graduates. "Seeing my name in the credits, emotionally it feels like being in the front row of an IMAX movie," Stutzriem says. "I can't take it in fully! I think when we started seeing kids start responding to the show, that was when I was like, 'Oh my gosh. I'm a part of something really special.'"
Gallaher says her friends and family with children are already itching for more Cory Carson. "They'll go, 'My kids can't stop watching it — they've got it on loop. When's more coming out?'" Gallaher says. "It just makes me feel really special and lucky to be working on this project as my first job."