Ming-Lun "Allen" Chou is a 2014 DigiPen graduate (BS in Computer Science in Real-Time Interactive Simulation) and gameplay programmer at Naughty Dog. Since landing his self-described dream job right out of college, Chou has contributed to four of the company's highly acclaimed action-adventure games.
Most recently, he was one of nine DigiPen graduates who helped ship the latest groundbreaking title, The Last of Us Part II, winner of multiple 10/10 review scores. We sent Chou a list of questions to ask him about his experience at Naughty Dog and what it was like to work on the new game. Here's what he had to say.
Q: How long have you been working at Naughty Dog, and how did you get your start there?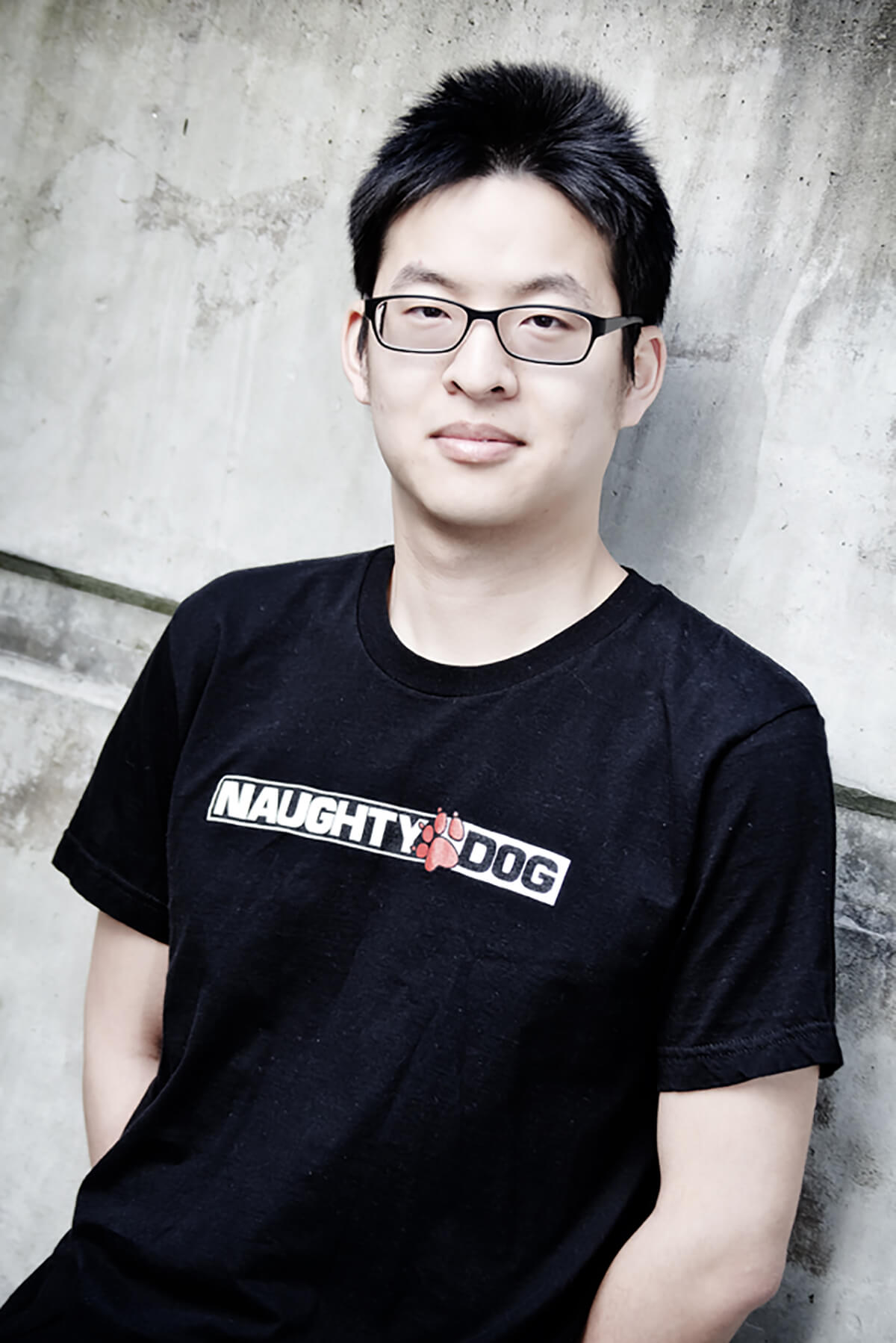 I have worked at Naughty Dog for a bit over six years now. Naughty Dog has always been my dream company ever since I played the Jak & Daxter trilogy 14 years ago (a bit late after the original release dates, but U.S. games were hard to come by back then in Taiwan). Then I played the Uncharted trilogy and The Last of Us and was blown away every single time by the amazing immersion the games had to offer, as well as the unbelievable technical excellence (the water in Uncharted: Drake's Fortune, the snow and train in Uncharted 2: Among Thieves, the ocean and snow in Uncharted 3: Drake's Deception, the naturally lit environment and the ultra-rich environmental storytelling of The Last of Us).
When studying at DigiPen, I never thought about applying for Naughty Dog right out of college, as it was stated on the website that it was required to have at least a few years of professional experience plus a shipped commercial game. So my secret plan was to gain a few years of experience in the games industry before attempting to apply for Naughty Dog. During GDC 2013, I made a connection with one of the recruiters from Naughty Dog, and I had maintained contact since.
Months before graduation, Microsoft reached out to me for an unexpected interview, which I passed, and I obtained an offer to work on Windows. This was supposed to be good news, as I was guaranteed a job right out of graduation, but this would also mean goodbye to game development, and I wasn't sure if I had the tenacity to keep investing time in making games outside of work to become qualified enough to eventually apply for a job at Naughty Dog.
I was also given a two-week deadline, so out of desperation, I decided to give it a shot and reached out to the recruiter at Naughty Dog. I told her via email about my situation and asked if it was possible to give me an interview and let me know the results before Microsoft's two-week deadline. To my surprise, I got a phone call from her a few hours after, telling me that my first-round phone interview would start in 90 minutes. I passed the first interview and was told that my second-round would start in an hour. I passed that as well and was told that I would be flown down to Santa Monica for a final onsite interview two days after. After several hours through the final round, I was presented with an offer. It felt very unreal. Everything happened so fast, and looking back it was really just a blur.
And that is how I got my foot into the Naughty Dog kennel, in an amazingly unplanned, accelerated, and chaotic fashion.
Q: What games have you gotten to work on, and can you highlight some specific contributions or areas of focus?
When I started at Naughty Dog, we were just finishing up The Last of Us Remastered. I wasn't familiar with the work environment and process enough to be productive on this project, so I mostly just helped playing the game and identifying problems. I did find some issues with the traditional Chinese translation, so I helped identify and fix some of them.
Then I started working on Uncharted 4. My focus was programming buddy/companion AI, some non-combat AI, and various gameplay logic. What's special about being a programmer at Naughty Dog is that there are no rigid roles to fit oneself in. Sure, I was technically part of the AI team, but I still did a bit of everything. Designers could come asking for help on a non-AI feature, and I'd jump on it if it was within my ability. Sometimes I also helped out other programmers with non-AI tasks.
The aspects of games I touch as a game programmer at Naughty Dog feels very broad, free, and fluid, which sort of contradicted my preconception of large game studios. I think it feels great, because this kind of fluidity in task subjects is what I was already used to during my years at DigiPen working in smaller student teams.
After Uncharted 4, I was split between supporting the systems in Uncharted: The Lost Legacy inherited from Uncharted 4 and working as part of an R&D team for the pre-production of The Last of Us Part II. I was mainly in charge of the AI side of a new melee system with an ambitious increase in scale and complexity compared to previous Naughty Dog games. I worked closely with another programmer, Sandeep Shekar, who was in charge on the player side of the melee system, as well as a game designer, Christian Wohlwend, who was dedicated to perfecting the melee experience. It was an intense and very satisfying sprint. We met and iterated constantly. Things have changed and evolved so rapidly, and eventually we ended up with what we have in the shipped version of The Last of Us Part II that all of us are pretty satisfied with. In the middle of the production, I also took over most of the infected AI. It was pretty fun to work on and a nice change of pace from the usual human AI I had been used to. As I said before, I also worked on a little bit of everything, including whatever gameplay bits were needed.
Q: How did it feel when you found out the studio would be making a sequel to The Last of Us?
I was pretty excited. The Last of Us was a surprising break from the lighthearted tone and colorful visuals of the Uncharted series. The setting of The Last of Us tells a much more brutal and grounded story. So when I heard that we were going to make a sequel, I couldn't wait to see how much more we could expand the TLOU universe.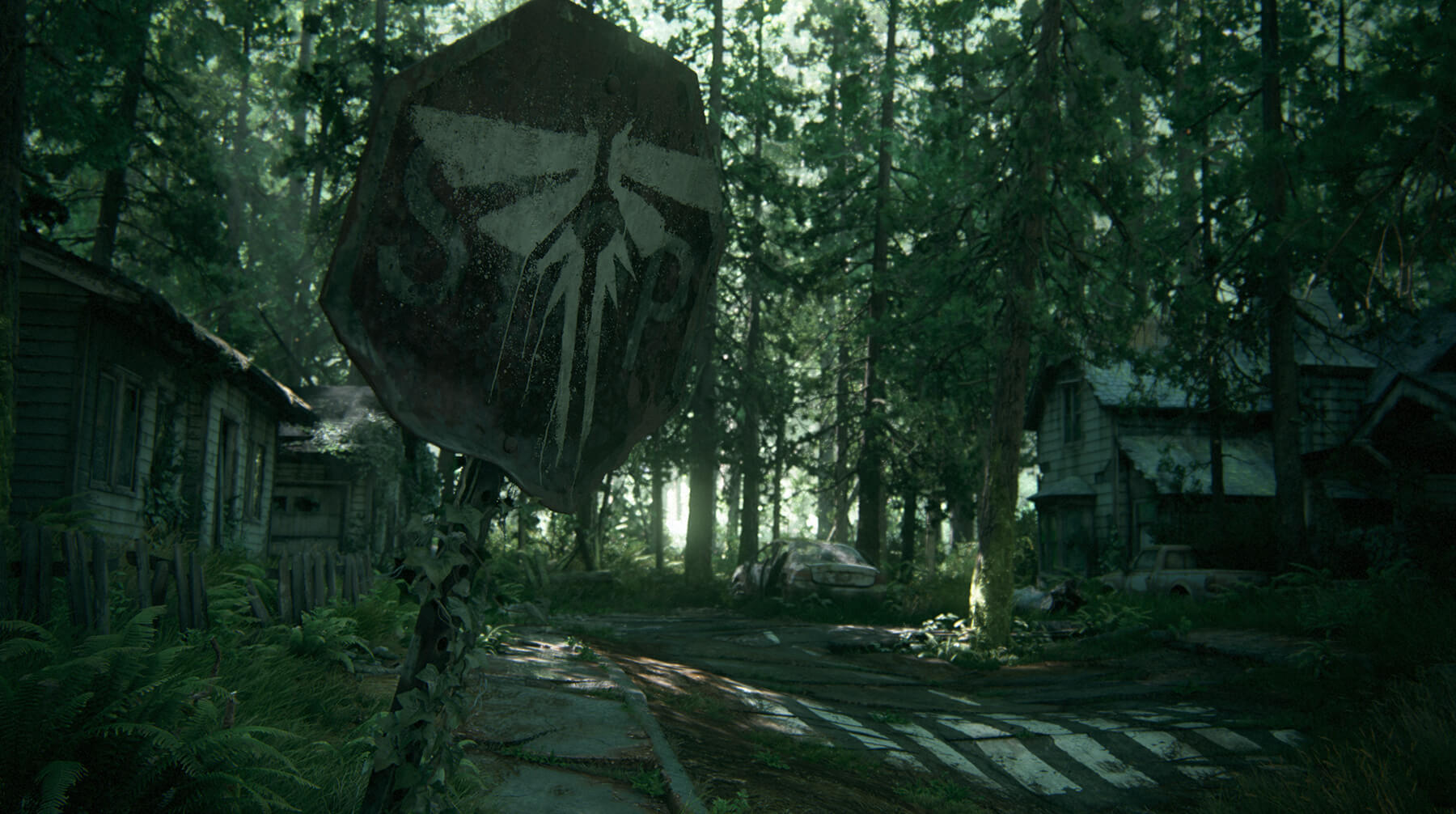 Q: Have you gotten to play through the full game? Are there any aspects of The Last of Us Part II you're particularly proud of, whether you personally worked on them or not?
During development, I only played certain sections of the game that were good for testing the systems I worked on. After we went gold, I finally sat down and played the game from start to finish as a player. It was a very wonderful experience. Even though I worked on many aspects of the game and knew most of the key plot points, it still blew me away as I experienced the game for the first time from a player's perspective. I was particularly proud of the melee AI system, as well as the infected AI that I worked on. With help from designers, we've created an engaging melee combat experience and thrilling encounters with infected enemies.
Q: Overall, what's it like working at Naughty Dog?
I was very excited when I got the chance to join the kennel straight out of college, and Naughty Dog has remained my dream company ever since. This is a team that consists of people who are both extremely passionate and talented at making games. Even after spending six years at Naughty Dog, I still feel like a total novice. There are so many bright minds at the studio, and everyone is working and improving at such a high speed. I feel extremely happy because I'm doing what I love, and I can feel myself constantly growing both technically and mentally. All in all, I feel extremely fortunate and honored to be where I am right now.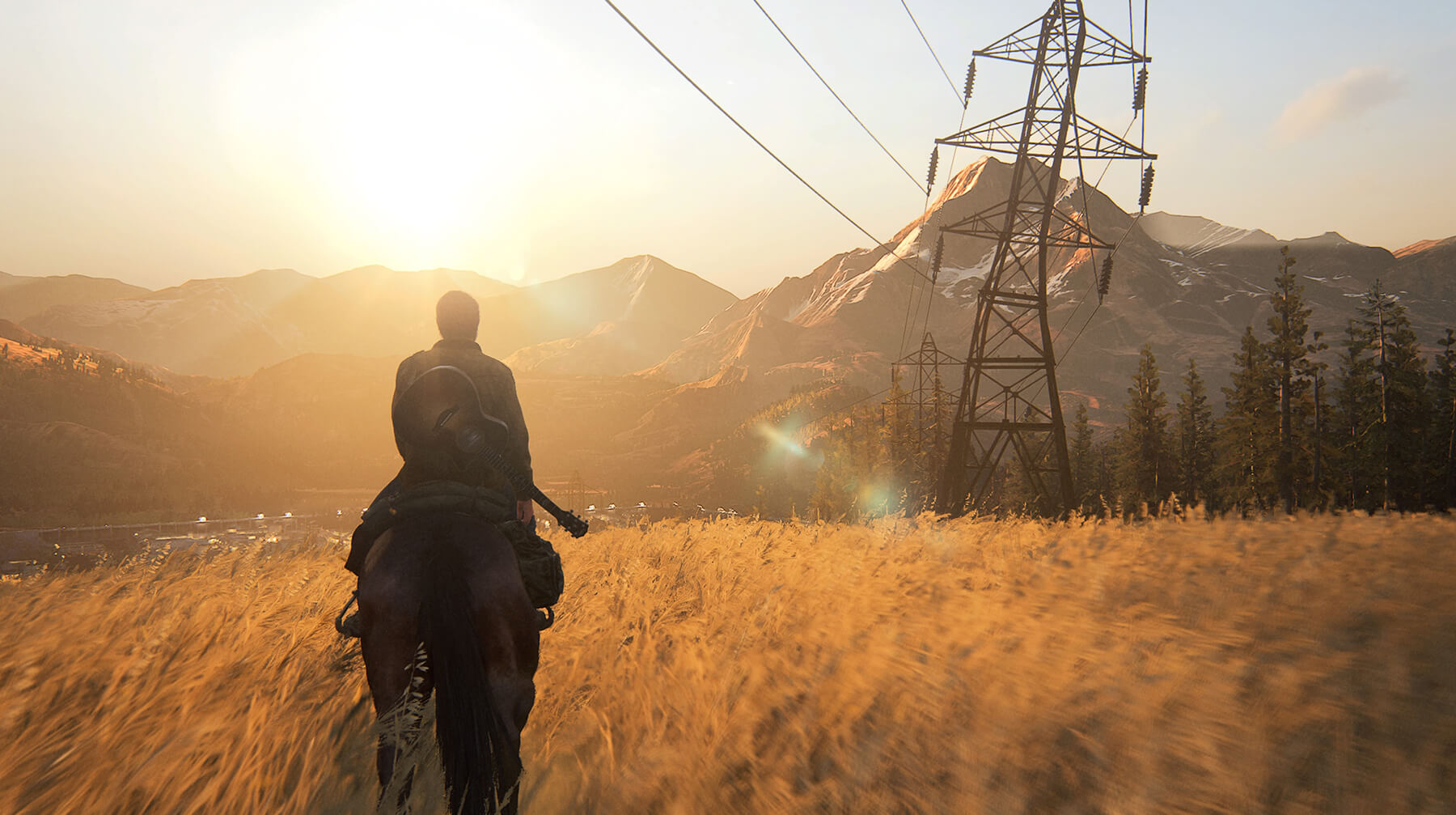 Q: What are some of the most important skills and attributes you rely upon as a gameplay programmer? What would you say is the biggest lesson or takeaway from your education at DigiPen that helped prepare you for your career?
Obviously, technical skills are a must for programmers. Besides that, I'd say one of the most important skills as a gameplay programmer is the ability to communicate and work with other fellow game devs as a team. It's important to feel comfortable and confident to keep communicating with the team, expressing ideas and concerns, as well as taking input from others, regardless of whether it's kind or harsh. DigiPen prepared me for this type of work environment by continually encouraging us to work with teammates on game projects throughout the years. The flat structure at Naughty Dog is very similar to how I used to work on projects with teammates at DigiPen, so I just eased right in.
Q: Finally, now that The Last of Us Part II is released, what has it been like seeing the amazing critical reception the game is receiving?
It is always a pleasure to see people expressing love for our game. We keep receiving supportive letters from fans, which greatly motivates us and fuels our passion. Working on a game I love for the studio of my dreams is already amazing; receiving love from fans just makes the experience even more magical.
---
The following DigiPen graduates each contributed to The Last of Us Part II: Ming-Lun "Allen" Chou (2014), Jason Eldred (2018), Joe Goldman (2018), Jonathan Gregoire (2014), Nate Park (2015), Edward Pereira (2009), Mark Sheppard (2011), Bryan Singh (2009), and Ethan Tal (2019).