With the onset of the COVID-19 pandemic and the resulting quarantine, millions of people across the world have found solace through video games. Whether visiting a friend's island in Animal Crossing: New Horizons, or diving into Final Fantasy VII for the first time, video games have helped us connect with our community and inhabit new worlds during a time when isolation makes both difficult.
While many of us have spent quarantine time with our favorite games, many DigiPen students fulfilling their internship credits, like BFA in Digital Art and Animation seniors Kait Baird and Jei Ling, have spent theirs producing them. Like the rest of us, developers at game studios across the world are now confined to their homes, but those challenges haven't stopped Baird and Ling from getting the most out of their work experiences.
Baird's internship at Seattle's Valkyrie Entertainment began after she attended the 2020 DigiPen Internship Fair in January. Chris Spindel, a 2019 DigiPen alumnus and current Valkyrie 3D artist, happened to be tabling at the fair and liked Baird's work. The admiration was mutual. "I hadn't met him before, but I'd been following him on ArtStation for years and really admired his 3D work!" Baird says. Spindel showed Baird's work to his coworkers at Valkyrie, and a few weeks later, she had an internship offer as a 3D generalist at the studio.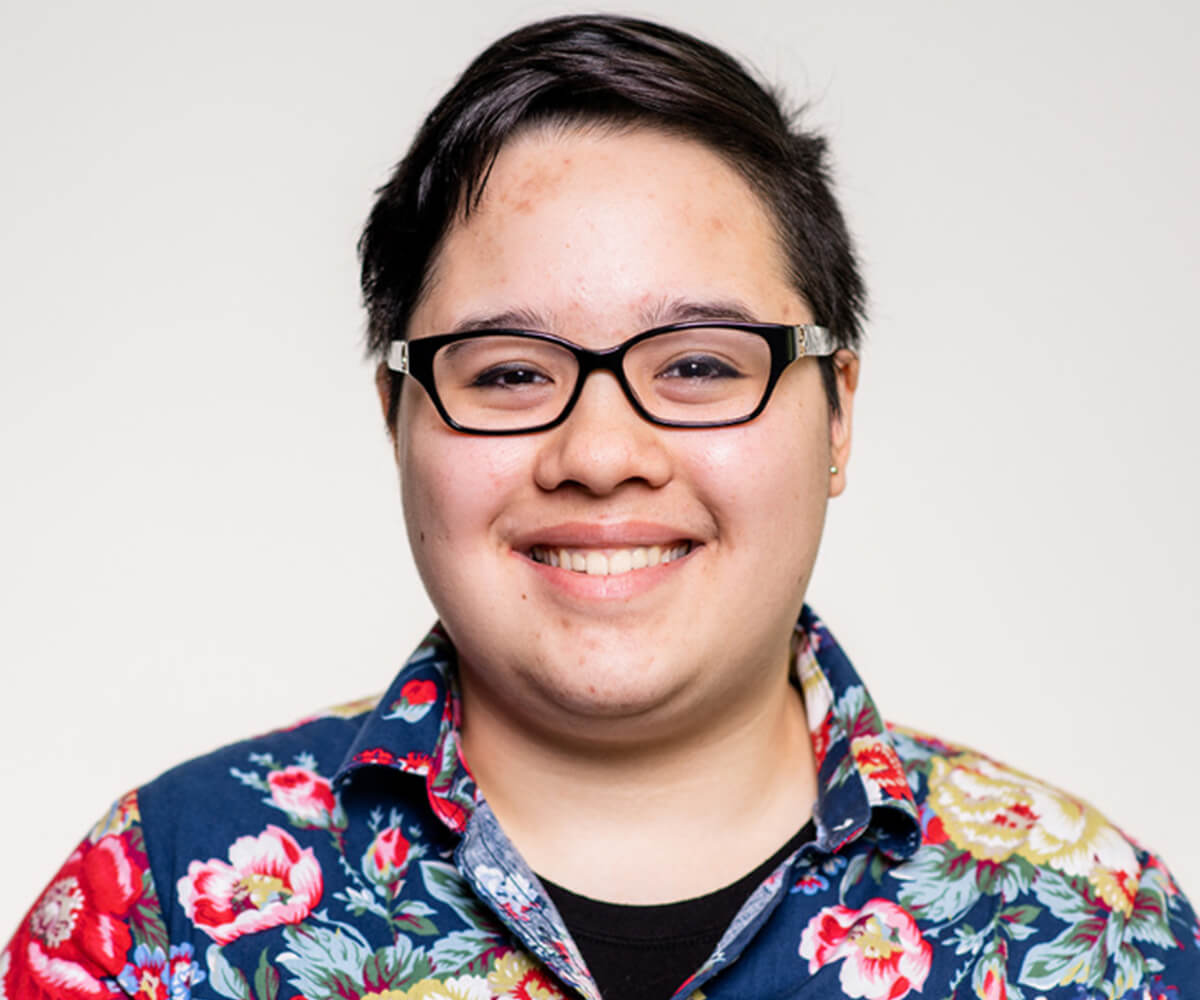 Ling's contract at Microsoft on the Minecraft team began after a recruiter reached out to them one week in February. Thanks to their previous internship with House of How, an independent developer partnered with the Minecraft Marketplace, Ling moved through the interview process quickly. "At House of How, I learned a lot about Minecraft models and pixel art, and that helped tremendously throughout the interview process," Ling says. Within the week, Ling got an offer to join the Minecraft team working on its character creator as a 3D generalist – a contract position that would also fulfill their DigiPen internship credit.
Unexpectedly, neither Ling nor Baird were able to spend much time in their new office. "I was at my internship for about four weeks before quarantine began," Baird says. "It was kind of tough going from seeing all my coworkers every day and getting to know them, to seeing virtually no one aside from a couple video conferences a day."
Ling's time in the office was even briefer. "I had a grand total of three days on site. Half the people were gone on my first day, and then practically all were gone on the third," Ling says. "The first two days were spent onboarding and learning the tools, and the third ended up being preparation to work from home. The transition was a little weird."
Ling's cat ended up factoring heavily into that initial weirdness. "My cat unfortunately loves to walk in front of my monitors," Ling says.
That overly familiar cat served as a frequent reminder of the tricky spatial realities Ling suddenly had to face. "I had to take my workstation home and set it up, so I had to do a lot of outlet juggling. My workspace is also in my bedroom, which means I spend an inordinate amount of time in there sleeping and working." Ling says. To balance out long stretches of sitting, Ling started doing regular hourly bodyweight exercises throughout the workday.
Baird also found space lacking when she first started working remotely. "Our apartment doesn't have enough room for me to separate my living and working spaces. It was tough not to stay up too late working, forgetting that I need to take time for myself, and space away from my work," Baird says.
Given the challenges, both say their internships are going as swimmingly as they could under the circumstances.
"Despite all of that, I do think I've been able to make a positive contribution to Minecraft!" Ling says. "I've worked on a lot of assets so far and I'm excited to see them come to fruition in the game. I've been able to work on lots of different things – concepting, modeling, pixel art, and animation – and it's really cool to see the pipelines that Microsoft uses."
My cat unfortunately loves to walk in front of my monitors."
Quarantine hasn't slowed Baird down either. "My work contributions haven't been impacted much at all," Baird says. "I get to see updates of the things that make it into the game, and seeing my work in-game helps me feel like I'm contributing valuable work. I've been available to work up to 40 hours a week, and that's been great to get the full sense of what it's like to be a contractor at Valkyrie."
While some key lessons, like the importance of personal time and exercise, emerged early during quarantine, others came with time. "Be flexible," Ling says. "I do wish I could be on site again. I had a great time for the brief few days I had. [But] it's important to be able to adapt to any kind of changes and to different types of work."
But above all, one takeaway has proven key. "Communication is huge and it really helps to be constantly asking questions, giving updates, and receiving feedback," Ling says – something Baird echoes. "Some questions and feedback that would normally be answered quickly by walking up to someone's office now take a little bit longer," Baird says, "but we've been setting aside time and using screen sharing to walk through steps, and that's been helpful."
Slack and Zoom aren't the same as a friendly office chat or a shared lunch, but there's still joy to be found with coworkers on the web. "It helps a lot to be talking with team members, even if it is just over the internet," Ling says. "Even cooler is when coworkers mention a DigiPen professor that I know!"