With a long list of awards, honors, and achievements to show for themselves, DigiPen Dragons sure had a lot to be proud of in 2021. During the first-half of the year, as online-only and phased on-campus courses continued in response to the COVID-19 pandemic, students' perseverance and flexibility led to amazing projects, research, and beyond. When regular in-person classes resumed for the Fall 2021 semester — Dragon life came roaring back to campus, bringing lots of exciting new developments. Let's take a look back at the year in DigiPen!
Anti-Virus Excellence
Keeping our campus community safe from COVID-19 took a lot of adaptation, but through it all, DigiPen students achieved incredible things.
The DigiPen Dragon Chorus and music instructor Stephen O'Bent found a way to continue rehearsing and performing while social distancing, a challenge given the group nature of choral music. Instead of singing in person, the choir transformed into a fully-functioning remote crew, recording and producing an impressive 11 virtual choral pieces, including a Spartan-stirring medley from the Halo soundtrack. The group's virtual performance of "The Light We Cast" from the 2015 game Everybody's Gone to the Rapture also caught the eye of the game's developers, who featured the video on their social media.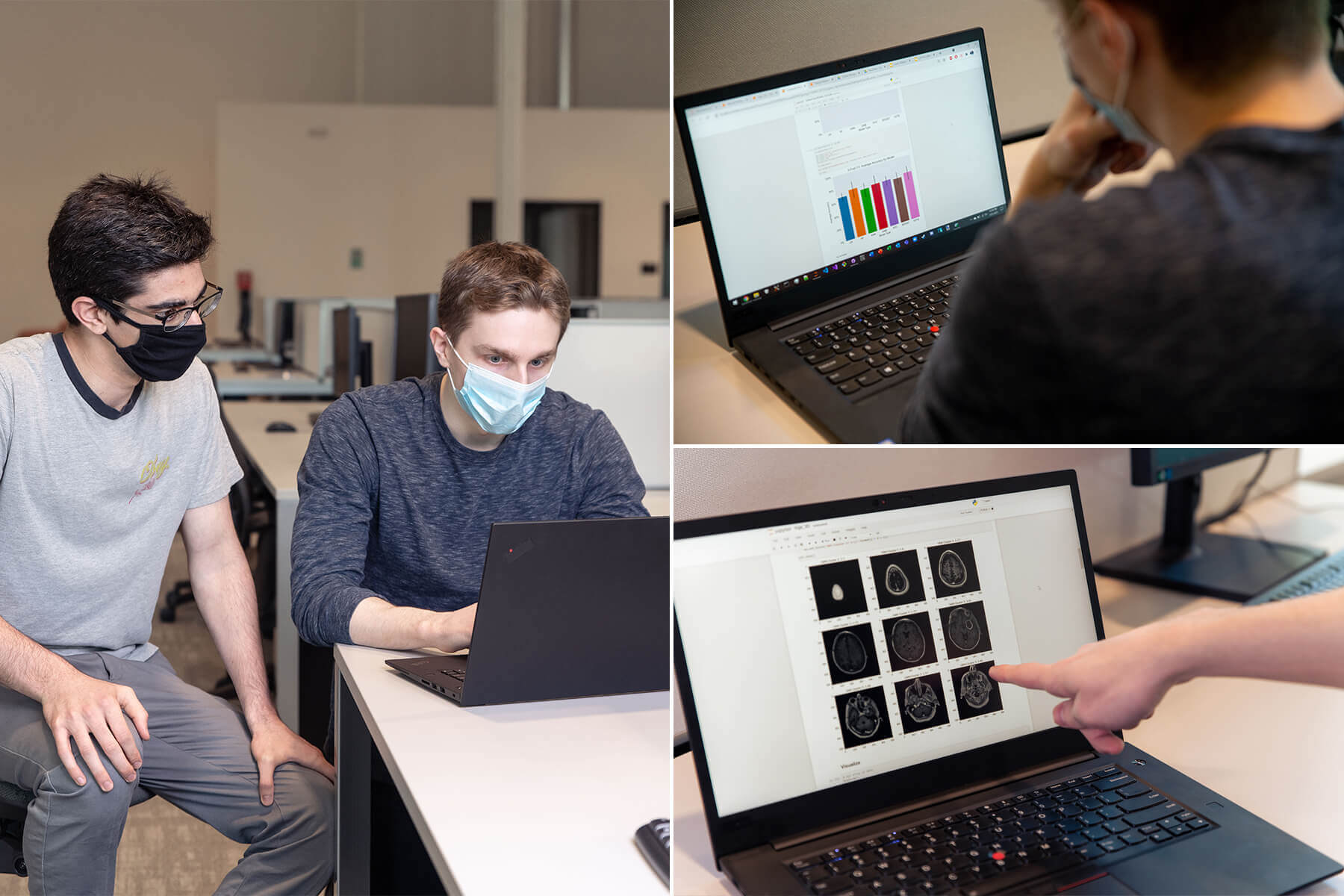 Dragons also conducted some truly impressive research. From the BS in Computer Science in Machine Learning program, sophomores Andrew Ardeleanu, Eric Zander, and Ryan Singleton worked with Drs. Barnabas Bede and Yilin Wu to optimize treatment for people suffering from an aggressive form of brain cancer, using the power of artificial intelligence. MS in Computer Science student Dhrumil Shukla found himself diving into atmospheric science when, together with Drs. Jeremy Thomas and Natalia Solorzano, he used machine learning to help predict the intensity of tropical cyclones, later presenting his work at two prestigious meteorological conferences.
Amid the pandemic, players around the world shared their overwhelming love for DigiPen student games on Steam. Games like Isles of Limbo, Nohra, and Arc Apellago generated hundreds of positive reviews on the platform, with fans even posting their own Let's Plays and speedruns on Twitch and YouTube. With its zany, procedurally generated arsenal, OMFG: One-Million Fatal Guns proved a fan favorite. The student game shot up Steam's top-10 "New & Trending" chart in March and was downloaded more than 80,000 times within the first month of release.
In April, DigiPen teams celebrated their year of hard work at the 2021 Student Game Showcase, showing off their impressive array of dungeon crawlers, platformers, puzzlers, and more. The Associated Students of DigiPen celebrated the campus community as well with its 2021 Student Life Excellence Awards, recognizing Christophe Bouchard as the Student of the Year, as well as outstanding faculty, staff, and clubs who positively contributed to the Dragon community.
Our new graduates from the Class of 2021 also got a reminder to be forces for good out in the industry from commencement speaker Susanna Pollack, president of Games for Change. "Games can bring people together, help them learn, and make the world a better place," Pollack said in her speech, reflecting on the importance video games have had during the pandemic. "Games are made by people who chose to have a positive impact on the world. They cared about how people could benefit from these experiences, and you can make that choice too."
From URL to IRL
With the start of the Fall 2021 semester, in-person classes resumed at DigiPen. One of the telltale signs Dragon life had returned? The heavenly sounds of the DigiPen Dragon Chorus wafting out of The Wing.
To coincide with their return to campus, students were greeted with a redesigned and updated cafe. With its deep-green dragon's egg logo and refreshed layout, the new Bytes Cafe & Lounge celebrated its grand opening by handing out 800 free ice cream treats to hordes of hungry students.
While games like Rocket League have long been a popular pastime at DigiPen, the brand new DigiPen Dragons Football Club ratcheted up excitement this semester by setting fire to the pitch in real life (minus the neon-colored vehicles). Repping the school in the Small Goal Soccer league Redmond Men's Division 4, the team's fancy footwork proved that Dragons are technical pros on the computer and the field.
After reopening campus, DigiPen did a serious vibe check and determined it was finally the right time to launch its official TikTok account. Not content with simply conquering the world of bite-sized video, DigiPen also debuted The DigiPen Show on Twitch. The weekly multi-hour stream with host and alumnus Doug Zwick has already featured a star-studded array of guests — including students, faculty, and alumni now working in the game and animation industries.
Decorated Dragons
DigiPen students earned several well-deserved awards and honors this year. As an auspicious beginning to 2021, The Princeton Review named DigiPen one of the top-five game design schools in the world for the 12th consecutive year.
Students proved their might on an international level as well at the 11th annual Rookie Awards, a prestigious competition honoring up-and-coming digital creators. Student game Cyrah's Ascent landed a finalist nomination in the Game of the Year category, while student animated films PrePAWsterous and Iron Mermaiden earned finalist placements in the 2D Animated Film of the Year category. BFA in Digital Art and Animation student Eryn Suchara was recognized with an Excellence Award and garnered a "Highly Commended" finalist spot in the Rookie of the Year in 2D Animation category. The impressive student showing helped earn DigiPen institution-wide honors by being named one of the Top 50 Creative Media & Entertainment Schools in the World, as well as a leading school for Production Excellence in 2D Animation, as part of the 2021 Rookies Global School Rankings.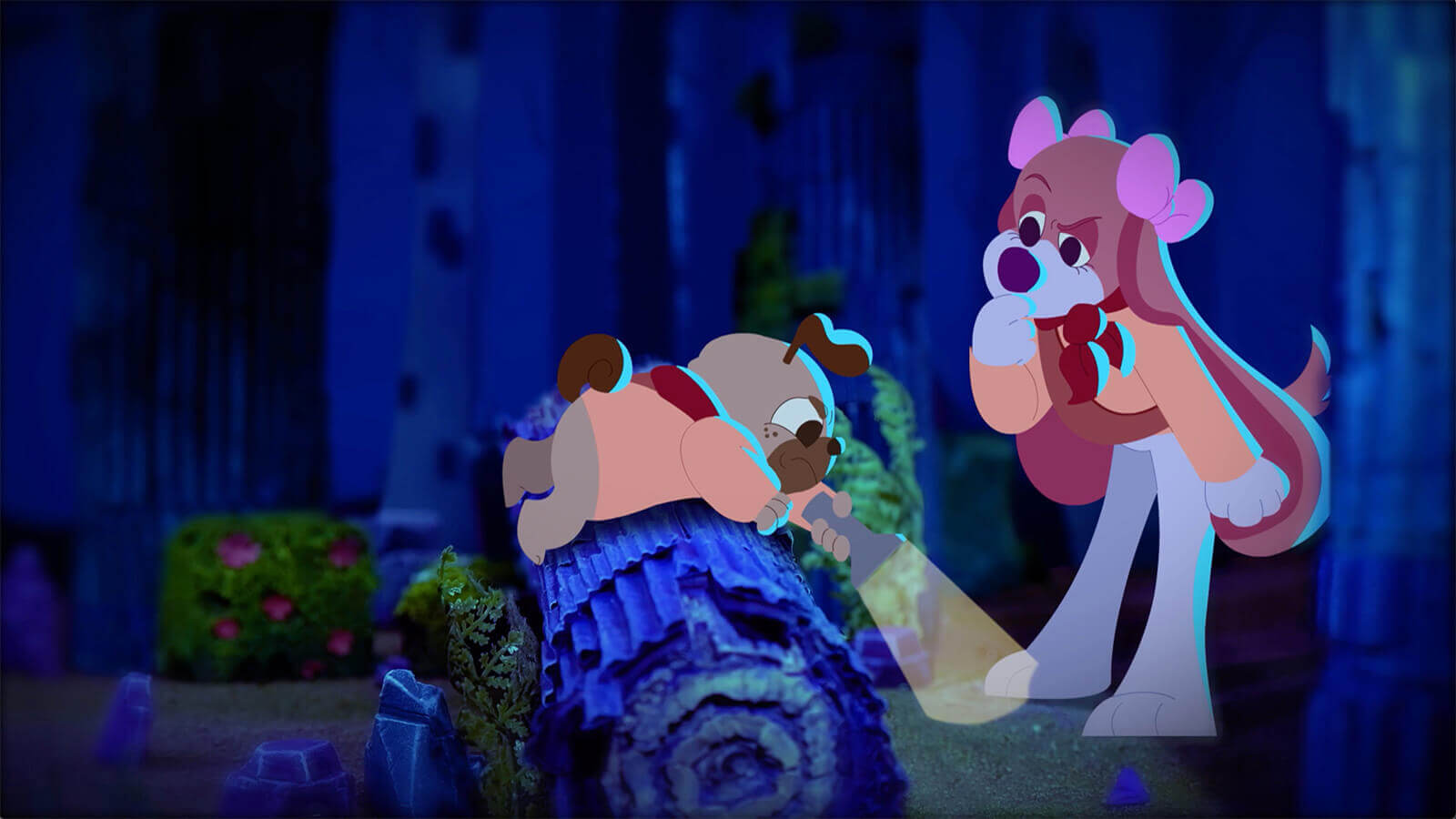 Also this year, student team Spicy Dice released their 3D action-combat game Metamorphos. Developed over the course of two years with a team of 26 students, the project became one of the largest DigiPen student game efforts — both in terms of team size and development time — to date. The immense group effort that went into the finely-detailed title earned recognition from the 2021 Intel University Game Showcase, which awarded the project first place for Best Visual Quality.
Alumni Fly High
DigiPen students weren't the only ones racking up awards this year. For the second year in a row, DigiPen alumni contributed to fully one-half of The Game Awards' Game of the Year nominees, with alumni represented on Ratchet & Clank: Rift Apart, Psychonauts 2, and Metroid Dread — as well as on Life is Strange: True Colors in the Best Narrative and Games for Impact category, Back 4 Blood in Best Action Game and Best Multiplayer, and Microsoft Flight Simulator in Best Sim/Strategy.
Alumni-founded indie studios had banner years as well. Russell Wardinsky, a co-founder of Skeleton Crew Studio who took his talents to Kyoto in 2013, helped released Olija, a pixel-art action adventure that was distributed by acclaimed indie publisher Devolver Digital. Yet another acclaimed indie publisher, Annapurna Interactive, picked up alumni-founded Seattle studio Giant Enemy Crab's debut title, the online tactical shooter Due Process.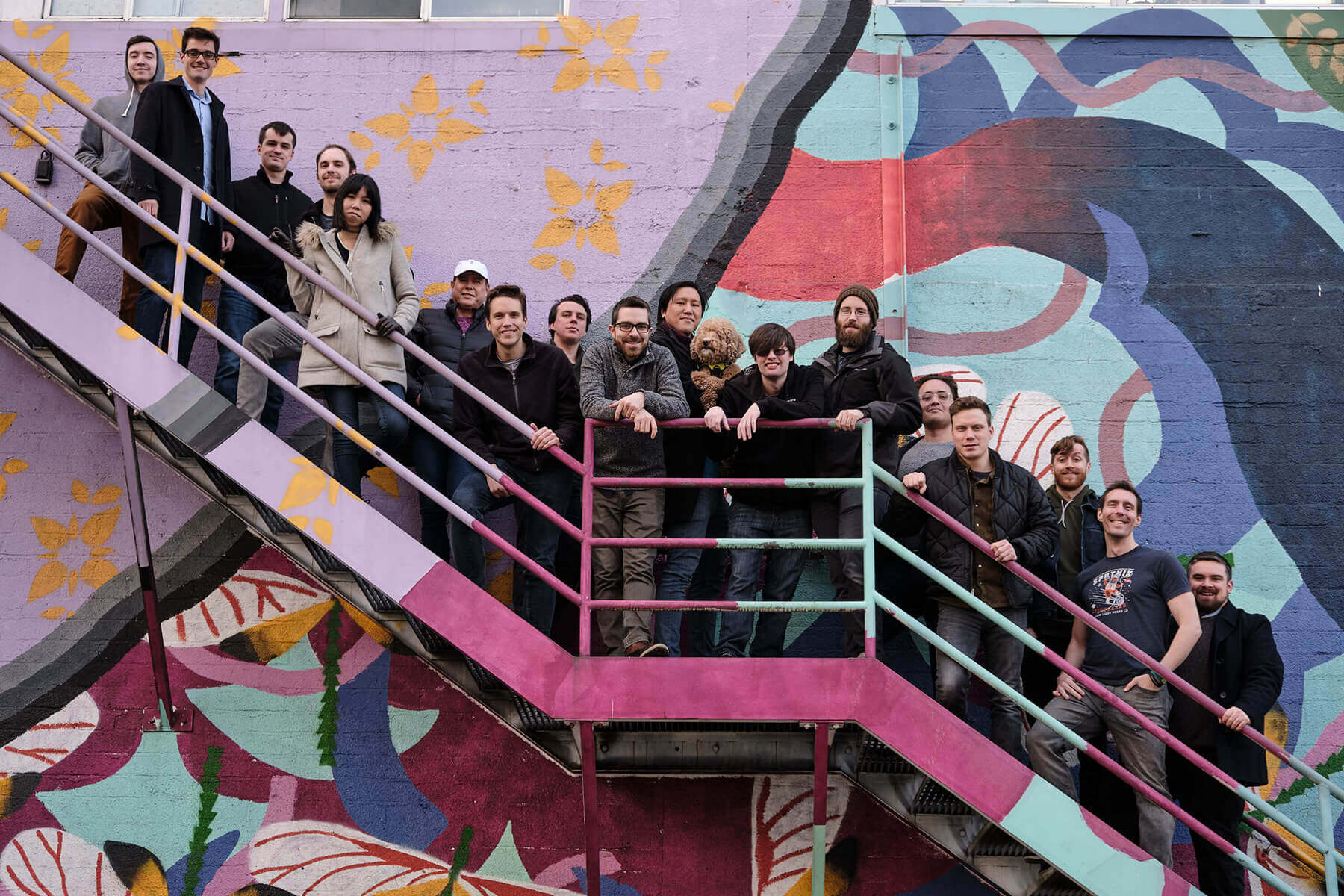 Outside the realm of video games, alumni took their DigiPen skills into other exciting areas as well. Chia Hao-Ching, a 2017 MS in Computer Science graduate, found himself developing detailed traffic simulations that help autonomous cars safely train and improve their driving abilities. Jiyun Kang, a 2016 BS in Computer Science in Real-Time Interactive Simulation graduate, put her talents to use developing Medzii, an app that prevents adverse reactions to pharmaceuticals by cataloging their effects. The most out-of-the-box career move, however, came from Brittany Aubert (a.k.a. Aubrey Edwards), who took her career into the ring as a pro-wrestling referee with AEW — all while managing to produce the first lineup of interactive titles under the brand-new AEW Games division.
Cheers to all of the Dragons who helped make 2021 a memorable year!