Studios often have to answer tough questions during game development, but the questions that needed answering on Psychonauts 2 were unusual by most standards. "One week we'd be talking about, 'How much puke is too much puke in this level before players get uncomfortable?'" says DigiPen graduate and Double Fine gameplay programmer Juli Gregg.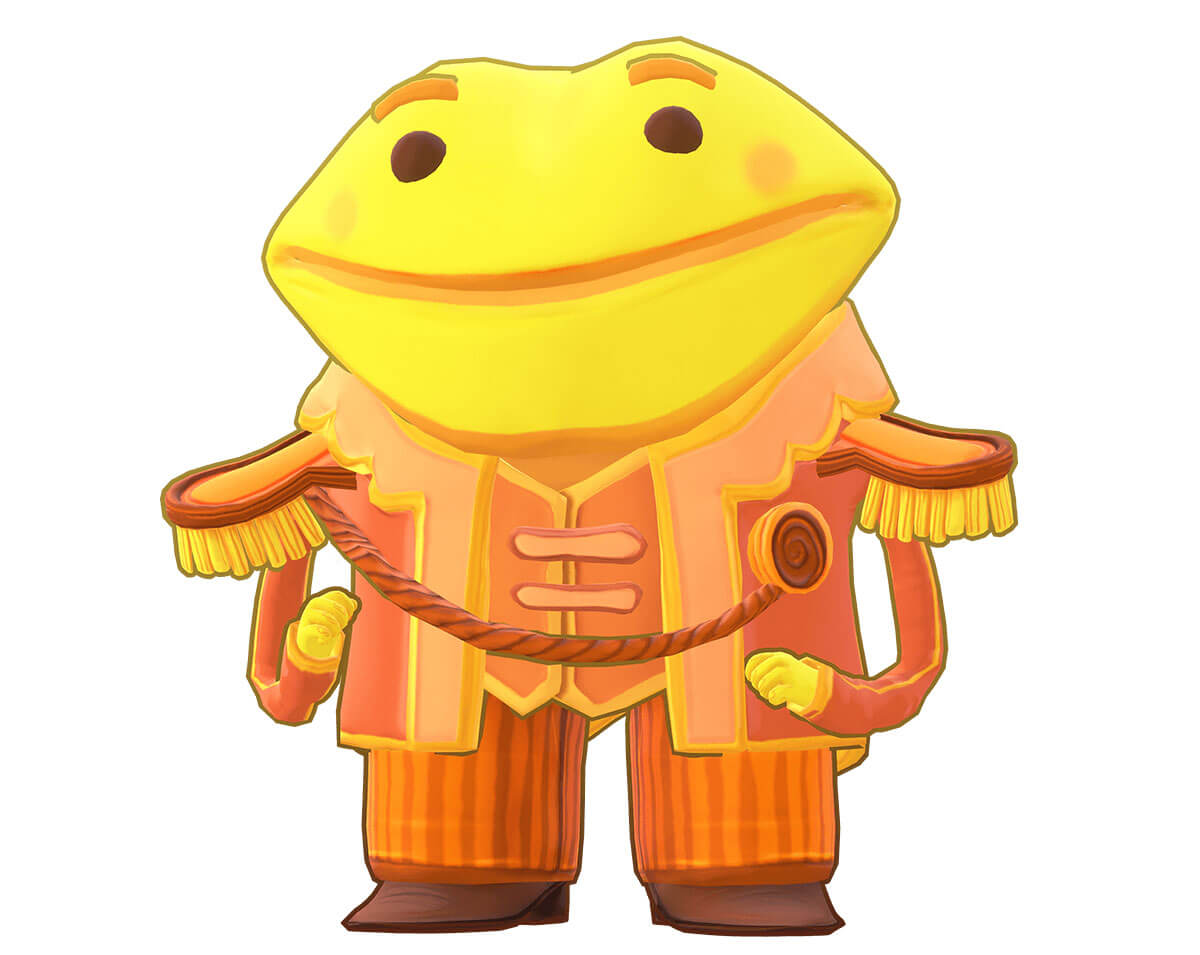 Things were just as surreal on the art end. "I got one concept sketch of a character we needed who is just a pair of lips, but there wasn't a turnaround," says DigiPen graduate and Double Fine character artist Zahra Amirabadi. "So I did the character sculpt and said, 'OK, I think the lip guy would look like this in 3D. What do you think?'"
The answers to those questions are a large part of why Psychonauts 2 has been winning so much praise since arriving on consoles and PC late-August, charming players with the same unpredictable appeal that made Double Fine's original a platforming cult-classic. "Each level takes place in a character's mind and is totally different," Gregg says. "I would do level support, and they would need completely unique mechanics that existed only in that one level."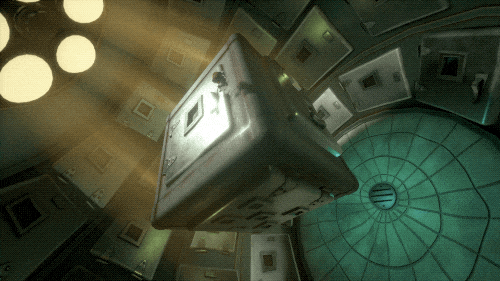 In Psychonauts 2, series hero Raz works his way through the troubled minds of the game's titular psychic task force, uncovering a mysterious threat to the organization's headquarters, The Motherlobe. The look of Psychonauts 2 is just as abstract as its gameplay, featuring characters crafted from oblong shapes, inanimate objects, and emotional interpretations. "All the artists added their own unique spice to bring the collective world of Psychonauts 2 to life," Amirabadi says. "What I like about the characters is that almost none of them are the same. A lot of studios use the same base mesh for all their characters, but we started each from scratch, and didn't sacrifice technically challenging designs to save time."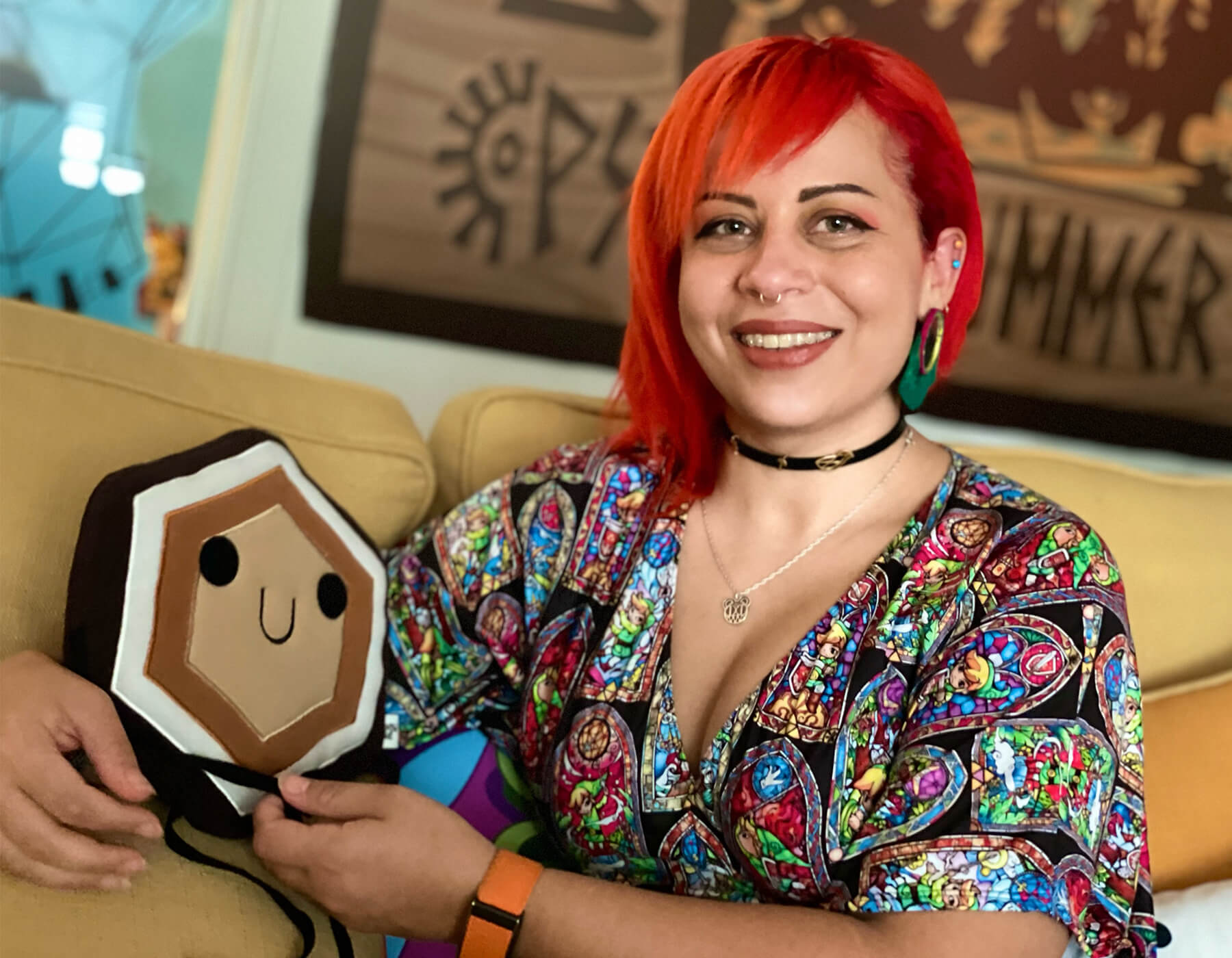 It's fitting that the world of Psychonauts 2 is about the mind made manifest, since that's also a good description of how Amirabadi arrived at Double Fine. Soon after moving to Seattle to start her MFA in Digital Arts at DigiPen, Amirabadi went to her first PAX gaming event. She got in line at the Double Fine booth to wait for a signature from the studio's founder, legendary game designer Tim Schafer. "One of the reasons my husband became a game developer was because of Tim's games Grim Fandango and Monkey Island, so I got to know Tim's games really well too," Amirabadi says. "When I got to him at PAX, I said, 'Hi Tim, my name is Zahra. I just moved here for grad school, and when I graduate I'm going to work for you.'" Indeed, Amirabadi saw a job opening at Double Fine after graduating, got an interview, and her premonition came true. Today, with four-and-a-half years at Double Fine behind her, Amirabadi can say she's sculpted, textured, and helped design an essential array of Psychonauts 2's characters. As one of the studio's two full-time character artists on the game, fully one-half of its expansive cast was crafted in 3D by her hand.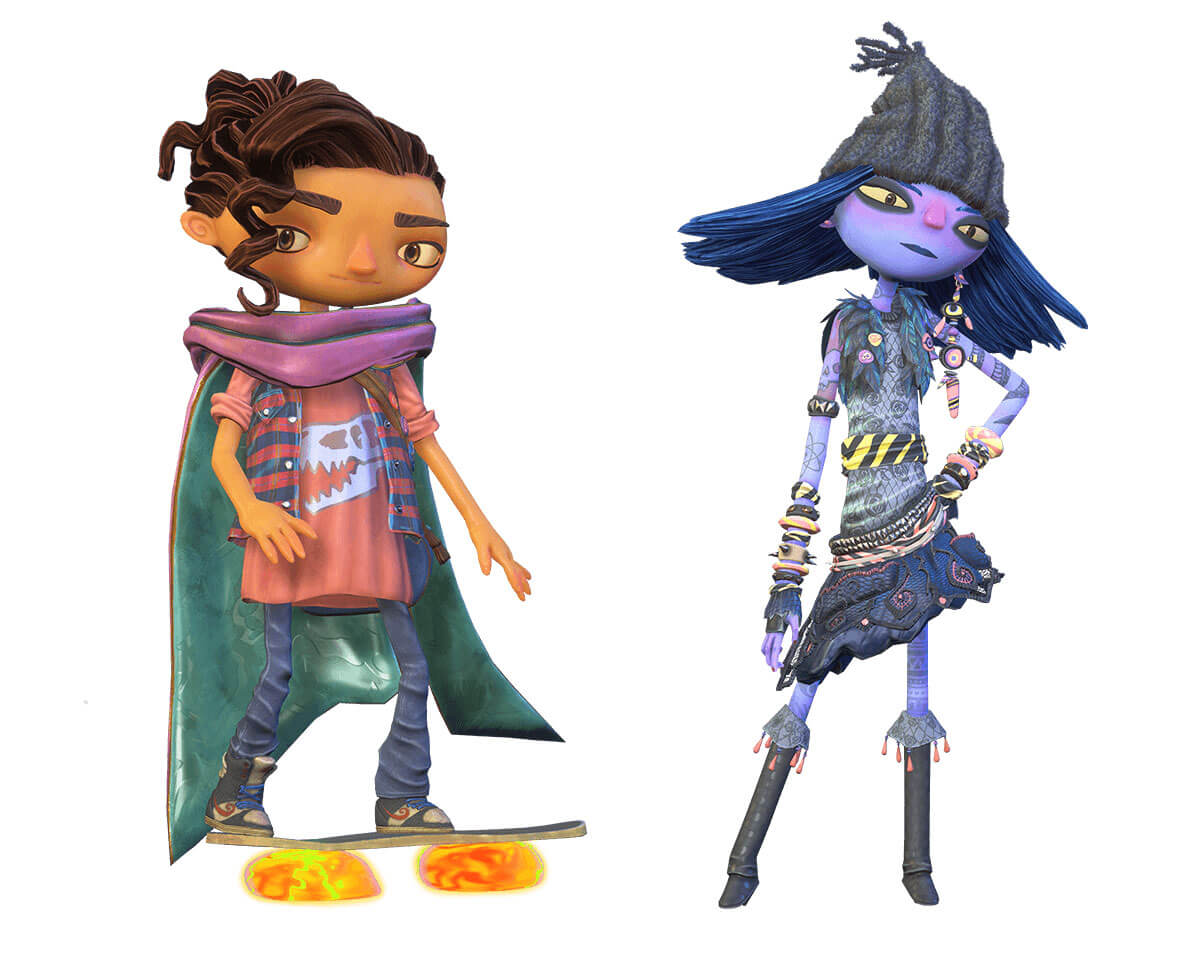 The job found her interpreting lots of 2D concept art into three-dimensions, something the game's wild visual style always made interesting. "One character, Lizzie, had a skirt in her sketch that was literally a bunch of squiggly lines," Amirabadi laughs. "When sculpting her, I had to pitch my own ideas as to how the squiggles would actually look." Sometimes her influence even helped forge characters' identities. "Gisu, one of the game's psychic interns, is really special to me," Amirabadi says. During her first month at Double Fine, Amirabadi received an individual message from Schafer, specifically requesting her for a meeting to discuss the character. "Her inspiration came from this real life group of Afghani skater girls, but he didn't want to tie her to one country," Amirabadi says. "Since I'm from Iran, Tim asked for a lot of my input on the culture and how the character might dress." Not only did her input change the character's core design, Amirabadi herself was the one who suggested the name Gisu. "That was really interesting for me just having started!" she says.
Gregg's gameplay programming position at Double Fine was also fated in some ways. After graduating from DigiPen's BS in Computer Science in Real-Time Interactive Simulation program, she took a job at Xbox at Microsoft, working on tools and automation. "I was looking for a gameplay position though. I really fell in love with gameplay on [senior DigiPen game team project] Guardian of the Gears and wanted to do something more player-facing," Gregg says. Soon after her search started, Microsoft acquired Double Fine, where a serendipitous gameplay programming position quickly popped up. "I applied and got a response almost right away," Gregg says.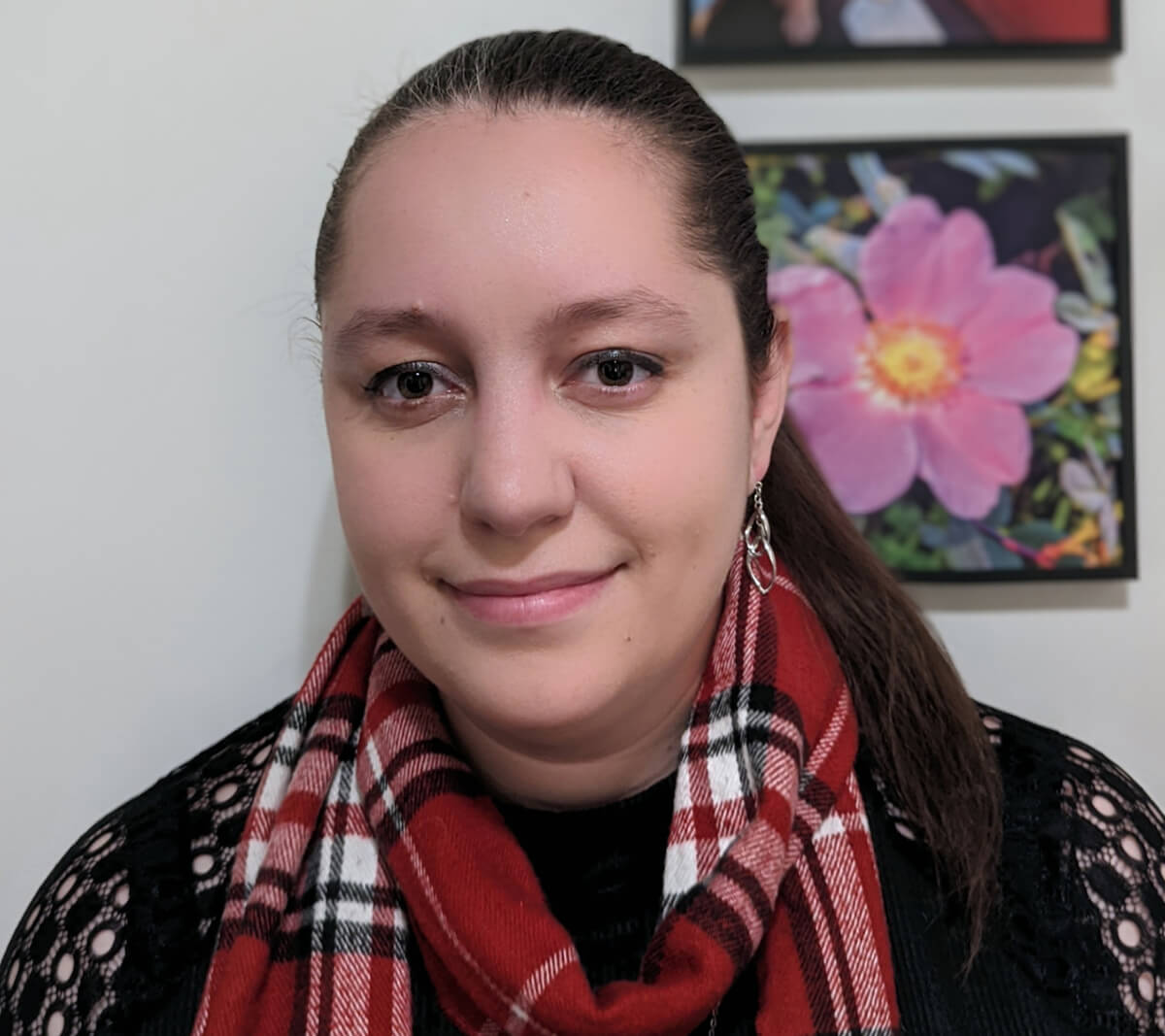 During her year-and-a-half at Double Fine on Psychonauts 2, Gregg found herself working in a lot of different areas, covering systems, levels, bug fixing, and the in-game economy. "That meant a lot of the collectibles, upgrades and pins, which give you all sorts of different abilities — from dealing more damage to enemies, to letting you pet animals," Gregg says. The latter, Gregg admits, was one of her favorite contributions to the game. "I know people are going to love petting animals," she laughs. Some pins posed curious challenges, like one that flips the slow-motion Time Bubble power into a hyper-speed power instead. "It created a unique challenge where this main mechanic — really fast things getting slowed by this power — are now going even faster," Gregg says. "We had to account for all the people who would want to speed things up throughout the game and make sure we didn't send them flying somewhere off the map."
Looking back, Amirabadi is extremely proud of the work she did on Psychonauts 2. "There's a piece of me in there," she says. "You can feel all the heart and sweat the team put into it when you play it." Part of her success she attributes to a few key lessons learned while working on her thesis at DigiPen, a 3D animated film titled Orientation Center for the Unseen. "As a natural perfectionist, being on a team and learning how to let go of things and let teammates do it their own way, that's one of the biggest things that applies to the work I do now," Amirabadi says. "I remember my first semester, we learned about this a lot — not being precious about your work, trusting teammates, and being really open to feedback. Those skills are all really helpful, and I learned them at DigiPen."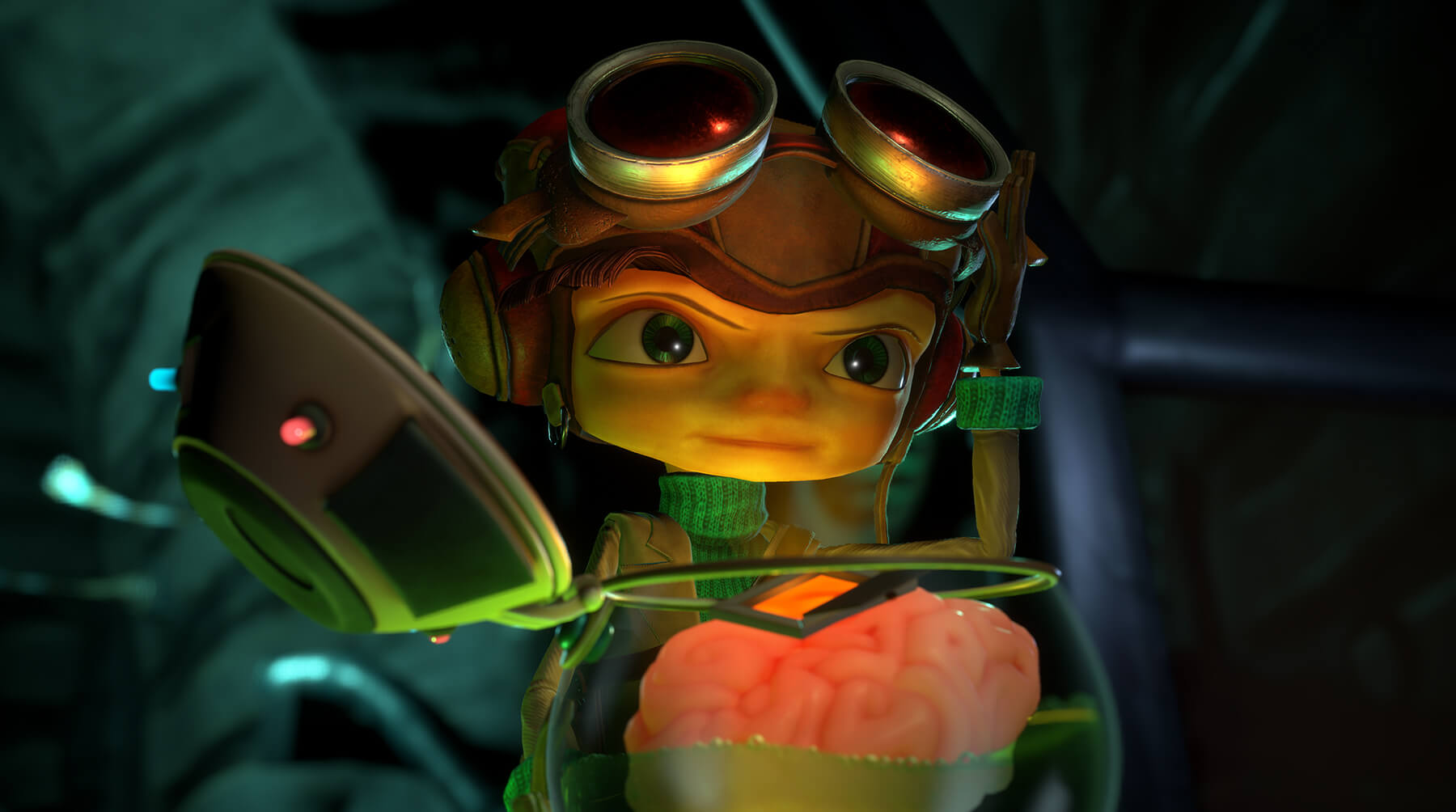 Gregg says her own DigiPen team project background, especially on Guardian of the Gears, also played a large part in her accomplishments on Psychonauts 2. "A lot of the times I'd be the only programmer on a smaller strike team at Double Fine, so I'd be working more with designers, artists, digital effects and sound people than programmers," Gregg says. "Having already experienced that on a smaller team at DigiPen was nice, because I'm able to communicate across those barriers, instead of just knowing how to speak C++." Still, Gregg says those C++ skills did come in handy. "Having worked on custom engine projects at DigiPen, if we had problems with Unreal at Double Fine, I understood the lower-level workings, so I could go in and help direct the solution once actual engine programmers came to help."
Amirabadi and Gregg's hard work on Psychonauts 2 paid off with an overwhelmingly positive fan reception, with many critics pronouncing it a "game of the year" contender upon arrival, including a "Game of the Year" nomination at the 2021 Game Awards. "All of our Slack channels are pretty much, 'Look at this stream! Look at this article!'" Gregg says. "The studio is definitely looking at it all and saying, 'Man, we have the coolest fans.'"
For Amirabadi, the adoration got personal in one particular case. "One of my favorite characters I worked on is Lizzie, and I saw someone on Twitter post a fan art animation of her dancing," Amirabadi says. "It blew my mind how good it was! I was so happy."