It's been a big year at DigiPen. Our talented, driven students continue to push the boundaries, delving into VR, creating award-winning animations, developing amazing games, and more. DigiPen graduates have been up to impressive things as well, having a hand in everything from huge AAA shooters to exciting indie puzzlers. Here's a look back at some of the noteworthy DigiPen happenings of 2016.
Student Success
Student game teams were hard at work this year, adding over 75 games to the DigiPen Game Gallery. Students flocked to virtual reality games this year, and the general excitement surrounding VR only looks to be growing. Team Overboard, one of the earliest adopters of the new technology, got their hands on a pre-release development kit for the HTC Vive last year and used it to make an immersive sci-fi experience. Conventional games did pretty well too, with the whimsical puzzle adventure Somnus being selected for the E3 College Game Competition. Student game The Blade in the Bark generated buzz both internally and externally, thanks to its stunningly detailed pixel-art, subtle narrative design, and atmospheric gameplay.
DigiPen's Team Psylight was selected to exhibit Sand Garden at alt.ctrl.GDC, a special exhibit at the Game Developer's Conference (GDC) that showcases innovative game controllers. In Sand Garden, players use a sandbox controller (as in, an actual box full of Kinetic sand) to build and shape the in-game terrain, aiming to create optimal living conditions for the game's tiny villages.
Speaking of GDC, DigiPen students cleaned up at the conference's Game Narrative Review Competition this year, taking all three Platinum winner spotsand a significant chunk of the Gold winner awards. Student Alexandra Lucas won Platinum for her second year in a row, thanks to her excellent analysis of the game Heavy Rain.
However, games weren't the only things that students triumphed in this year. Student animation project Adija ended up being selected for 10 different film festivals (so far) while picking up five awards, including the coveted CINE Golden Eagle Award for best student animation. The story of Adija centers on a young girl with a difficult family life who finds a way to process her pain in graffiti art.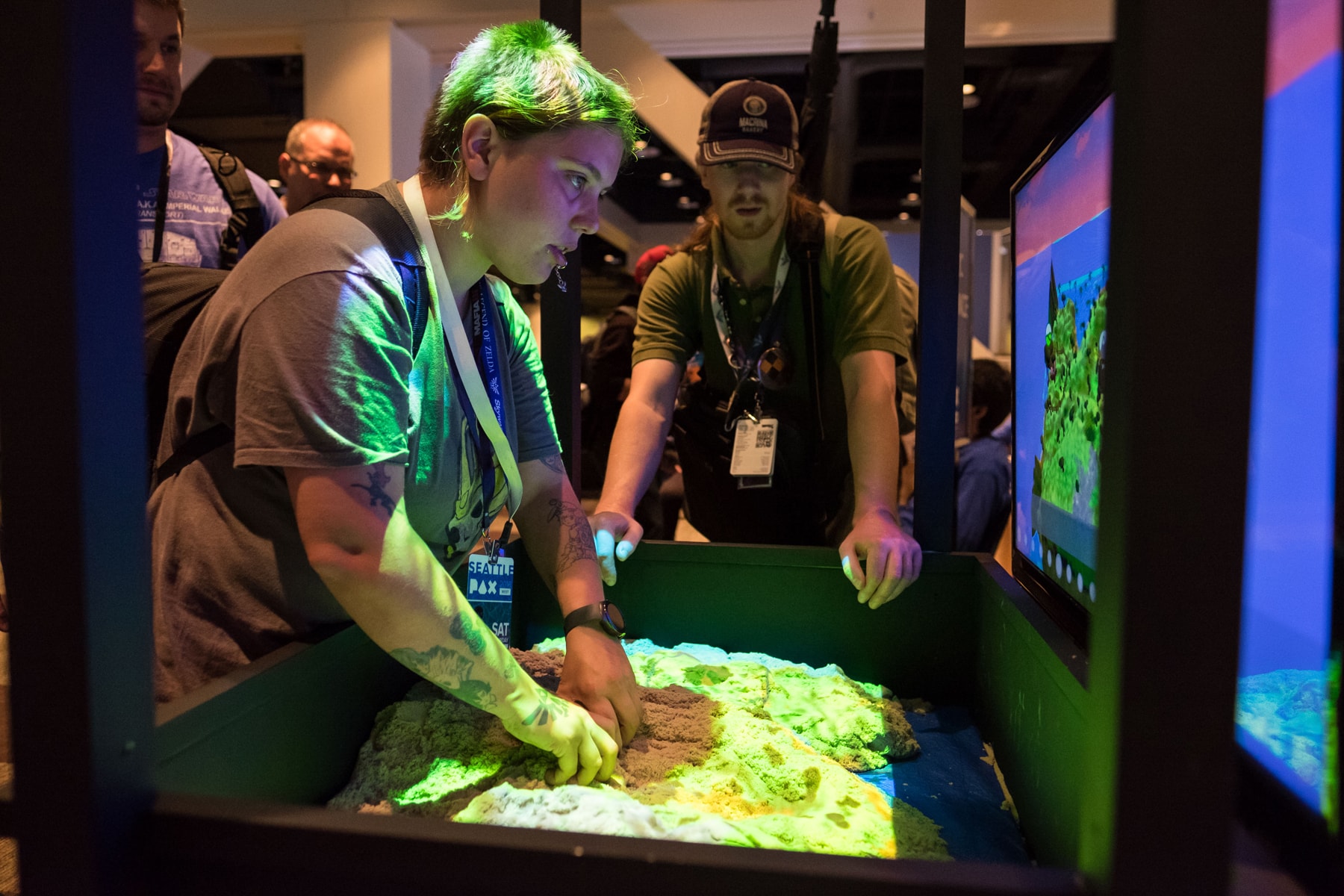 Carrying it Forward
While students were certainly busy, so were DigiPen's alumni, who can be found doing work in all areas of the digital entertainment industry. DigiPen graduate and Blizzard Entertainment employee Ryan Chew joined the company's Overwatch team in January, which he described as "the highlight of his career so far." Overwatch went on to win numerous Game of the Year awards, so it's easy to see why Chew was so proud to be a part of it.
That wasn't the only high-profile action shooter that DigiPen graduates worked on. Andrew Alvarez put his physics programming skills to good use on Gearbox's Battleborn, and a whole slew of graduates landed at Respawn Entertainment, where they worked on the critically acclaimed Titanfall 2.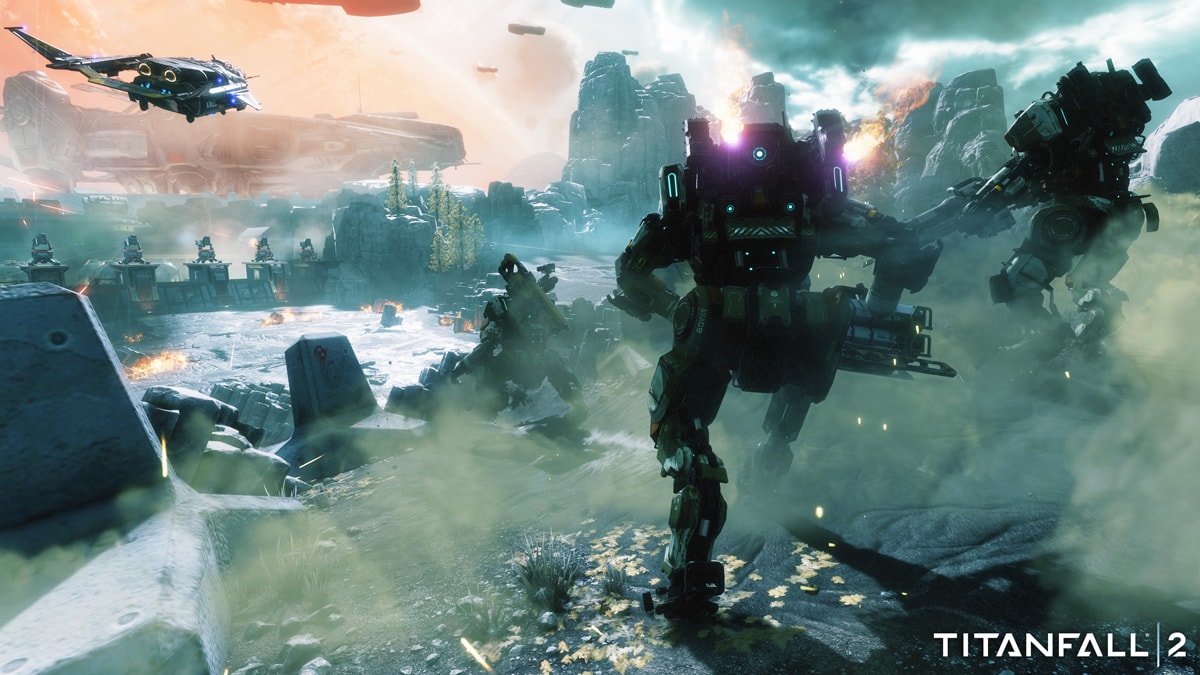 Mike Susetyo, who graduated from the Bachelor of Science in Computer Science in Real-Time Interactive Simulation program in 2009, ended up working on the hotly anticipated Final Fantasy XV, a game that was first announced when he was still a freshman at DigiPen! And though Fallout 4 was released in 2015, we managed to catch up this year with DigiPen graduate Ilya Nazarov to talk about his stunning concept artwork for the game. He also shared some terrific advice for aspiring concept artists!
While there was plenty of DigiPen alumni involvement on the AAA front, our graduates made some major waves in the indie world too. Logan Fieth, a graduate of the Bachelor of Arts in Game Design program enlisted the help of several fellow DigiPen graduates and former students to develop and release his inventive 2D puzzler, Four Sided Fantasy. Graduate Heather Gross was the art lead for Oxenfree, the acclaimed supernatural/coming-of-age adventure game that won the Excellence in Visual Art award at the 2016 Independent Games Festival. The Good Mood Creators, a studio teeming with DigiPen graduates and former students, released their gorgeous and entertaining platformer Mekazoo.
Many other DigiPen graduates were similarly active in VR development. Patrick Bulman worked on GrooVR, an immersive music simulator for the Samsung Gear. Keith Kaisershot talked to us about his work at Other Ocean Interactive, describing himself as the company's chief "VR evangelist."
DigiPen graduates Chris Turnham and Kevin Dart earned an Annie Award for Outstanding Achievement in Production Design for an Animated TV/Broadcast Production. That award was in recognition for their incredible work on The Mr. Peabody & Sherman Show by Dreamworks TV.
While all those grads were busy making their mark in the digital world, graduate Isabel Anderson was engaged in slightly more tactile pursuits, parlaying her MFA thesis project, involving 3D-printed action figures, into a job at collectible toymaker Funko.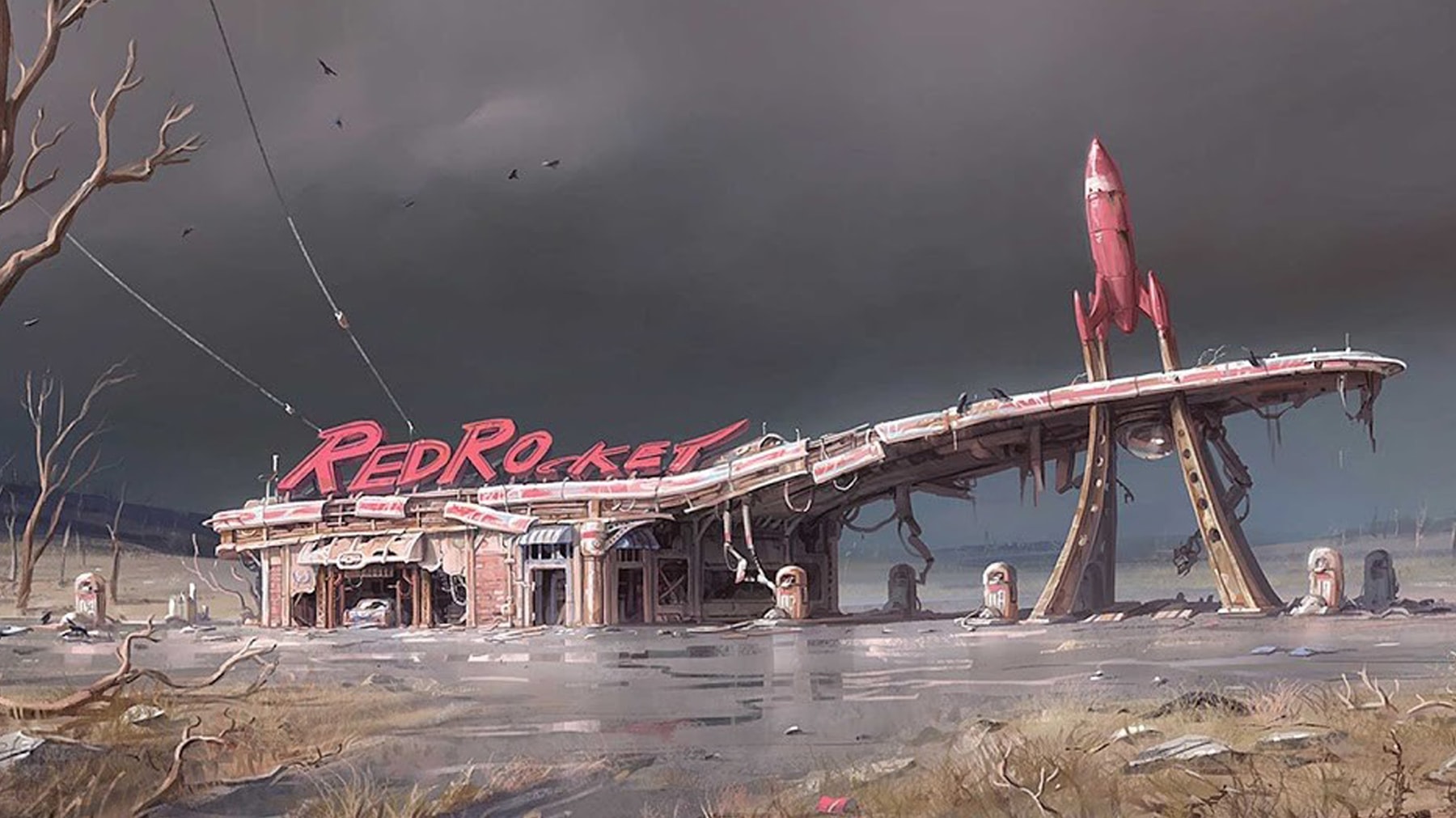 Exciting Things on Campus
Here on campus, DigiPen continued to offer and expand our Company Days program, hosting meet-and-greets, panel discussions, and tech talks with the likes of Blizzard, Respawn, Amazon, Microsoft, and more.
Our research and development department also launched a partnership with Andretti Autosport as a key technology supplier, providing the racing team with tools and technology geared towards optimizing strategy and performance. The Andretti team went on to win this year's Indy 500!
And for the seventh consecutive year DigiPen was ranked among the top five schools in The Princeton Review's lists for the best schools to study game design. DigiPen ranked No. 4 for undergraduate schools and No. 5 for graduate schools.
It's been great to share the success stories of so many awesome students and graduates over the course of the year. We look forward to even more exciting news in 2017!