Adija, a student film about a young girl's use of graffiti art to deal with a difficult family life, is making waves on the festival circuit. More importantly, it's making meaningful impressions on its viewers.
While many DigiPen student films have done well on the festival circuit in the past, Adija in particular has already picked up 11 accolades and festival selections, with possibly more on the way.
What's behind the film's success? It's certainly a technically brilliant animation, but perhaps more importantly, it strikes a nerve.
Adija's just in pain, so she looks to fix her family with her art."
The film opens with a little girl, Adija, sitting on a fire escape in a rundown Bronx high rise. Each window is a silhouette of one of her parents. The mother is backlit in pink, while the father's window glows green. Adija sits with her back against the bricks dividing the two windows, listening to her parents fight. As increasingly cutting words are exchanged, she winces, finally fleeing to the rooftop when dishware starts flying.
There, she learns to cope with the pain of her parents' acrimony via art, specifically graffiti art. The film examines the unseen impact of domestic strife on children, and the idea of artistic expression as a positive way to deal with such emotional trauma.
"Adija's just in pain, so she looks to fix her family with her art," said Apollonia Thomaier, the film's director, story lead, and 2D animator. Thomaier graduated this past spring from the BFA in Digital Art and Animation program, and Adija was her senior project. Her inspiration for the story, she said, came from a personal interest in graffiti and how it's typically portrayed.
"I had a previous interest in graffiti art and I looked around to see who else has done this," Thomaier said. "And all the other stories surrounding graffiti art, they're all kind of the same, of graffiti art being more edgy."
As part of her research, Thomaier sought to know more about the heart of the culture and the lives of the artists who comprise it. Often, she said, people paint to deal with their pain.
"After watching interview after interview with these graffiti artists," she said, "they all started saying the same thing at some point, which was basically, 'My family was torn apart, so I drew instead of going to darker places.' That's something so valuable that I had never thought about for graffiti artists before. So with that emotional idea of who graffiti artists were, we translated it into Adija."
For many viewers, Adija's presentation of graffiti as a way to cope with domestic distress proved to be particularly poignant.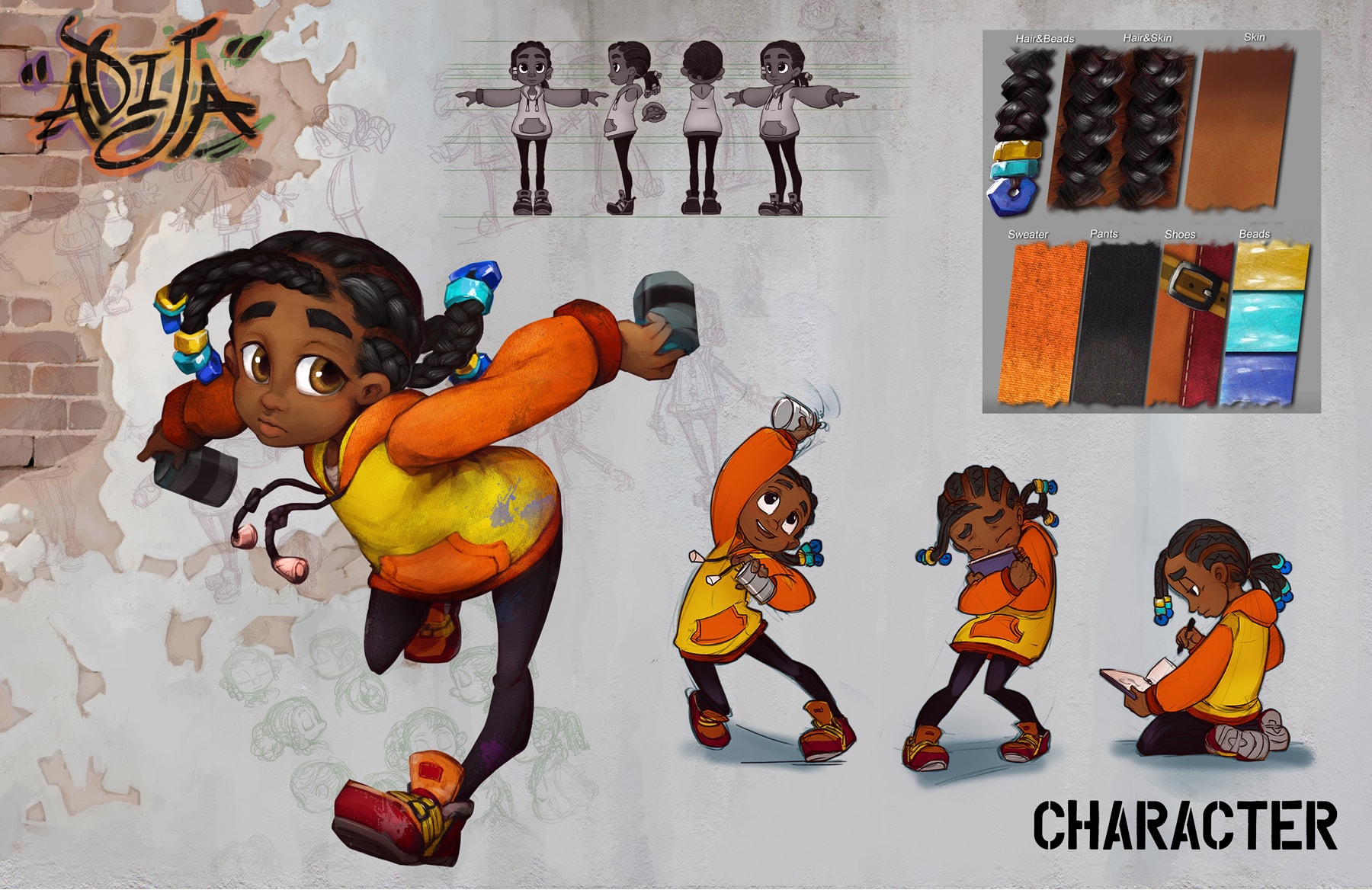 "I had teachers come to me and say, 'That's how I felt in my household. We didn't have yelling but you could tell something was up,'" Thomaier said. "One of my teammates went through that kind of divorce before and he was like, 'Yup, this is what it felt like.' You can't stop it but you feel like it's your fault. Kids will just take on responsibility that's not theirs. This is my way to tell the parents that, as a parent, it's so important what you say and how you handle situations, because your kid is always there looking at it."
Indeed, while the animation is excellent, the film's emotional impact is likely what has propelled it to success.
Even in the very beginning … when people would see it they would feel something. They would get an immediate emotional hit."
"The story is really good," said Pamela Mathues, Senior Lecturer in the Department of Animation and Production, who was one of the co-instructors for the senior project class (alongside Senior Lecturer Mark Henne). "Even in the very beginning when they were working on the animatic, the rough pass of it, when people would see it they would feel something. They would get an immediate emotional hit, and that's pretty rare. It's a short film. It's not supposed to be more than two minutes. To get a story that works and makes people feel is huge."
Whereas many senior teams look to create a technically stunning portfolio piece for their final animation, the Adija team had their sights set even higher.
As Thomaier put it, "I wanted to try my hand at making an impactful DigiPen film. Like, could we as students actually say something and be able to go that professional route of storytelling?"
Thomaier said she knew making a film capable of winning such awards was a daunting task, so she wasted no time getting started.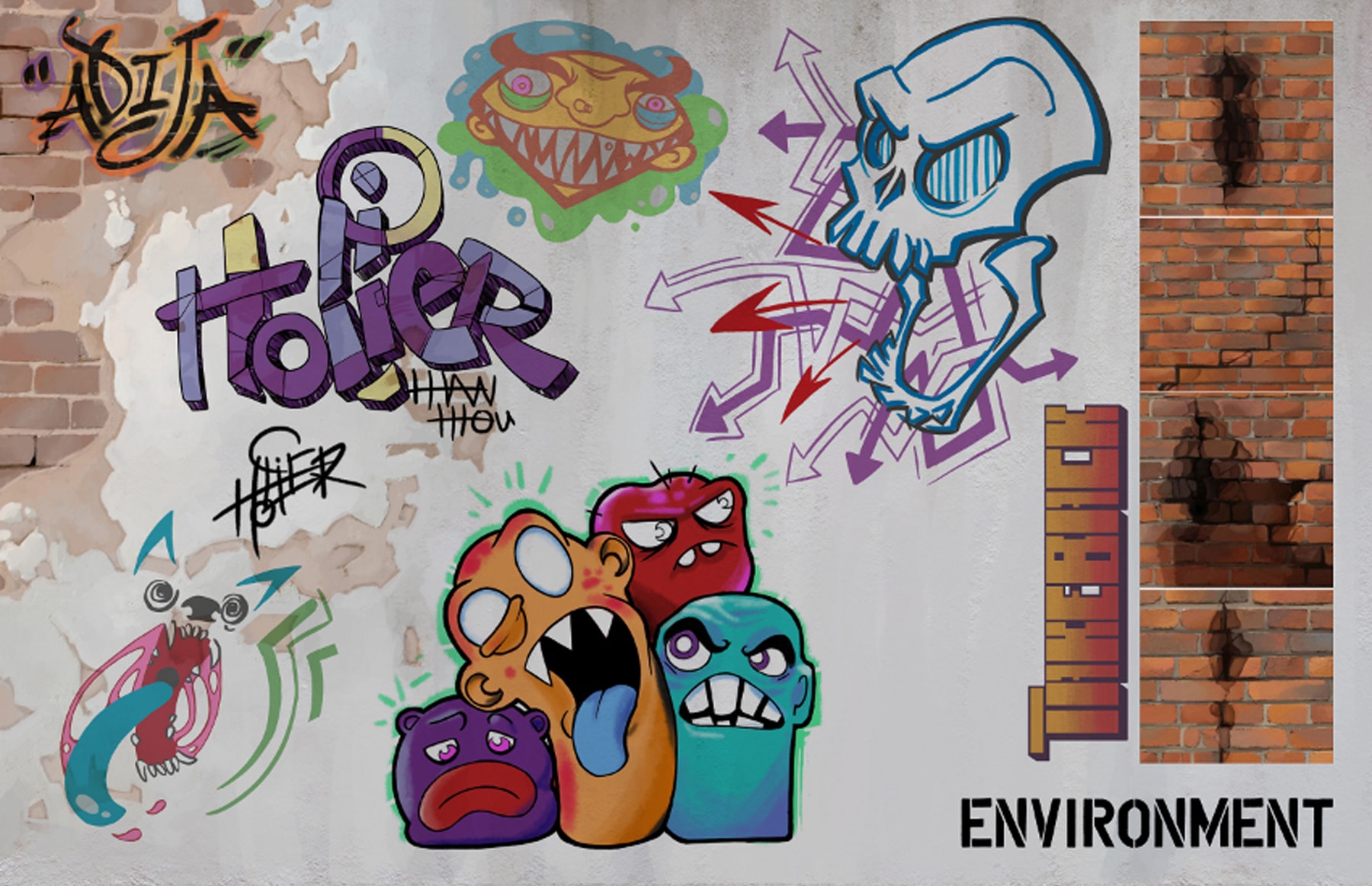 "My teacher explained to me, 'At Pixar it takes them four years to make a film,'" Thomaier said. "And I thought, 'Well, if they want us to be at that quality I need to start now.'" She wasted no time assembling her team, with their first meeting falling in January of her junior year.
"All those things that really make that short work, they had time to do because they did the [pre-visualization work] over the summer," Mathues said, "because they had a vision-holder who was very strong."
That vision-holder, Thomaier, was quick to praise her collaborators though.
My school here at the Academy is truly impressed with the amount of thoroughness that I came out with."
"Every person was irreplaceable," she said. "Without any of them the vision could not have been done. As much work as I did to set them up, it was such a collaborative process and it was truly an honor to have the team come to the vision and want to be a part of it."
Thomaier is currently pursuing her MFA in animation and visual effects at San Francisco's Academy of Art University, and hopes to eventually work in the film animation industry. San Francisco is certainly a great place to be for an aspiring film animator, as the Bay Area is home to a number of prominent animation studios, Pixar among them. While she's not quite to the job search portion of her journey, grad school, at least, is proving to be a breeze.
"My school here at the Academy is truly impressed with the amount of thoroughness that I came out with. I had 2D, I had 3D, I know rigging, I know programming, I know how to make things for games," she said. "I'm like, 'Let me do here what I did back there,' and they're like, 'Yes, whatever you want. Yes!'"
What she and her team did is certainly impressive. In addition to being selected to film festivals, Adija has also won multiple awards, including the coveted Cine Golden Eagle award.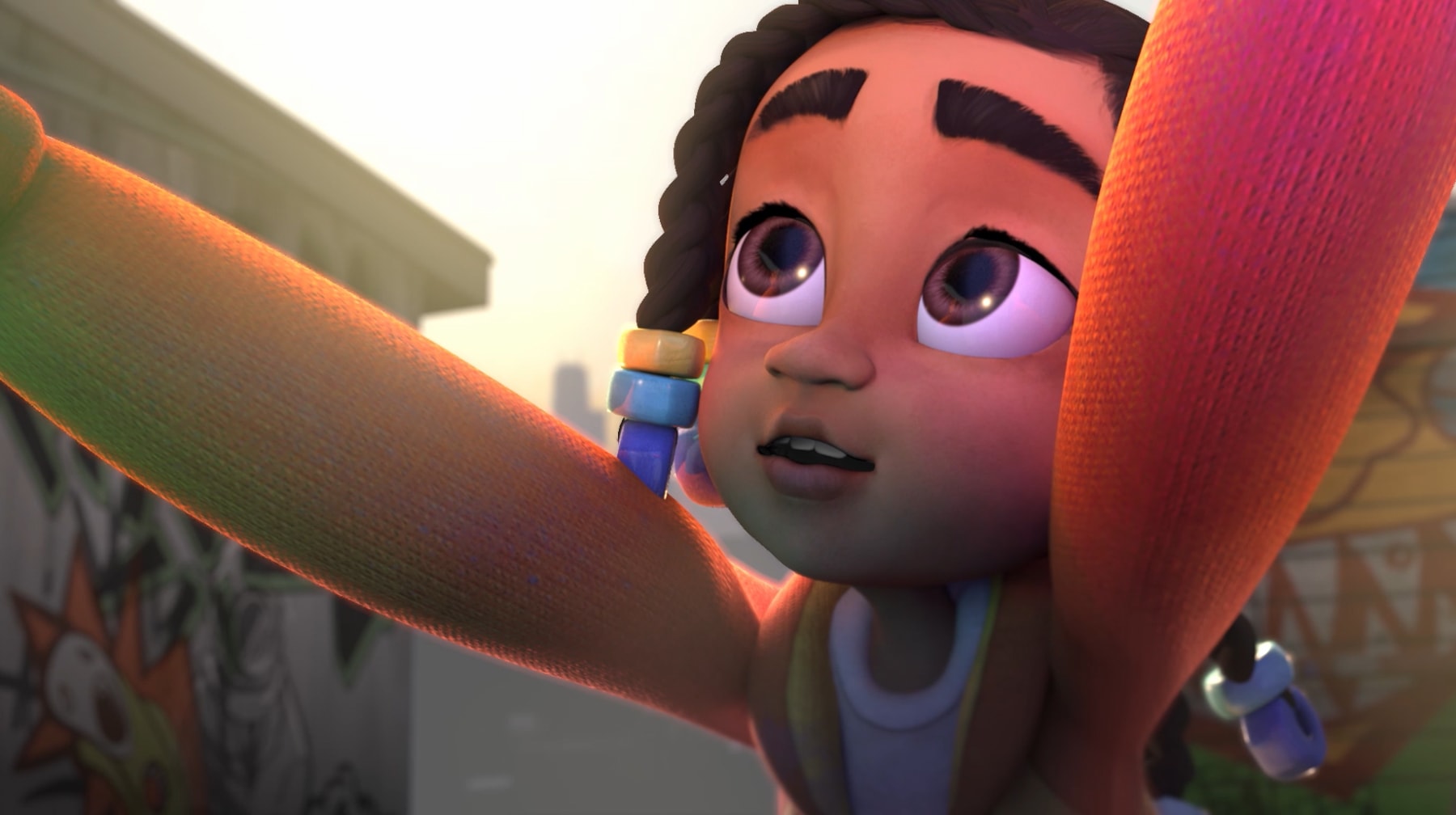 "The biggest one they won so far was that Cine Golden Eagle award, which is a huge deal," said Mathues. "When we found out about it, the faculty was high-fiving each other like, 'Whoa, I can't believe it!' Thousands of films are submitted in their category and they only choose five for the category. And [our student team] won their category!"
With even more festivals yet to announce their selections in the coming months, Mathues says it's possible Adija will continue to garner even more acclaim. She also noted that, in many instances, the film is punching above its weight class.
"Adija has been accepted into festivals where there is no student category," she said. "They are competing against professionals, and still getting in."
---
The Adija team is Apollonia Thomaier, Tai Gordon, Chonlawat Thammawan, Joe Vick, Austin Becker, Garrett Cavanaugh, Evan Alderete, Grey Davenport, Morgan Rowe, and Evan Pitkin.