2017 may have felt like it flew by, but DigiPen's students, alumni, and faculty have certainly made the most of it. Between award-winning projects, the launch of new indie games and studios, and even the invention of a new musical instrument, DigiPen has been a hub of innovation and creativity all year long. Here's a quick look back at some highlights from 2017.
Student Accolades
As of this year, DigiPen student games have been downloaded more than 5.8 million times, and scores of hard-working student teams from the Redmond, Bilbao, and Singapore campuses have continued to add to the growing catalogue.
DigiPen was well represented at this year's Electronic Entertainment Expo (E3) in Los Angeles. Our submission for the E3 College Game Competition, 3D platformer Guardian of the Gears, was chosen as one of five finalists among games submitted by over 400 invited schools. Guardian of the Gears marks the third year in a row that a DigiPen student submission has been named as a finalist for this highly competitive award.
Meaning, a poetic expression game developed at the DigiPen Institute of Technology Singapore campus, was nominated in the first-ever "Best Student Game" category at The Game Awards show. The game's developer, BS in Computer Science and Game Design student Hariz Yet, was up against five other nominees for the award.
Virtual reality games continued to gain momentum as an exciting technical frontier, one that DigiPen students were eager to explore in 2017. A 14-student team, The Bakery, developed the pun-fully apt 3D survival game, Night of the Living Bread: Dough Rising, a follow-up to a previous game made by two of the team members when they were still in the DigiPen Pre-College Program. Another team, Team Dark Shot, also developed a game for HTC Vive, an archery simulator inspired by the bow-and-arrow-wielding heroine of The Hunger Games series. Those were just two of several teams working in VR this year!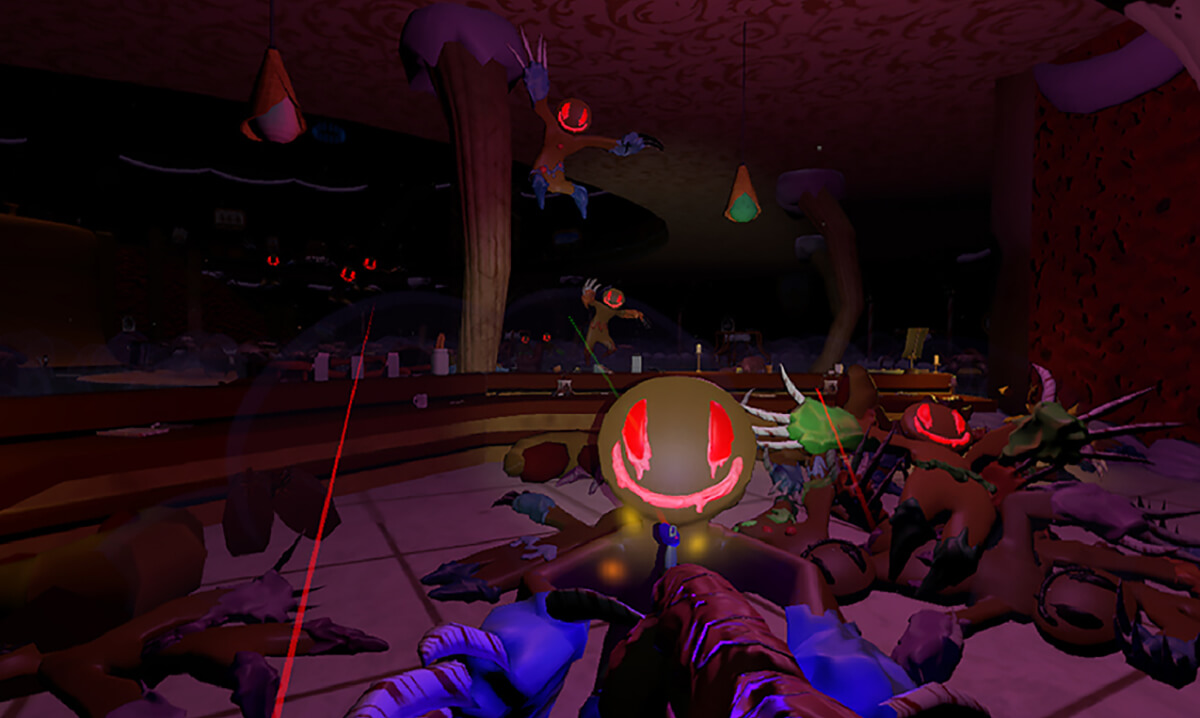 Two short films, Adija and Arpeggio, added to DigiPen's growing list of acclaimed student-made animations, having been selected by the 2017 Seattle International Film Festival (SIFF) to appear in "The Family Picture Show," a curated presentation of 12 films depicting family life. The selections were a validation not only of the technical skills of DigiPen digital arts students, but also of their capability to tell nuanced, emotional stories.
DigiPen students continued to earn recognition at the Game Developers Conference (GDC) Student Narrative Analysis competition. For the third year running, a DigiPen student placed in the Platinum category, with BA in Game Design student John C. Myres bringing home the top distinction for his paper on the indie puzzle game Inside. Analyses by students Stav Hinenzon, Samson Jinks, Kaleb Nekumanesh, Andrea Rieck, and Shiloh Roberts were also recognized in the Gold category of the annual competition.
Student Taylor Riviera took a different route to GDC – literally speaking – by joining a 52-hour game jam aboard a train from Chicago to San Francisco.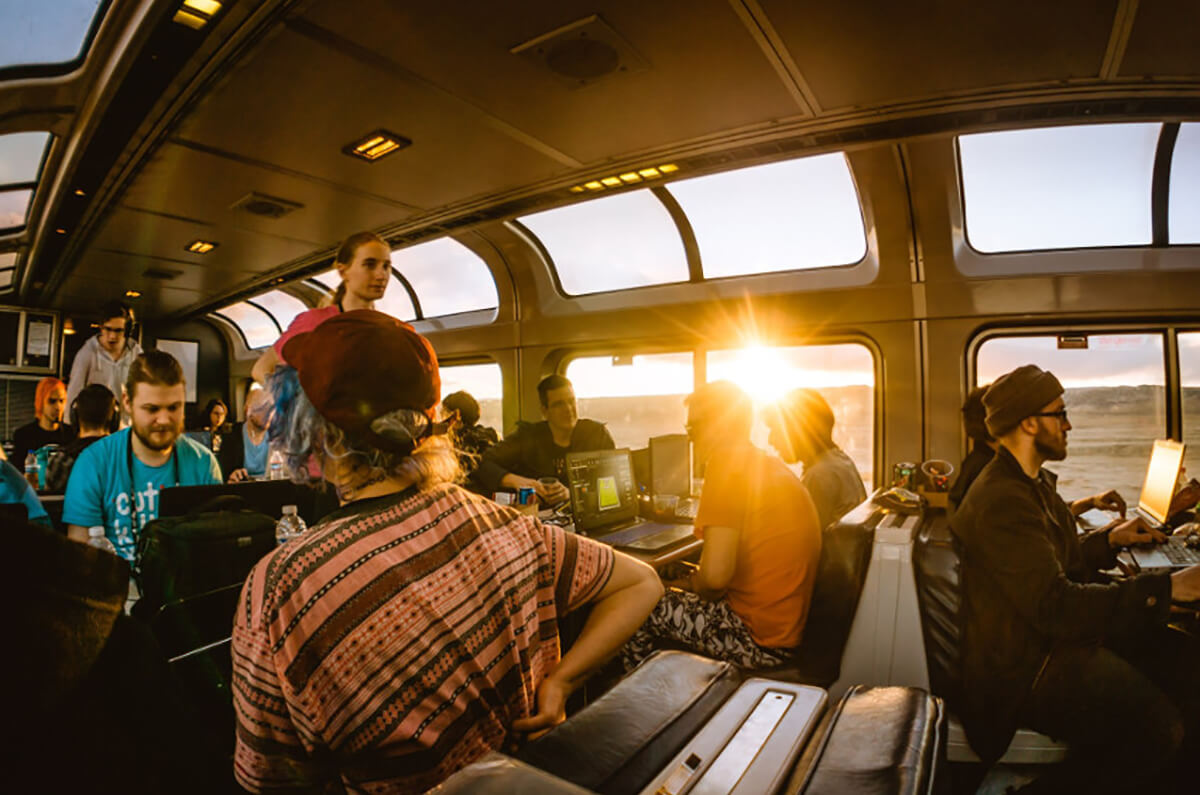 Alumni Success
With so many students earning accolades, it's no surprise when DigiPen alumni continue the tradition well into their careers. Speaking of which, we were excited to catch up this year with BFA in Digital Art and Animation graduate Heather Gross, who worked as the art lead for Night School Studio's 2016 adventure Oxenfree, a game that also received the Excellence in Visual Art award at the 2016 Independent Games Festival (IGF). We also had a chance to speak with Noël Clark, another BFA graduate who handled the fantastic animation work for the 2017 game Tacoma, developed by The Fullbright Company.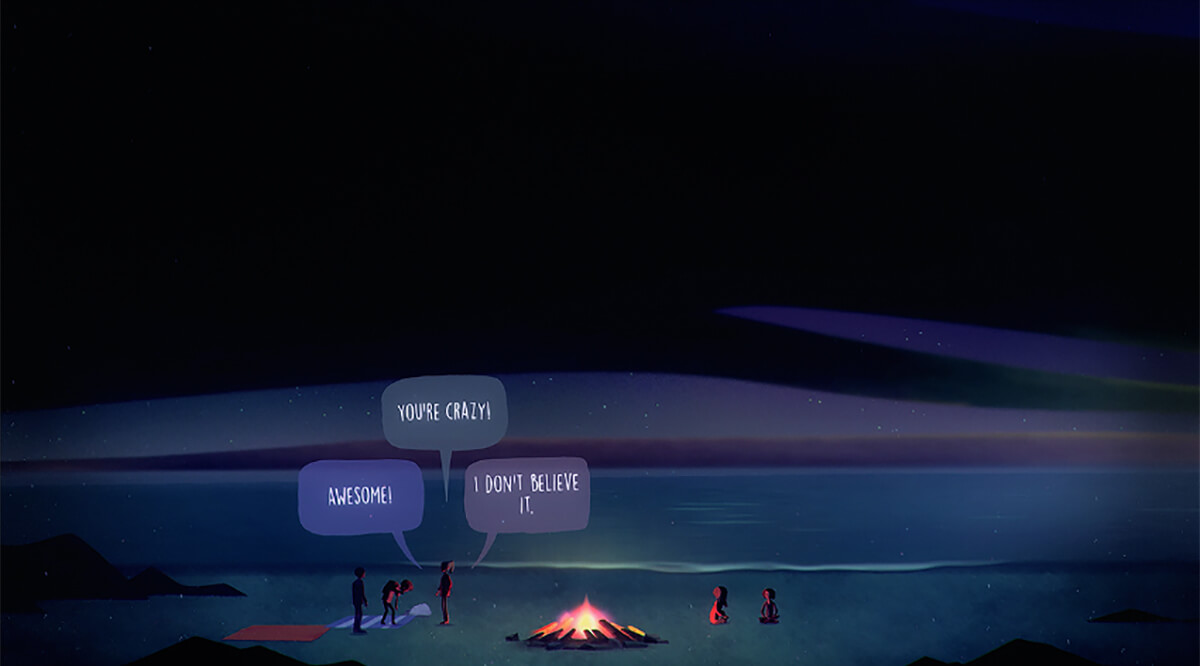 In the recent tradition of DigiPen alumni who have gone on to found their own game studios, 2017 saw the release of some awesome indie experiences. PolyKid, a studio consisting of DigiPen graduates Paul Ewers and Ben Gable, launched its first game this year, the acclaimed 3D platformer Poi. Not to be outdone, a group of alumni from DigiPen Institute of Technology Europe-Bilbao joined the indie scene with Kaia Studios, which launched its first commercial game, Dynasty Feud, on Steam after a successful Steam Greenlight campaign.
Of course, small indie studios aren't the only places our graduates end up – far from it! How about working at Microsoft on the second-best-selling video game of all time? The Redmond-based development team behind Minecraft, which Microsoft acquired for $2.5 billion in 2014, has hired more than 35 DigiPen graduates in various positions. In addition to featuring two alumni from that team, we also had a chance to talk with graduates doing exciting things at Lone Shark Games and information security giant Duo Security.
DigiPen Forges Ahead
The more things change, the more they stay the same. That's certainly true at DigiPen, which once again ranked among the Princeton Review's top 5 schools to study game design. Meanwhile, other developments, such as the BS in Computer Science in Real-Time Interactive Simulation program earning ABET accreditation, point to exciting new opportunities in the years ahead.
The DigiPen Research & Development team looked to extend a new tradition in 2017 by tallying a second win in a row with Andretti Autosport at the Indy 500. DigiPen also made new forays into the world of eSports with the Redmond campus hosting the inaugural DigiPen Dragon's Cup Invitational, an Overwatch tournament for collegiate eSports teams from across the state of Washington.
2017 saw DigiPen faculty pushing students and their fields to new heights. For the third year, Dr. Jeremy Thomas and other faculty from the BS in Computer Engineering program travelled with students to Eastern Washington to launch a high-altitude balloon carrying student-made electronic devices into the atmosphere. This past January, assistant professor of music and sound design Dr. Greg Dixon unveiled the Space Regenerator, an electronic music looping device he invented on behalf of the Instruments India Composition Commission, at a concert in Liverpool, UK.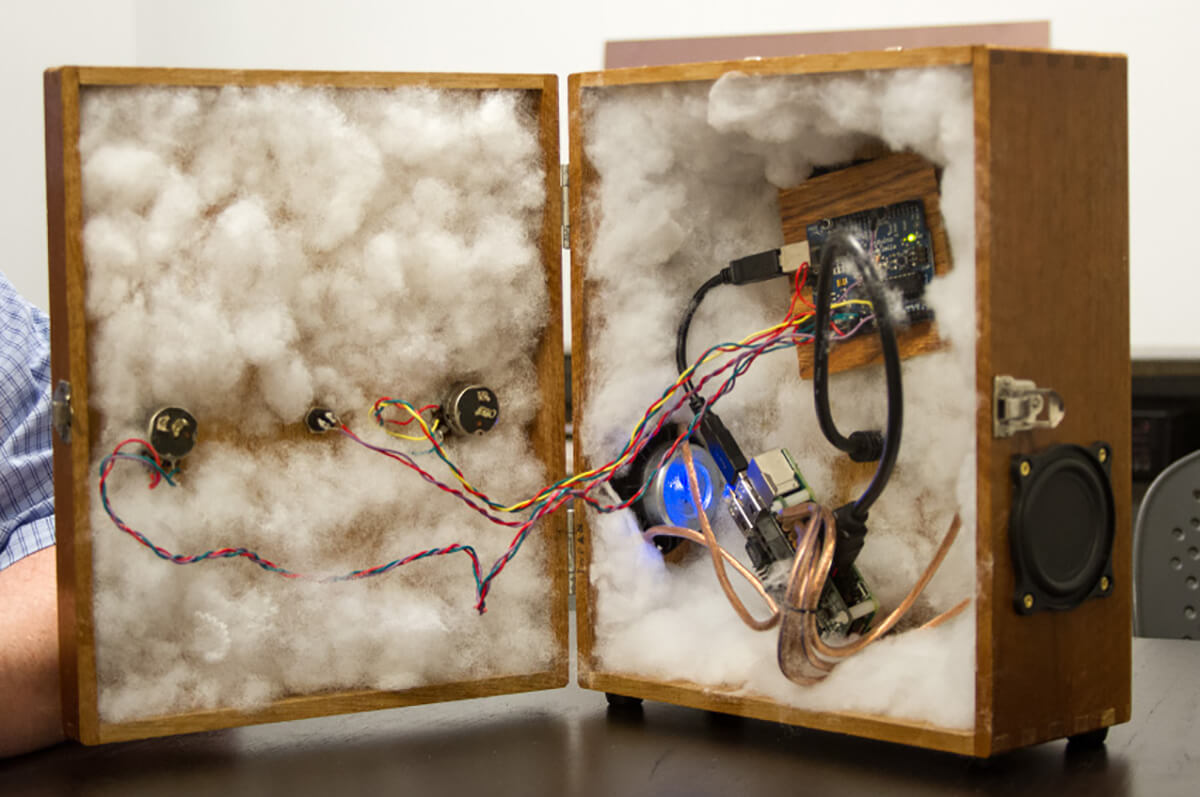 DigiPen's various campuses continued to reach out to local communities and global audiences alike. In addition to our students' participation in the game analysis competition, DigiPen faculty, staff, and alumni participated on several panels at this year's GDC. It was also a productive year for DigiPen's music program, as the DigiPen Jazz Ensemble and other student and faculty musicians created a series of music videos and performed at local events like the groundbreaking ceremony for Redmond's new Downtown Park.
That was just a small sample of the many accomplishments of students, alumni, and faculty in 2017. We can't wait to share more of their stories in 2018!