Two student films from DigiPen Institute of Technology will be screening at the 2017 Seattle International Film Festival (SIFF) later this week.
The two animated shorts, Adija and Arpeggio, were selected for "The Family Picture Show," a SIFF-curated presentation of 12 films for the young and young at heart. That screening takes place 11 a.m. on Saturday at the SIFF Uptown Cinema in Seattle. Additionally, Arpeggio was selected as one of seven SIFF short films that will be available to view in Starbucks coffeehouses for the duration of the festival. The film is also viewable on the Starbucks blog, now through Thursday.
Both films focus on the emotional complexities of family. In Adija, a young girl from the Bronx finds escape from the turmoil of her parents' dysfunctional relationship by turning to graffiti art. Arpeggio, in turn, follows the gradual distancing of a father and son who once bonded over a love of music.
This has been a particularly active month for the two films. In addition to SIFF, the film Adija appeared at the TimeLine Film Festival in Milan, Italy, as well as the Northwest Animation Festival in Oregon. Since the film's completion in 2016, the film has been accepted to 18 film festivals internationally and garnered six awards, perhaps the most notable being the 59th CINE Golden Eagle Award for student animated short.
Arpeggio was shown earlier this month at the Cardiff Independent Film Festival in the United Kingdom and will soon be screening at the Torrelavega International Film Festival in Spain. That film has so far been selected for eight festivals internationally.
The films were created as senior projects by two separate student teams, with most of the students pursuing a BFA in Digital Art and Animation. While Adija was created by a team of students (all of whom have since graduated) at DigiPen's Redmond campus, Arpeggio was created by a student team at DigiPen's international campus in Bilbao, Spain, with additional contributions by Redmond-based faculty and students.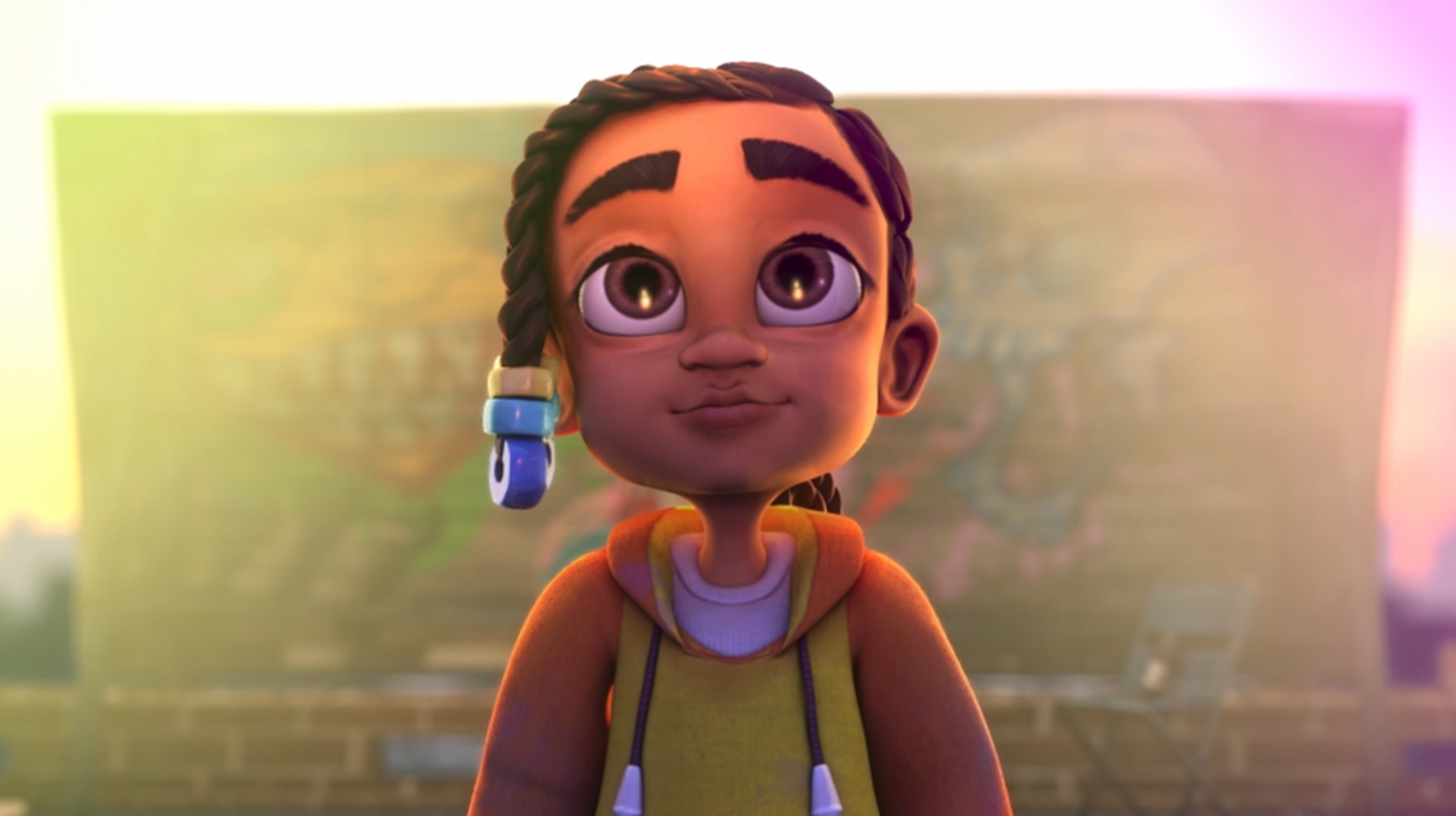 The two films are only the latest in a recent chain of successful student animation projects from DigiPen. Since 2014, there have been 15 films — originating from DigiPen's three global campuses in the U.S., Singapore, and Spain — that have collectively garnered 75 awards and festival selections.
To learn more, you can read our previous article about the making of Adija.
---
Arpeggio was created by: Adriana Urigüen, Asier Astorga, Danel Iriarte, Iñigo Ortego, Pablo Pérez, Xabier España, Evan Alderete, and Grey Davenport.
Adija was created by: Apollonia Thomaier, Tai Gordon, Chonlawat Thammawan, Joe Vick, Austin Becker, Garrett Cavanaugh, Evan Alderete, Grey Davenport, Morgan Rowe, and Evan Pitkin.