At DigiPen, it's par for the course that students will graduate having made four playable games, each one being a leap forward in quality. Not all DigiPen students, however, can say they've made a playable game in the span of 52 hours on a train speeding through the Rockies. That's exactly what Taylor Riviera, a senior in the Bachelor of Science in Computer Science and Game Design program, did on this year's Train Jam.
Train Jam is an indie game jam that occurs annually just before the Game Developers Conference in San Francisco. Game developers from all over the world and all areas of the industry meet at Chicago's Union Station, form game teams, and then pile onto a train bound for San Francisco. It's a non-competitive game jam, with the main goal being just to finish something functional before getting to GDC. The games from the jam are then displayed in a special booth at the conference.
The jam, originally founded by independent game developer Adriel Wallick, is now in its fourth year and has already become kind of a big deal in the indie scene. It started as a small event that took over some cars on an already scheduled Amtrak route, but this year the organizers booked an entire train just for the jam. They also made a concerted effort to include students, reserving 50 of the 300 slots on the train for student participants.
This wasn't the first year Train Jam included college students, however. According to John Lindvay, a Train Jam co-organizer and Darkest Dungeon community manager at Red Hook Games, the student participation started out as kind of a happy accident during the very first event.
"Some students from DePaul in Chicago signed up for the event thinking it was going to be a bunch of other students finding a cheap way out to San Francisco for GDC," Lindvay says. "All of a sudden, when they saw a bunch of more well-known developers they were like, 'Oh snap!' They didn't know what they were getting themselves into. It was a really cool crossroads and a cool way for them to meet and inject themselves into the professional development scene."
Lindvay joined the event as a co-organizer shortly after the first jam and was quick to suggest the idea of incorporating a more formal student program.
"Back when I was in school," he says, "I had opportunities like that where my professors were jockeying for me to get into a thing or go to a talk or go to an event, and those were extremely beneficial for my professional development. I just wanted to pay that forward."
We've been trying to get DigiPen students to participate, because obviously DigiPen has a well-known program."
Given that Train Jam is still relatively small and scrappy, they can't do much in the way of free tickets, but they do make an effort to offer student tickets at the lowest price they can to encourage participation. For the student program's debut, during Train Jam's second year, Lindvay asked for 20 tickets to give away and tried to contact as many universities as he could to spread the word.
Though the program started with just 20 students, it's since grown steadily. Lindvay was thrilled that three DigiPen students signed up this year (although only Taylor and Grey Davenport were able to attend).
"We've been trying to get DigiPen students to participate," he says, "because obviously DigiPen has a well-known program."
Beyond trying to get more students involved, they're also working to make sure the students are getting the most out of the experience when they do participate. To that end, the jam features a mentor program where professionals can sign up to either form a team with students or hold office hours that students can attend. And while some students come in already attached to teams, Lindvay says they're strongly encouraged to branch out and link up with professionals, which is exactly what Taylor did.
"I really tried to not form a student team," Taylor said. "I think that was definitely the right call."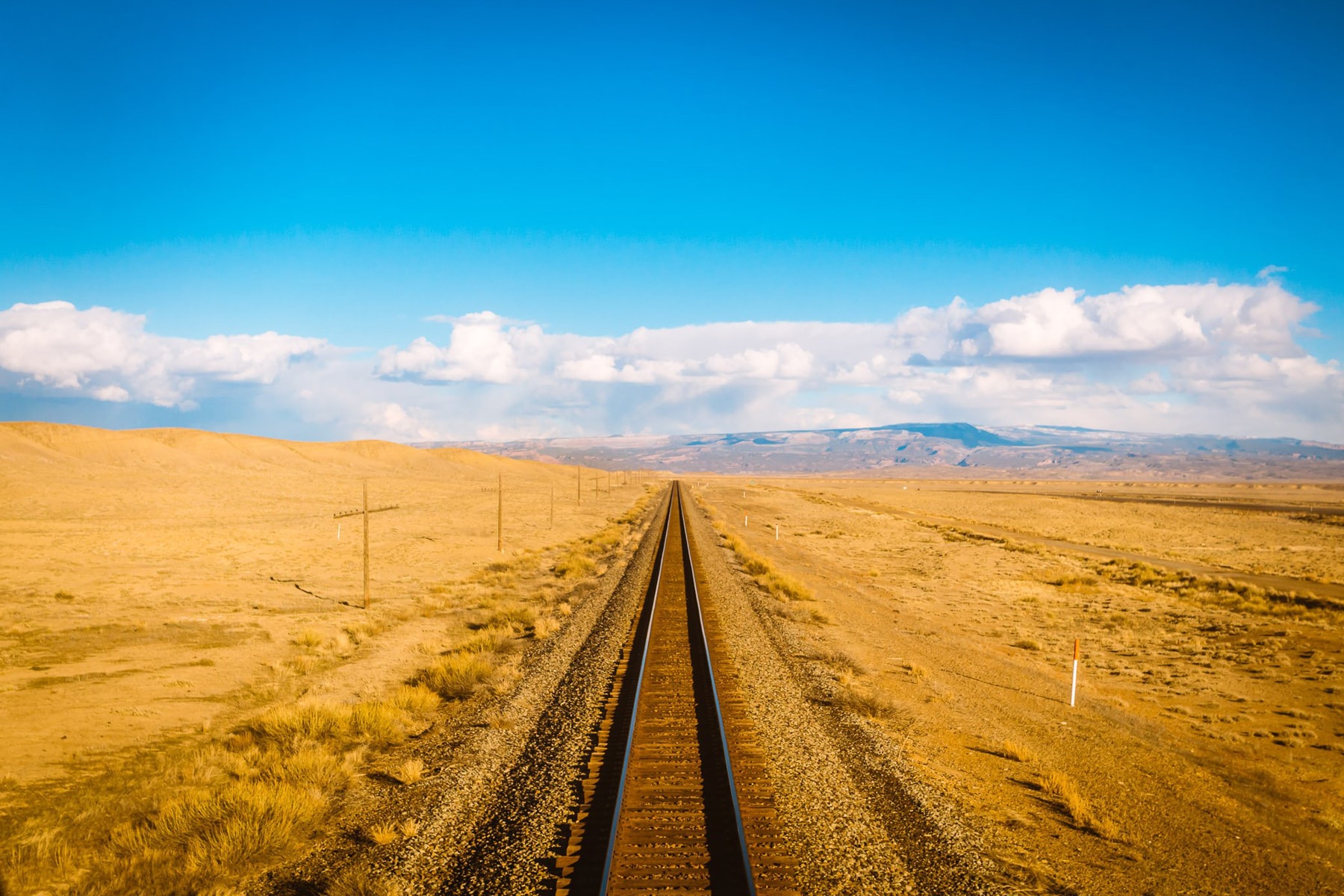 The jam kicks off with a meeting in Chicago's Union Station, where all the participants pack into a big conference room, receive the year's theme, and then race around trying to find a team.
"It's this big room, kind of like a ballroom almost, and it's just packed with people," Taylor says. "Three-hundred people in the room!" Luckily for him, he linked up with an interesting, eclectic mix of game industry folks. His team consisted of an American-born games journalist living in the UK, a freelancer from the UK, and a developer who owns a game studio in South Africa.
The magic of that initial meeting, where people are frantically making connections and bouncing around game ideas, is something Lindvay also described.
He recalled a moment that happened during the 2016 Train Jam, when Sean Vanaman, co-director of the award-winning indie game Firewatch, approached Lindvay looking specifically for two student artists. Lindvay approached a group of students and made the request, neglecting to mention on whose behalf he was asking. The two girls who ended up offering to help out, he says, were pretty surprised to find out who they were working with.
It was way easier to talk to people at GDC once I'd been on Train Jam."
"They came back to me at the end of the jam and were like, 'We didn't realize that was Sean Vanaman. Like, he made Firewatch!'" Lindvay says, noting that the game those students made with Vanaman would be a significant portfolio item going forward. "Any time we can facilitate that stuff, that's exactly what I want to have happen."
So far, it seems to be working. One of the student ambassadors from the previous year's train jam, attending this year as a regular game professional, pulled Lindvay aside to thank him and tell him that the connections he made as a student helped him land his first industry job at a studio working on a project for Square Enix.
Taylor didn't necessarily leave Train Jam with a job, but he did say that going on the trip did wonders for his networking skills.
"It was way easier to talk to people at GDC once I'd been on Train Jam," he says, "because I'd already gone through the boot camp of, 'Okay you're going to socialize with people, and you can't stop socializing with people for three days.'"
At the previous year's GDC, he says, he only handed out eight business cards and talked to one person from the industry. And that one person approached him because he looked lost and in need of someone to talk to, he says.
"This year was just like—psssh—easy," he laughs.
Besides the obvious benefits when it comes to getting connected with members of the games industry, it was also just a generally good time. Being on a train with 300 people who are all excited about the same thing was great, Taylor says. Taking the trip from his passenger seat to the dining car was like walking a gauntlet of game devs. Besides the dining car, he says, there were two observation cars that tended to serve as a popular mingling spot.
"You're being distracted by these amazing views as you're going over the Rockies and down through Nevada," he says. "You see those canyons with striations, like from the stereotypical Westerns."
The brief change of scenery, in other words, was a welcome experience.
"It's nice to look up and be like, 'Oh look! There's this beautiful vista,' instead of, 'Oh look, here's Edison,'" he said, referring to the DigiPen computer lab. "No offense to Edison, but it's not really the same!"
All the games from this year's Train Jam, including Taylor's, are available for free here. Some games are intended for mature audiences only.
To learn more about attending Train Jam as a student ambassador, visit their website.
Headline image courtesy of Robin Baumgarten (@Robin_B).