While you might not be familiar with her employer by name, you can probably recognize more than a few of the pop-culture icons DigiPen graduate Nnenna Ijiomah (2013) works with on a daily basis.
From the live-action HBO series Game of Thrones to the animated cult-classic The Nightmare Before Christmas, Ijiomah dabbles in a wide range of cherished media properties — including films, cartoons, comics, video games, and more.
Specifically, she works with characters. As a 3D sculptor at Seattle-area toymaker Funko, Ijiomah creates the digital models for what go on to become collectible figures and memorabilia.
"I basically get to do fan art for a living," she says.
Typically, she says, projects begin with an approved concept design that blends the authentic appearance of the source material with the unique visual style of a Funko-branded product. For the company's trademark POP! figures, that means giving characters large blocky heads and round, beady pupils for eyes.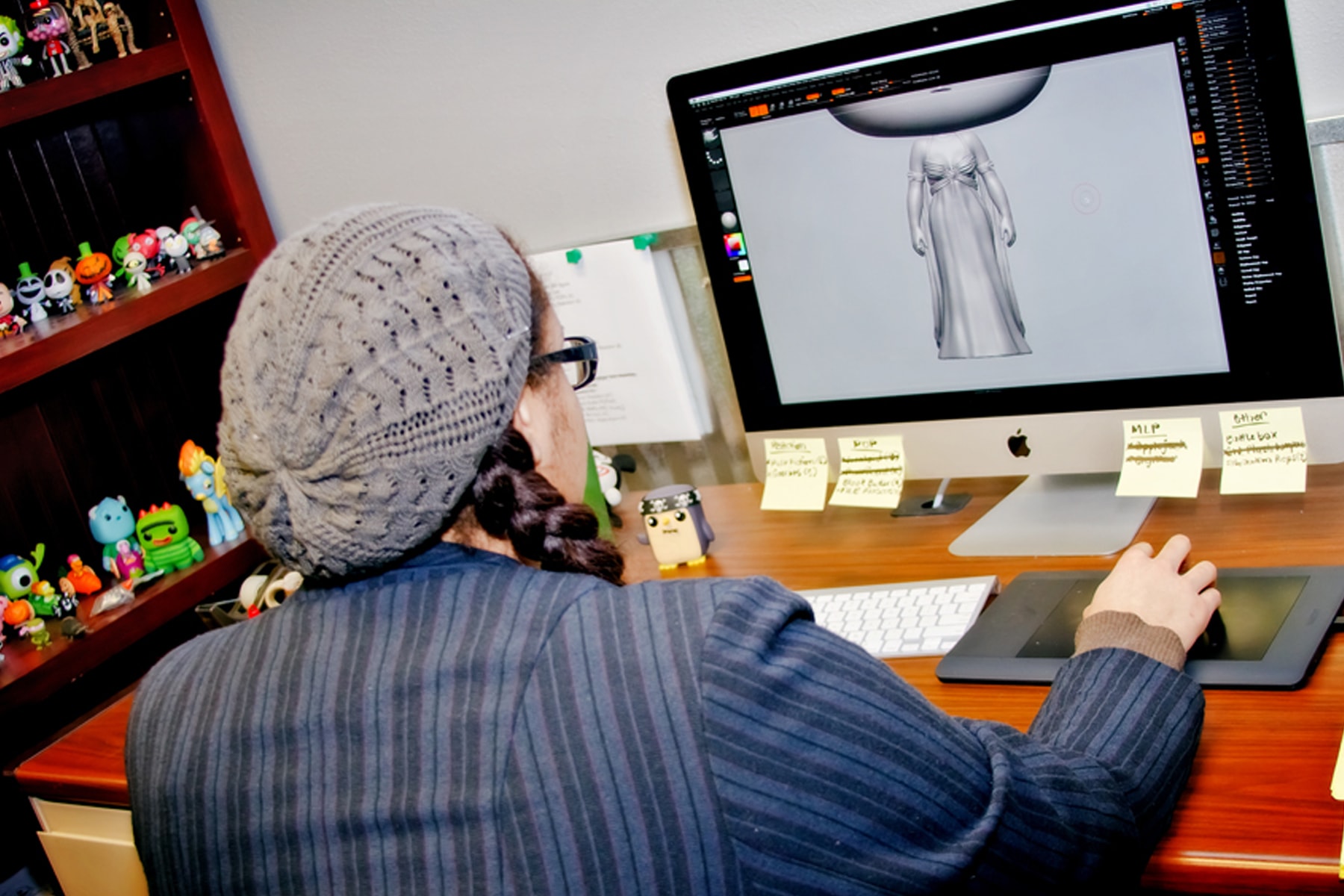 "They're pretty simplified and iconic looking," Ijiomah says.
Using the ZBrush sculpting program, Ijiomah starts with a standard virtual mannequin, then adds and subtracts to the 3D canvas until she's arrived at a digital figure that matches the concept. When the concept design isn't enough to go by, Ijiomah says she can usually find plenty of reference materials to help nail down the specific details of the character's appearance — anything from the accessories they might carry to a particular pattern in their shoes.
She also has access to an immense back catalogue of prior toys and figures that are on display throughout the Funko offices.
"Originally, before I even went to DigiPen, I knew that I wanted to make characters or props or something for films," Ijiomah says. "And so I'm kind of doing that, except it's not for films."
Julie Haehn, Funko's production manager, says it was her decision to try recruiting from the DigiPen art program when the 3D sculpting position became available last August. Months later, she couldn't be happier with the candidate they selected.
"She's brought so much more than what we expected," Haehn says. "She's always willing to jump up and get on stuff."
As part of Funko's policy, any company employee is encouraged to pitch an idea or concept for a new product — something Ijiomah has already taken advantage of.
"One day she just came in with a pile of amazing designs," Haehn says. "We were like, 'Wow! We don't have the licenses for these, but we should look at getting them!'"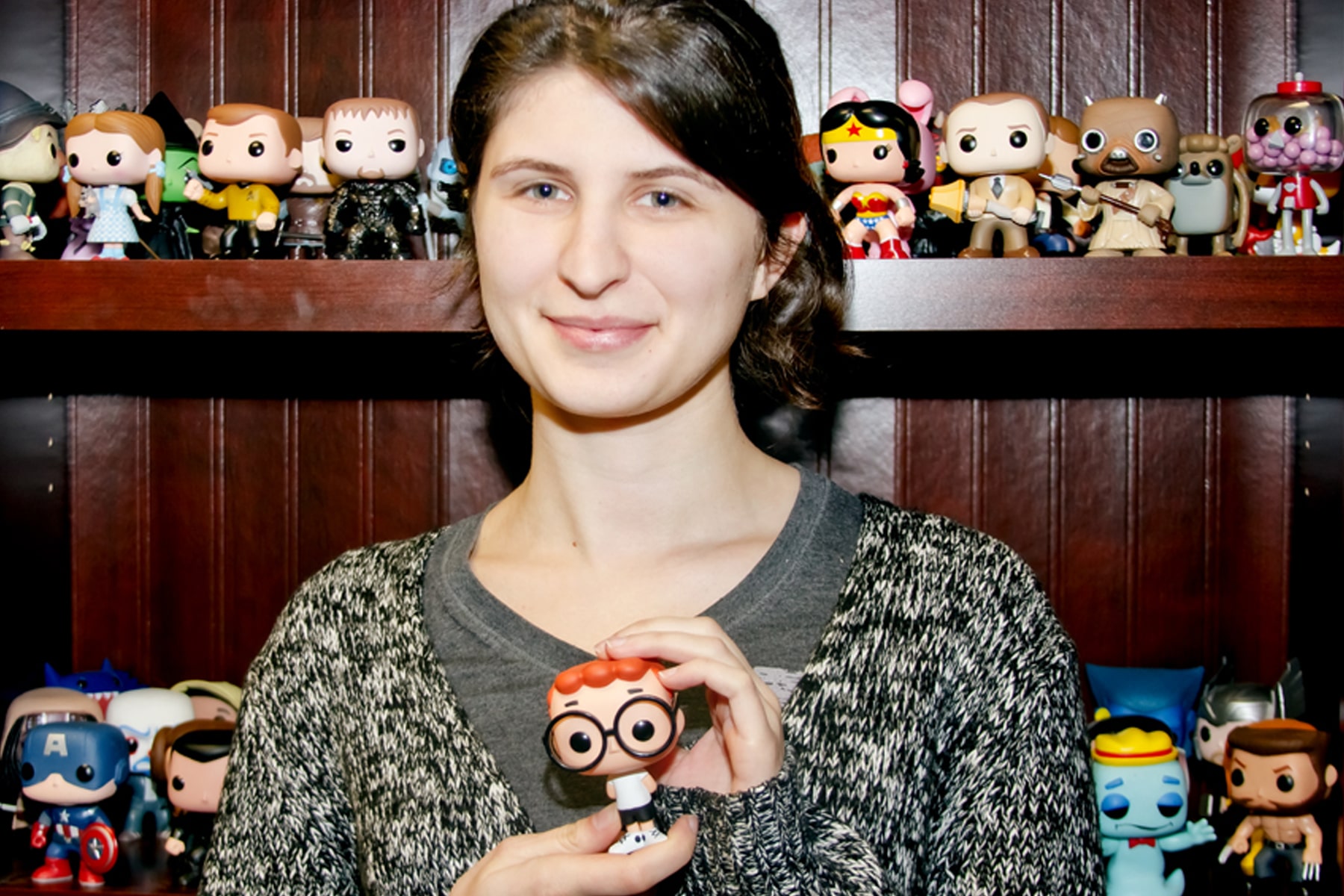 Thanks to Ijiomah's positive contributions, she says, the team soon decided to hire another sculptor. Ijiomah recommended her fellow DigiPen classmate Anna Chiknavaryan, also a 2013 graduate from the BFA in Digital Art and Animation program, who joined the Funko team in October.
"She brought Anna in, and they're both great," Haehn says.
To make something and actually hold it a few months later is really cool."
"This is great, because I love working in ZBrush," she says. "I get a lot of projects, and they change all the time. I can geek out, too, because I love the licenses that we're working on. So it's a lot of fun."
Although both graduates spend the bulk of their time at work sculpting pre-established characters, they're no strangers to creating original ideas of their own. As part of her senior year coursework at DigiPen, Chiknavaryan worked as art director for the student game Ghost Dusters, which follows the story of an old maid who works in a hotel haunted by a colorful cast of characters from the 1920s.
"I'm more likely to be interested in something if the design of the characters is compelling. I really enjoy playing with shape and silhouette and creating characters that are interesting for me to look at," Chiknavaryan says. "At DigiPen I tried to take all of the ZBrush-focused courses, as well as implement ZBrush in whatever project workflow I could. For me, my focus really worked out in the end."
Being at DigiPen taught me to really put time into something and get through it — to do it and not just think about doing it."
For her senior year, Ijiomah worked as a producer and character artist for Super Secret, an animated short about the teenage daughter of a proud, villainous father and her rebellious desire to use her superpowers for good.
Her current side project is an original comic book titled The Lion Girl, which follows the journey of a young woman born with a tail who performs in a circus but has loftier dreams for herself.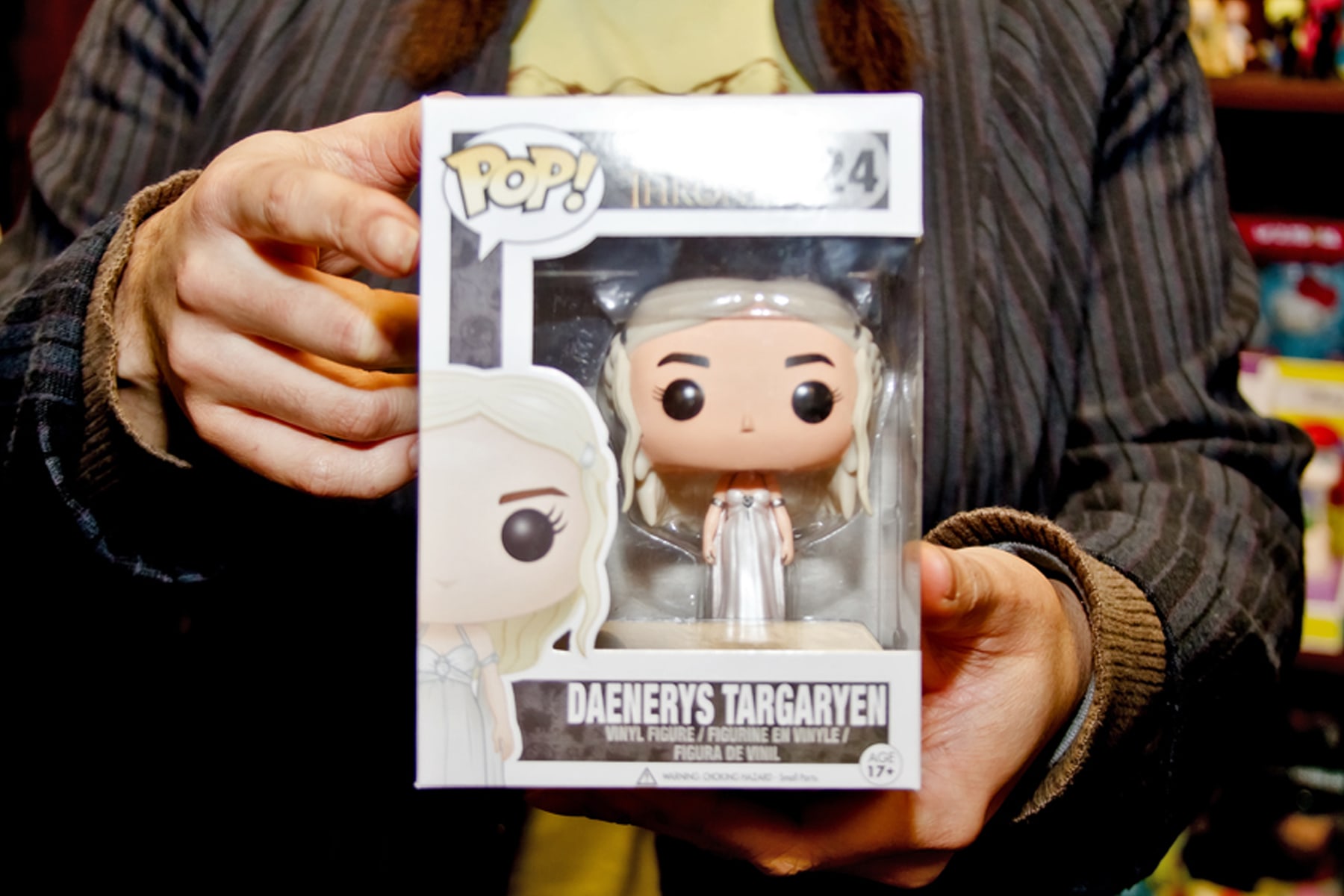 "Being at DigiPen taught me to really put time into something and get through it — to do it and not just think about doing it," Ijiomah says. "It gave me the tools to come up with an idea, to make that idea happen, and then finish it and really follow through."
While the bulk of Ijiomah's and Chiknavaryan's work at Funko has yet to be officially released or announced, many of their projects will soon be hitting store shelves — including new lines of action figures, new franchise series, and more.
For both graduates, it will be an opportunity to interact with their character art in a whole new dimension.
"I've never done 3D printing, so it was really cool to see that transition from the computer screen to a real, physical thing," Ijiomah says. "To make something and actually hold it a few months later is really cool, and it's really rewarding."