Congratulations to Tara Jaiyeola, second-year candidate in the M.F.A. in Digital Arts program and recent recipient of the 2014 McMillen Foundation art scholarship!
The annual scholarship competition recognizes outstanding young artists who "have the greatest potential for making change in the world through their profession and community contributions." Recipients receive up to $25,000 per year.
Tara, originally from Pennsylvania, worked as an elementary teacher and freelance artist prior to attending DigiPen. She earned her B.F.A. in illustration from the University of the Arts in Philadelphia.
As one of her community contributions, Tara teaches a summer children's workshop on parade puppet making.
"They're large-scale, parade-size puppets, and they're mostly built with recyclable materials like newspaper, cardboard, lots of paper mache. And the ones I build are between seven and 14 feet tall," Tara says.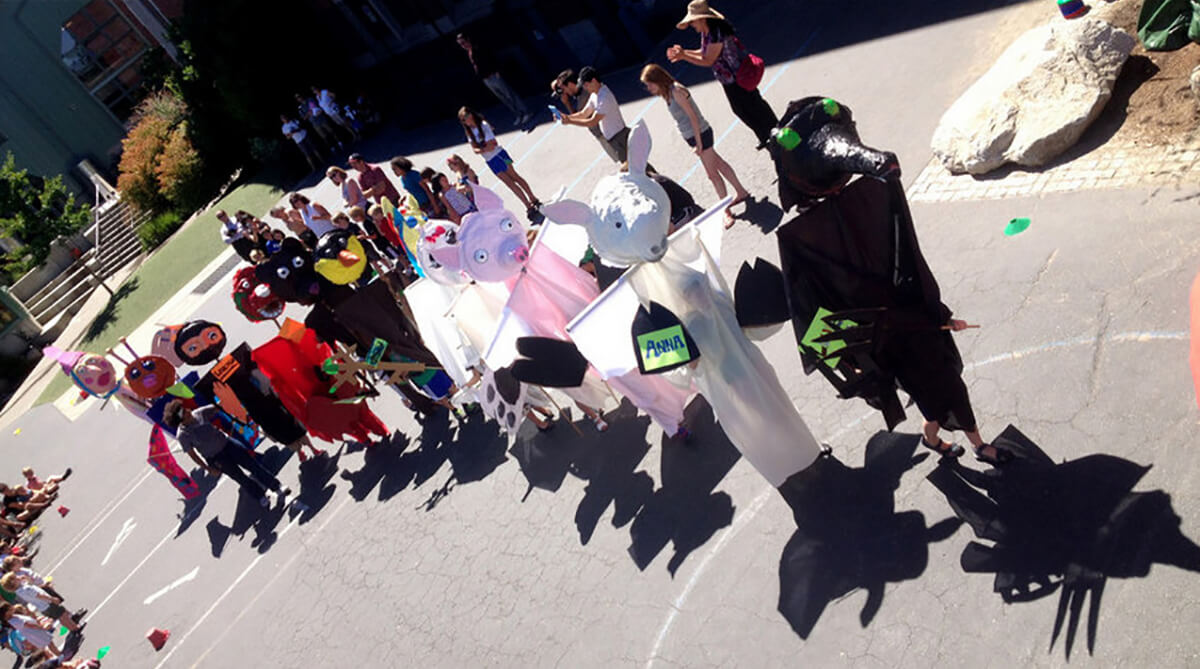 Tara first discovered the unusual craft during her studies in Philadelphia, where she helped build puppets for local community groups. She enjoyed the practice so much, she says, that when she moved to the Northwest in 2010 she decided to continue teaching the subject as a summer workshop for elementary and middle-school students.
Students start off by drawing a 2D sketch (common sources of inspiration include Muppets, dinosaurs, and farm animals, among other things) as the basis for their full-scale 3D puppet, and each workshop ends with a miniature parade for family and friends.
"It's amazing to see a 6-year-old in a 10-foot-tall puppet," Tara says.
While her background is mostly in the traditional arts, Tara says she's interested in building up her technical skillset by taking classes in character rigging, scripting, and other topics.
"A technical artist, to me, is a person who's a liaison between the artists and the programmers," Tara says. "It's being able to be fluent in both languages, which is not easy but I think it's an important role."