Models of medieval axes, nimble ninjas, and rusted factory scaffolding rotate and zoom on dozens of computer screens. In one corner, legions of keyboards clack as torrents of code flow down vertical monitors. Professors roam the space, stopping to examine each pocket of activity around the room. "I think you need to consider the ribs more, the shoulders too," one instructor tells a student, leaning in to evaluate the burly samurai onscreen. "Muscle guys also tend to have a very substantial neck — I'm not seeing that here. I want to see another two iterations of this and an animation test." The student, nodding, assures the professor they will make those adjustments in ZBrush and Marvelous Designer.
It's Friday in the Edison and Tesla production labs, the designated lab day for DigiPen's sophomore, junior, and senior project classes. As usual, the vast, computer-filled labs are abuzz with 40-plus multidisciplinary game, film, and project teams buckling down and getting to work. While that feeling of palpable energy and bustling "lab life" can be felt throughout the semester, the particular color of that energy varies wildly depending on where you are and what week it is.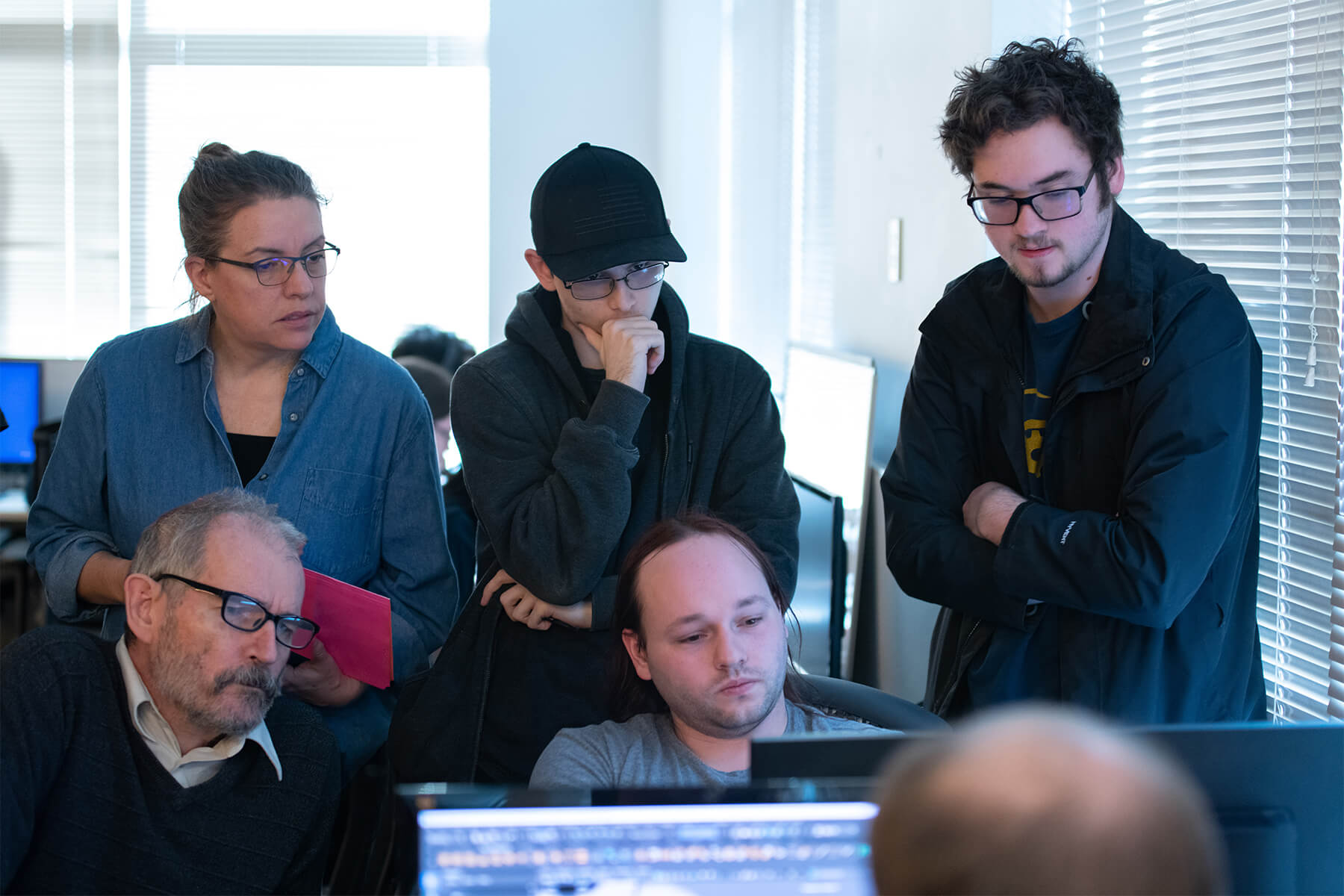 "It really depends on the team," BFA in Digital Art and Animation student Sabrina Martinez says in the midst of remaking assets for her team's "underwater garden simulator" game, Mu and the Little Reef. "Our team is usually pretty chill. We usually just crack jokes, lots of laughing. It's a really nice environment to work in! Other teams though," Martinez laughs. "I'll hear shouting across the way."
As Digital Art Department Chair Alain Schneuwly explains, that particular energetic dichotomy is part of a regular trend he and his fellow faculty who oversee project classes observe throughout the year. DigiPen's year-long project classes feature six milestones, three per semester, by which certain criteria must be met on the fifth, ninth, and 14th weeks.
"There is a pattern we see," Schneuwly says. "Right before a milestone there's a huge spike in work. Right after, it drops. It spikes because so much energy is put into a milestone, and the week after, there is a sigh of relief, and everyone relaxes a bit. It makes sense, because students spend hours and hours on these projects."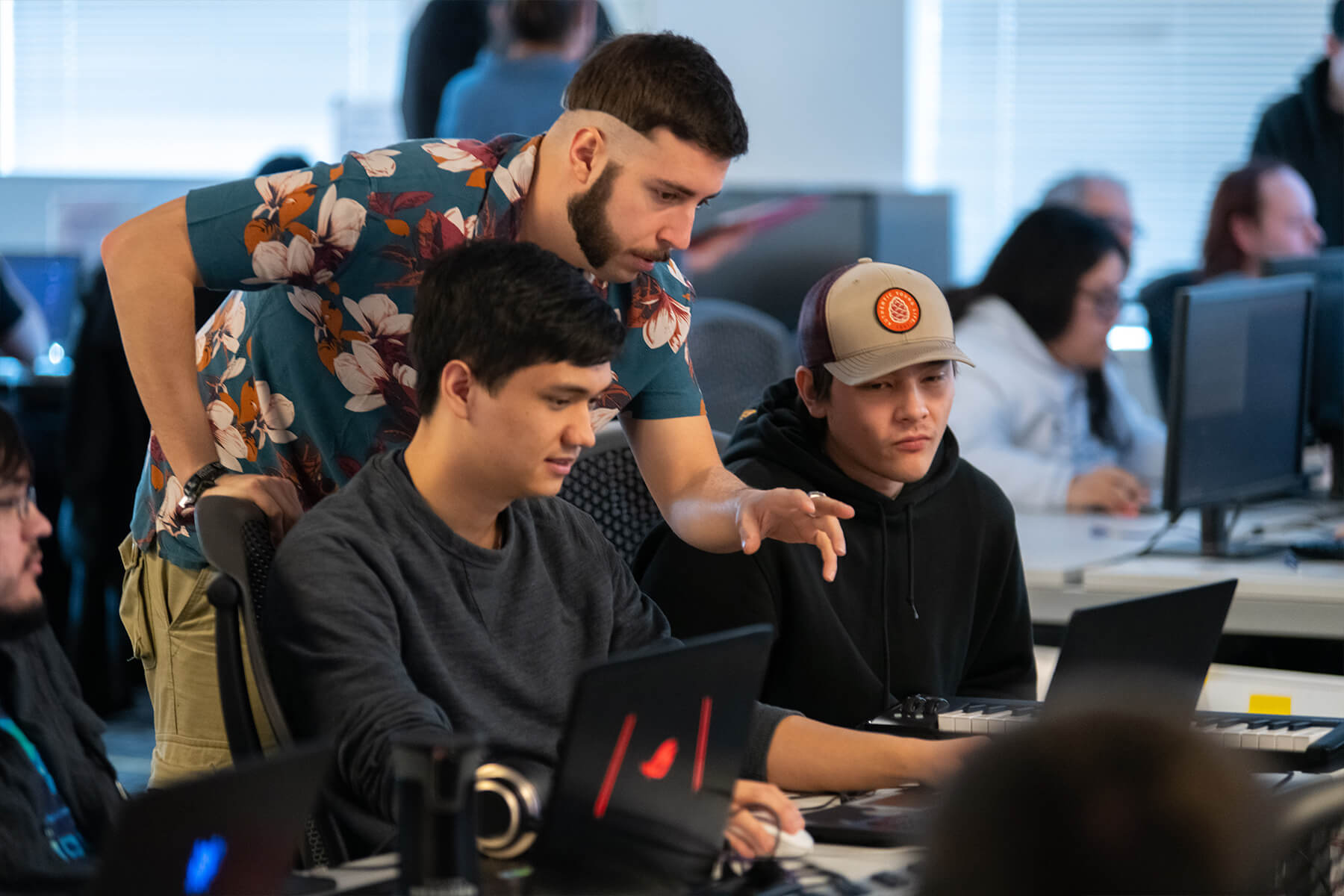 During each milestone, professors from various departments give students a "pre-grade" on their projects. However, those pre-grades don't stick and aren't recorded — they're intended merely as an honest guide. "The idea is to be as indicative as possible so they have a real idea of where they're at," Schneuwly says. "And because the grade doesn't stick, that means we can be very blunt. We tell them, 'This is what you need to do, and x, y, and z is what you need to improve.' We are very upfront, and that's to help them succeed as much as possible."
Sometimes, the feedback is minimal, or a few simple words of encouragement.
"This year the feedback has been really positive. The professors are really happy with where we're going with our project," BS in Computer Science in Real-Time Interactive Simulation student Levi Sklaroff says of his team's Halo Forge-inspired game, Turbo Engine. "Our project is looking very nice — our graphics programmers are awesome."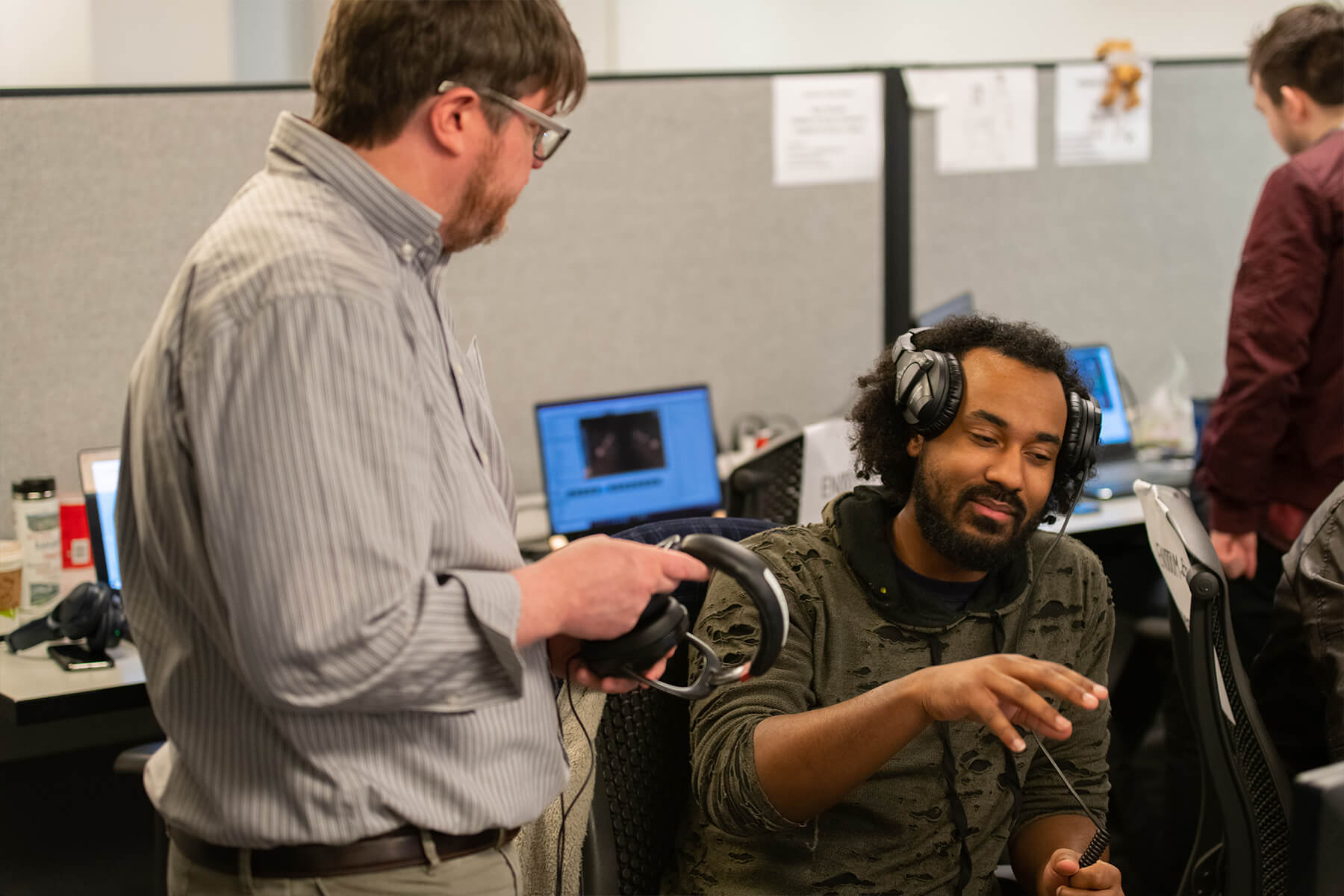 Other times, the feedback can drastically alter the course of your project.
"Just a few weeks ago, we were getting feedback on milestone five and the professor was like, 'Your game is too big. You have to make it smaller,'" says BA in Game Design student PJ Rivas of his team's untitled third-person action game. Milestone five, Rivas explains, is the point by which students are expected to have all planned features and unpolished content in the game. "It was funny because behind the scenes, what that professor didn't see is that we'd been like 'Cut, cut, cut, cut!' to make sure we met this milestone. We finally got to a state where we thought we were safe and could meet the milestone, and the professor says, 'Not enough. You need to cut another room. If you don't, your environment artist is going to die.'"
While cutting that room ("basically 25 percent of our game," he says) was painful for Rivas and his team, he admits it was the right thing to do. "Now our environment artist's work load is much more reasonable, and we spent last week making sure the game flows well. We're really happy now, and we've hit our stride again," he says. Now that his team is out of the woods on that milestone, Rivas says he's focusing on less stressful elements of the development process, like making sure the archer hero's bow feels good to draw back when shooting demons in an abandoned cathedral. "It's going very well!" he says.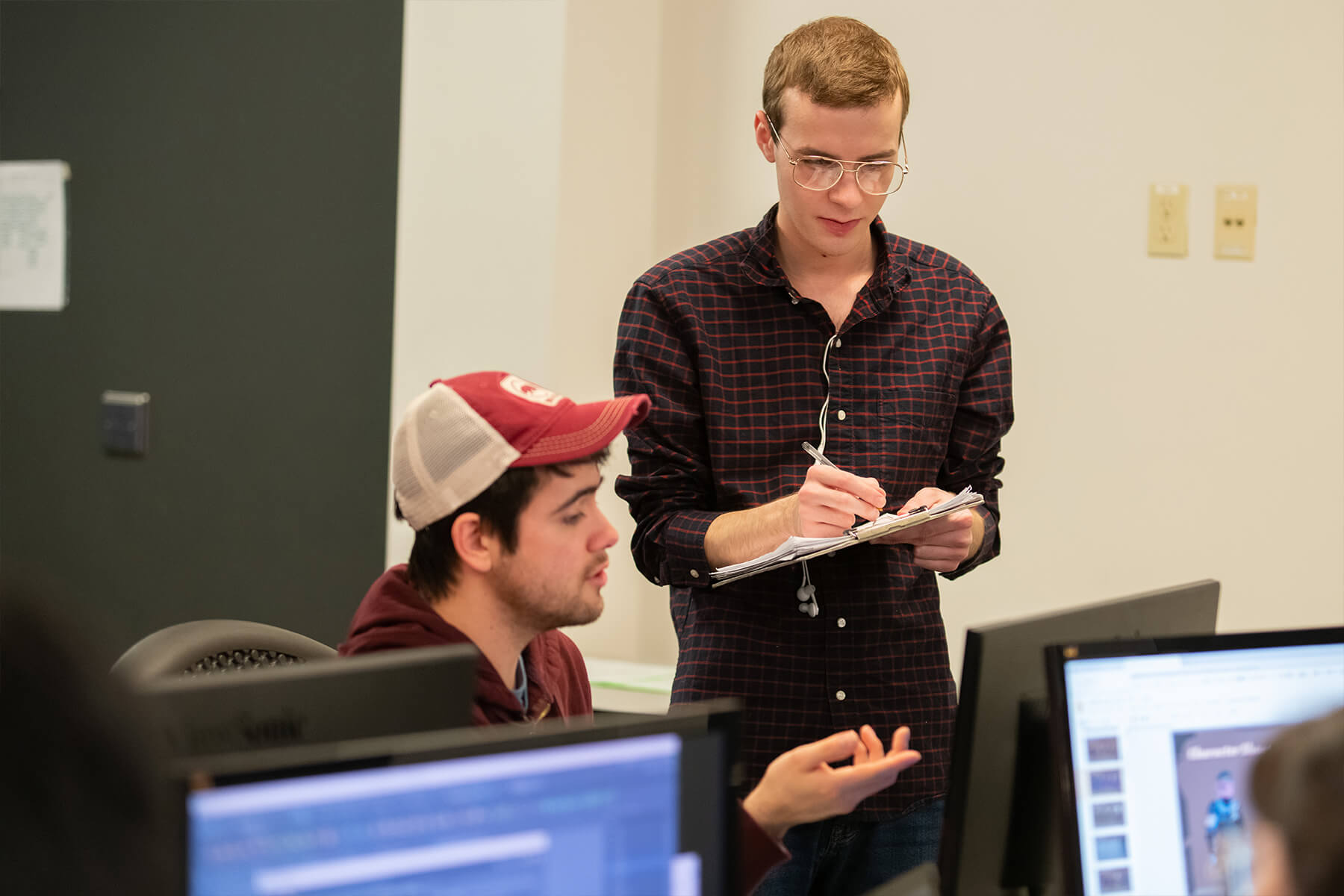 While every student game project goes through its own journey of ups and downs, at the end of the day, students and faculty say the end result is always rewarding.
"Obviously you have to get a product out, but you get to decide what that product is," Sklaroff says as he moves through a checkered, in-progress game environment on his laptop. "It can be stressful, but it's also so much fun to make what you want to make. You have no restrictions really."