When DigiPen was founded in 1988, the video game industry was still in its infancy. As the first school of its kind to offer a degree in video game development, it was inevitable that early graduates from this unique place would go on to shape the burgeoning field in a major way, helping to create what are considered today to be classics of the medium. In honor of DigiPen's 30th anniversary, we reached out to a number of legacy alumni who did just that – inviting them to revisit their DigiPen days and the exciting, industry-changing careers that followed.
Duncan Shields enrolled in DigiPen Vancouver's 3D computer animation program in 1997. A few years after graduating in 1999, he went to Scotland, where he started a fruitful 11-year run at Rockstar Games. During his early stint at Rockstar North and subsequent years at Rockstar Vancouver, he would contribute his animation talents to an expansive list of classic titles, including Grand Theft Auto III, Grand Theft Auto: Vice City, Grand Theft Auto: San Andreas, Grand Theft Auto IV, Manhunt, Bully, L.A. Noir, Red Dead Redemption, Max Payne 3 and more. Post-Rockstar, he brought his animation expertise to Electronic Arts' immensely popular FIFA series, as well as the zombie-filled Dead Rising 4 and the modern-day update to the classic fighter, Mortal Kombat X.
We caught up with Shields to talk DigiPen, Rockstar, and beyond.
What initially motivated you to go to DigiPen?
In the late '90s, I knew that I was interested in computer animation, but at the time, user-friendly applications weren't known to me. As far as I knew, it was all proprietary software developed in secret with lots of bugs and obscene rendering times behind locked doors somewhere down in Silicon Valley. But my Mom worked at a bank at the time and she'd just opened a mortgage for a computer animator. I stopped by his place and he showed me 3DS Max. He made a flat, two-dimensional plane, applied some noise to the vertices, and — Pow! — a primitive mountain range appeared. Then he drew a spline through some of the peaks, created a camera, and used a "follow path" constraint to make the camera follow the spline. When we looked through the camera, we were flying between the peaks of the mountain range. It was a revelation. It was like the winds of destiny were coming out of the screen and blowing my hair back. Even I could use this software.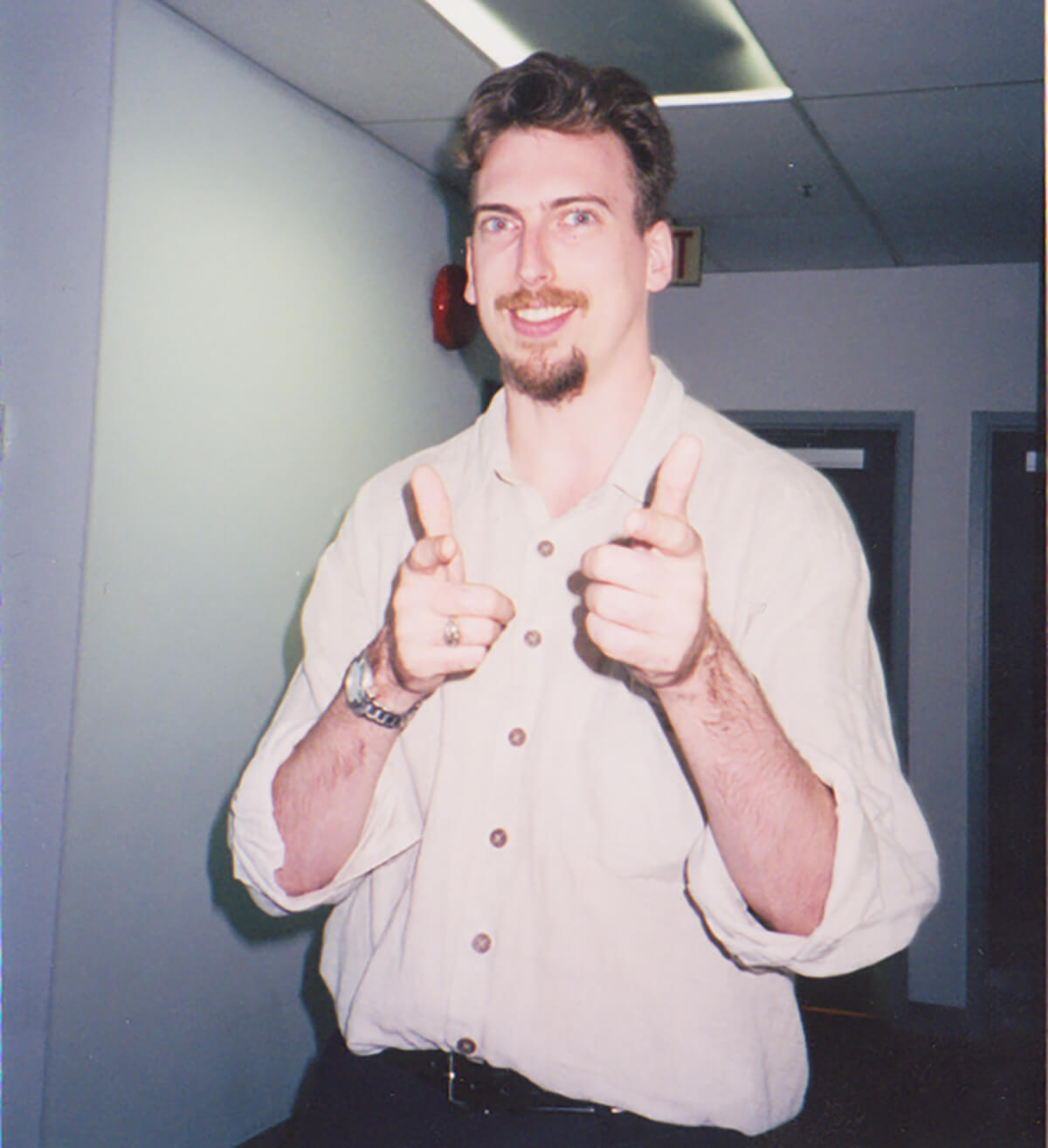 I looked up computer animation schools in Vancouver. At the time, I think it was just a few courses at Vancouver Film School and DigiPen. I went to DigiPen and had a tour to see what the place was like. Not to sound too "out there" but I had the strongest déjà vu I've ever had in my life while I was touring the campus. I don't know if that was a sign but I took it as one. I applied to DigiPen and ended up enrolling.
What was your DigiPen experience like?
I took a two-year course at DigiPen Vancouver and I stayed there the entire time. What I was told was that out of nearly a thousand applicants, they chose around 30 of us — some with great computer skills and some that leaned more to the artistic side. I was on the artistic side. We all really learned from each other. The onsite staff and instructors were very kind and knowledgeable. The professional animators that came in after their animation day jobs to give evening classes were fascinating and gave us a lot of straight talk about real-world expectations, bringing us all down to earth. The experience was grueling, too. Lots of weekends and late nights. But that really prepared me for the realities of the workplaces.
We had life drawing, storyboarding, story writing and development, modeling, rendering, animating, group projects, projects in several software packages, and lots of other courses. We had lot of fun getting to know each other over that time.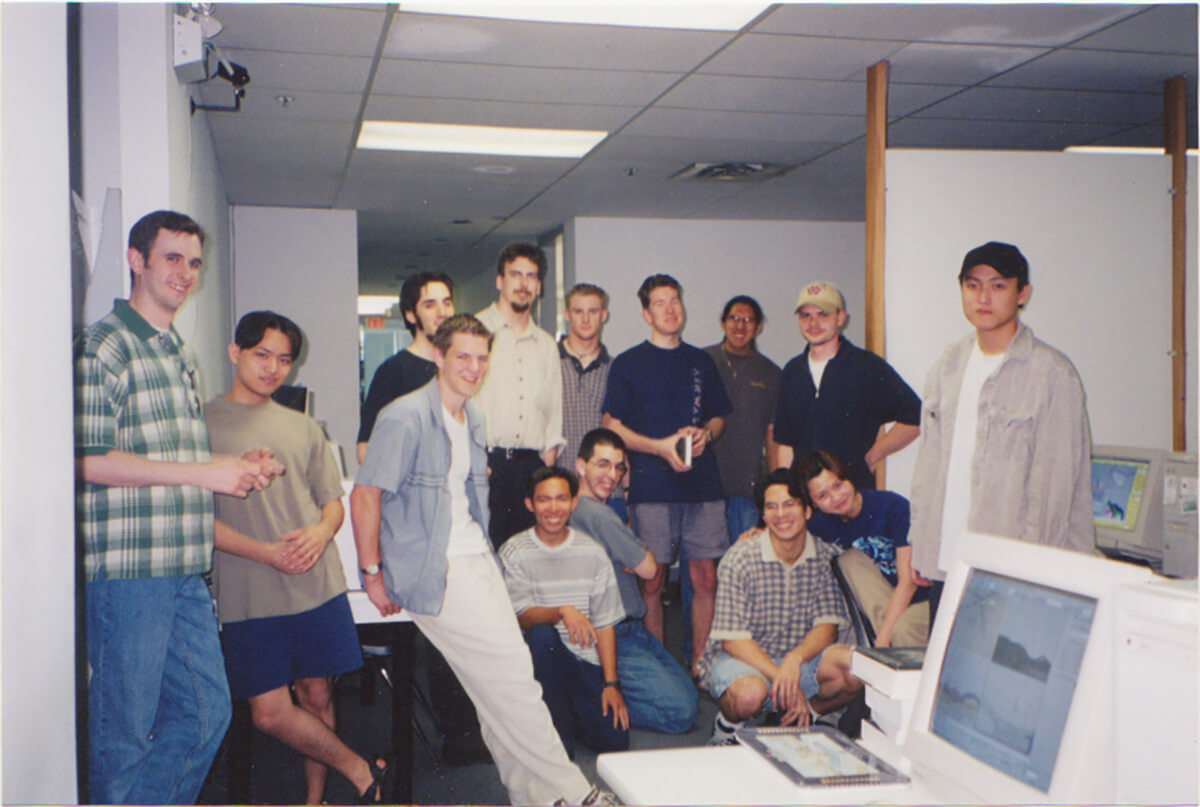 What is the most tangible skill you learned at DigiPen that you still use on a day-to-day basis?
The mock interviews we had near graduation really stuck with me and they really helped me in interviews over the years. The long hours at school helped prepare me for my long hours in the computer games industry. And the real talk of the visiting people that were actually working in the industry gave me clear expectations in terms of salary and advancement.
Can you walk us through your initial journey from graduating DigiPen to working at Rockstar Games a few years later?
After graduating from DigiPen, I bought a one-way ticket to Edinburgh, Scotland. My Dad grew up in Glasgow, and I had a friend in Edinburgh that I could move in with. I felt a little smothered by Vancouver at the time, and I wanted to visit my roots and see a bit of the world. I ended up getting a job with a company called Creative Edge in Edinburgh. They were a small company doing top-down RPGs. I animated insects, magic-using lizards, and cyborg marines. It was great. When they downsized after two years, I applied to a television studio and a games studio, and it was Rockstar [North] who hired me. This is just after Grand Theft Auto III had been released [for PlayStation 2] and Manhunt was still in production. Who knows what would have happened if I'd ended up in TV?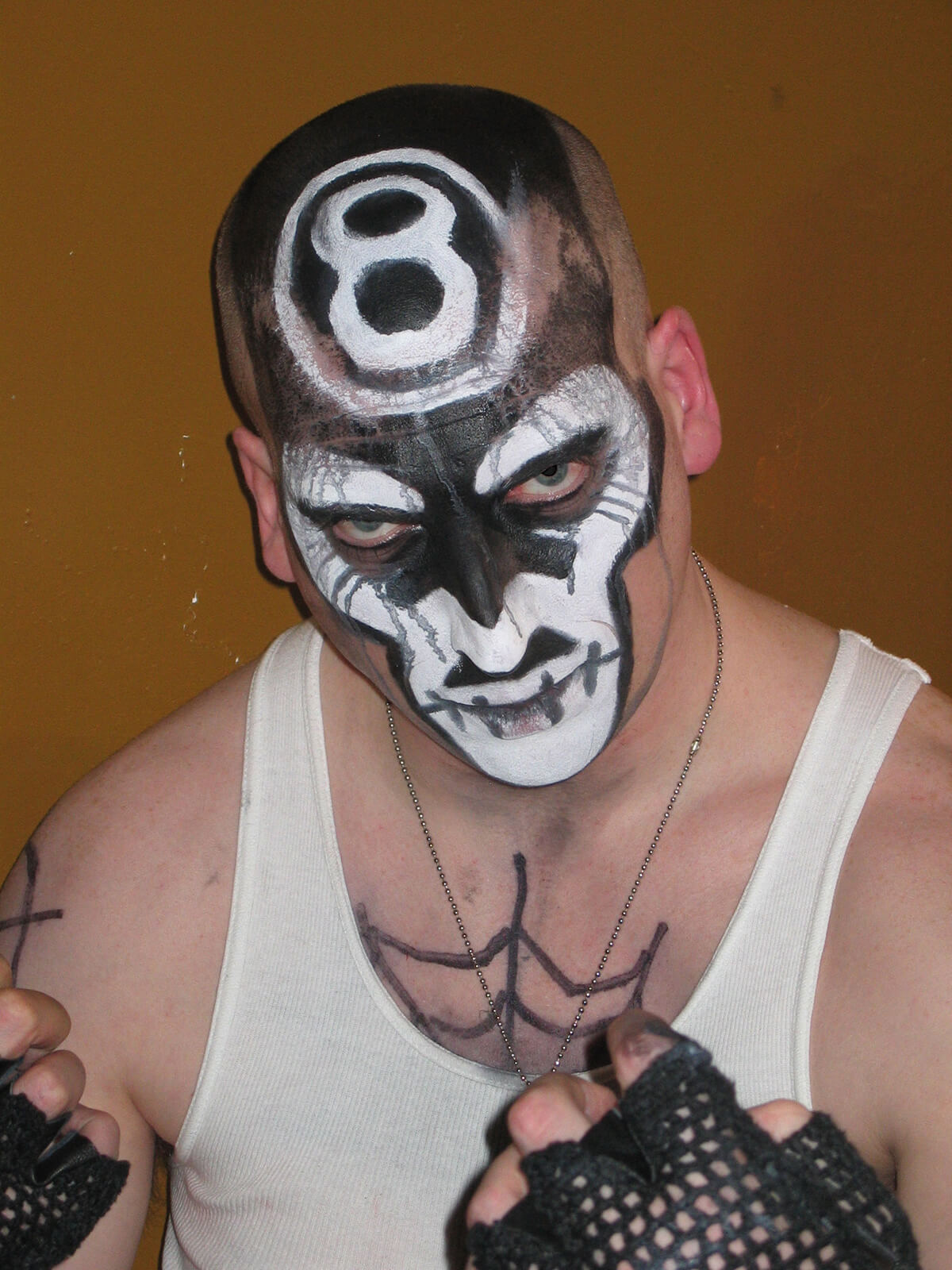 What were your first few years at Rockstar like? Did that experience change once you transferred from Rockstar North back to Vancouver?
The Rockstar North experience was pretty amazing. When I started there, we were in a somewhat run-down brick building at the bottom of Leith. That area was the inspiration for Trainspotting. After Vice City and Manhunt shipped, we moved up to the top of Leith into a much nicer and larger office building. It was there that we created San Andreas. I feel like I was part of a very privileged window of their rise to being the dominant powerhouse they've become.
Rockstar Vancouver was a much tougher experience than my time at Rockstar North. My father had just been diagnosed with terminal cancer back in Vancouver. Rockstar had bought Barking Dog Studios in Vancouver and changed it to Rockstar Vancouver, so I was lucky that I was able to transfer back to Vancouver for my Dad's final days. We managed to get Bully (a wonderful game) out the door with considerable difficulty, moved to a different office, and focused on developing Max Payne 3 for the next handful of years. I went down to San Diego at some point to help complete Red Dead Redemption as well as help oversee outsourced animation on L.A. Noire. At this time, Rockstar was trying to share more resources and become more of an agile family of studios rather than a series of closed silo projects with proprietary, un-shareable resources. It was a rough road and called for a lot of sudden swerves and changes.
What was it like working as an animator on all of those Grand Theft Auto games?
On Vice City, I was part of an animation team of four people, and we did Vice City in nine months! You can't even imagine the hours we put in to make that happen. I didn't really get how special the project was or if the hours were extreme. Having not much previous experience, I just thought that was how games were always made. At the time, '80s nostalgia was starting to wane, so I wasn't sure how well the game would do — but it exploded. Sam and Dan Houser always seem to know what's going to be big.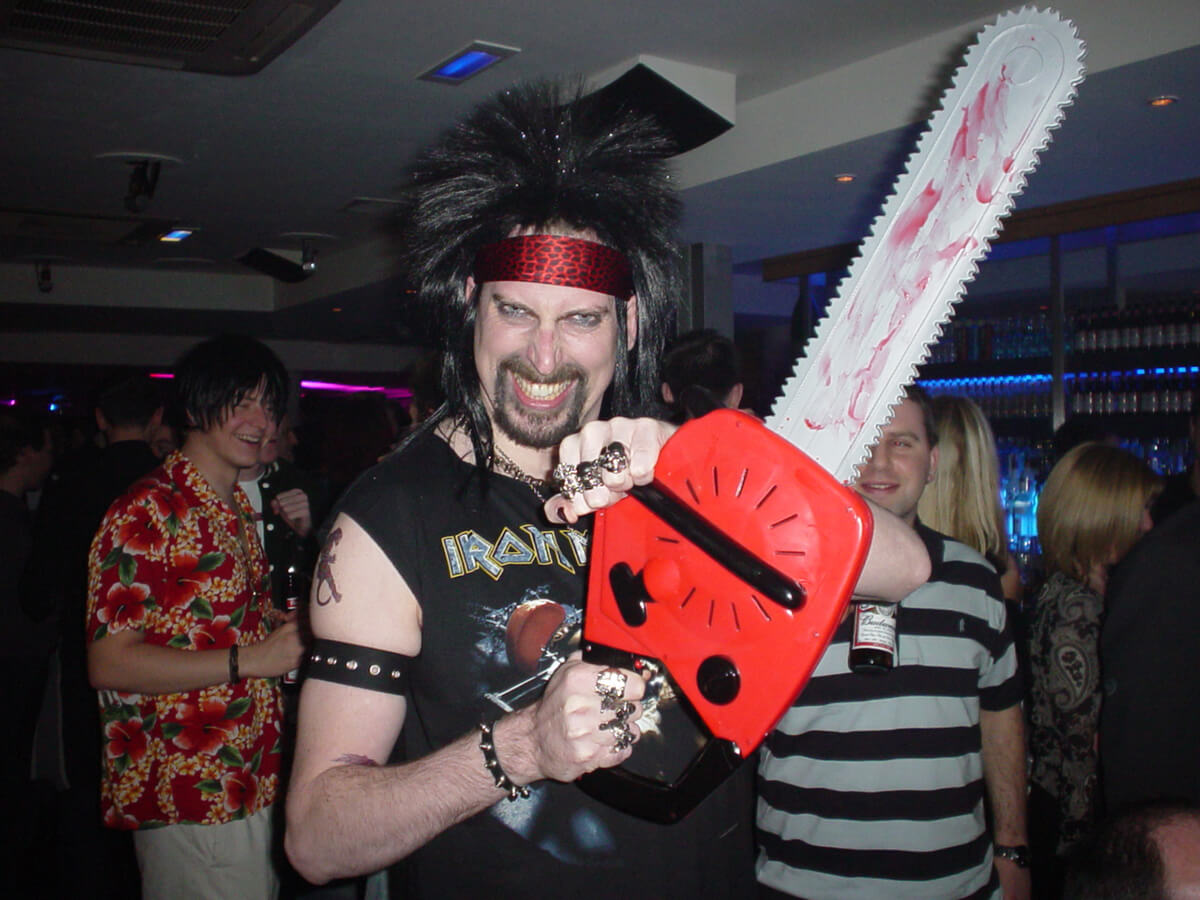 After Vice City shipped, the lead animator Alex Horton was drafted to be lead animator for all of Rockstar in New York. That put me into the position of lead cutscene animator for San Andreas. It was an entirely different experience from Vice City, because we were trying to create three separate cities (Los Santos, San Fierro, and Las Venturas) with woods and missions in between them. It was a miracle we got it all to fit on one disk. Being in charge of a team came with the regular challenges of management, but I was lucky to have amazing animators with me.
In Vancouver, as I mentioned, the situation became more fluid and elastic. I helped oversee a mocap shoot in New York, went down to Carlsbad to help with Red Dead, remotely worked on Grand Theft Auto IV and its two spinoffs, did cutscene and in-game animations for Max Payne, and helped supervise parts of L.A. Noire. It was quite the variety of jobs.
What are some of the most memorable experiences from your 11 years at Rockstar?
It was always the people. One example is Leslie Benzies. He was the producer on San Andreas and development director on Vice City, and I'd follow that man into a burning house without question. He was the best boss I've ever had and professionally he's my blueprint for what a producer should be. In Scotland, the release parties were epic, the trips to the pub with the team were great, and the laughs were huge. I met a lot of friends that I'm still in touch with. There was a real sense of family connection, spending that much time in the trenches working on such high-quality projects.
Can you tell me a bit about going from these open-world action games at Rockstar to trying to replicate realistic soccer player movements on FIFA games at EA?
In terms of the cutscene work, the differences weren't super huge. In terms of gameplay, EA has some great proprietary in-house gameplay animation software that I had to learn. But in either case, it sure was nice to be animating soccer players kicking a ball around instead of criminals shooting each other in the face in slow motion. That was a wonderful change of pace. At EA, I was rarely on the mocap floor for the actual shoot, but I sometimes got to meet some local professional soccer players here and there.
You've also worked on Mortal Kombat X and Dead Rising 4. How did the experience of creating over-the-top and exaggerated animations on those kinds of games compare to working on games that were more realism-based?
The exaggeration needed on a title like Mortal Kombat X was very fun to animate. The stunt people who did the mocap needed to miss each other and play it safe during the stunts, so it was up to us to really push the impacts of the many punches, kicks, character-specific distance moves, and fatalities. I remember playing the original Mortal Kombat titles in arcades back in the '90s, so it was a thrill to be able to get to actually animate those characters — plus the cool new ones that have been added since then. That whole NetherRealm universe is so exaggerated and fantasy-based. It was a very welcome change from the realism of FIFA and the Rockstar titles.
Dead Rising 4 was somewhat similar to a Grand Theft Auto title because of the humor and the use of cars and weapons to cause carnage, but it was slightly more exaggerated because of zombies. I mostly did facial animation on that title. We hand-keyed all the faces instead of capturing them, so that was a real treat.
Finally, what advice do you have for students hoping to jump into the game industry today?
My advice would be to aim to become a "technical animator." That's an animator who also knows the ins and outs of exporting, rigging, and some programming so that they can help bridge the knowledge gap between artists and coders. They're like gold dust at the moment and they make good money. There are lots of artists out there and a lot of good programmers and IT people, but those hybrid technical-animator types are very valuable.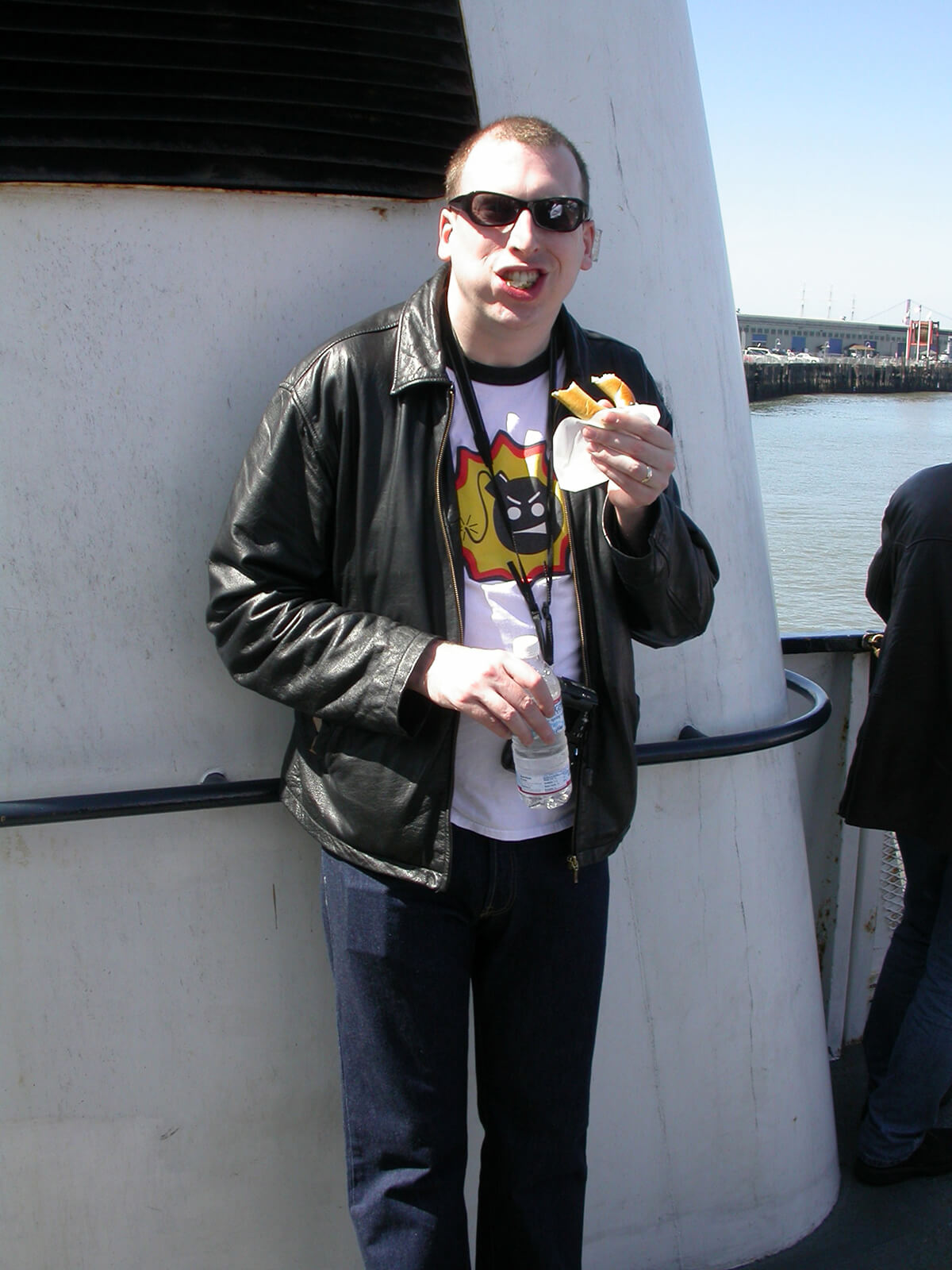 Don't overdo it. Know your limits. I'm happy to see that companies I've worked for such as EA, Capcom, and Waterproof really take a work-life balance into account. At Rockstar North back in the mid-2000s, I used to brag about my 80- or 90-hour work weeks and hit up the pub after work until closing time with co-workers several nights of the week. That was super fun as a young man in Scotland working on one of the most popular games of all time with people I loved. But as you get older and have a family, that kind of life isn't tenable or healthy. I'd say to keep an eye out for companies that offer that work-life balance. A lot of the leaders in the industry are older now and realize the value of it. If you're working with people you don't click with or you're working on a project that doesn't really grab you, staying until midnight every night and working weekends can really grind you down, especially if it's an unpaid overtime situation. It's what you do outside of work that is your actual life. Be careful what you sacrifice in the industry. Do research on the companies and ask about that balance in your interviews before you say yes to a job offer.
Also, don't expect to make a huge salary on your first job out of school. It's hard work like any other career — welding, carpentry, whatever. You start small and work your way up. I've heard that the best way to raise your salary is to go from company to company rather than work your way up inside one company, but I think that differs from place to place. But do keep that in mind.
Lastly, get out of your chair and move around once every hour or two and try to cycle to work or have some sort of exercise program. Sitting in a chair all day is awful for your physique, inside and out. We're not designed to be sedentary like that. It'll take years off your life. Make sure to take care of your body.