The student-made short film Ming has been announced as an official selection for the 2019 Seattle International Film Festival (SIFF). This marks the fifth DigiPen student film to be screened at SIFF since 2014.
Ming was created as a 2018 senior film project by DigiPen graduates Maria Becerra, Nelida Sainz Garcia, Grace Howard, Brenna Johnson, Cody Maki, and Phoenix Sokolan from the BFA in Digital Art and Animation program, with music and sound by student Brooke Robertson from the BA in Music and Sound Design program.
The film will be screening as a part of "The Family Picture Show" on May 25. For now, you can check out the short teaser trailer below.
The film tells the story of Ming, a young and timid monk in training who must overcome her fear of bringing light to a dark and foreboding temple. Ming has already been selected for six other film festivals, screening particularly well among younger audiences.
"Our story was aiming to talk about anxiety and how much of a block it can be for us," Sokolan, the film's producer and lead environment artist, says. "The whole team could relate to a time where we had a task that seemed impossible until we took a moment to breathe and center ourselves."
The film, she says, was a tremendous learning experience for everyone involved, with team members applying new techniques for a DigiPen student film, such as physically-based rendering and working with RenderMan, a 3D rendering software program created by Pixar Animation Studios.
"We're elated to hear that we got into SIFF! I will definitely be there for the screening, and hopefully most of the team will be able to make it as well," Sokolan says. "As the producer of our team, I'm just so proud that we got everything done and that people are enjoying our film! We had a lot of struggles with deadlines and communications, but we came through and made something wonderful."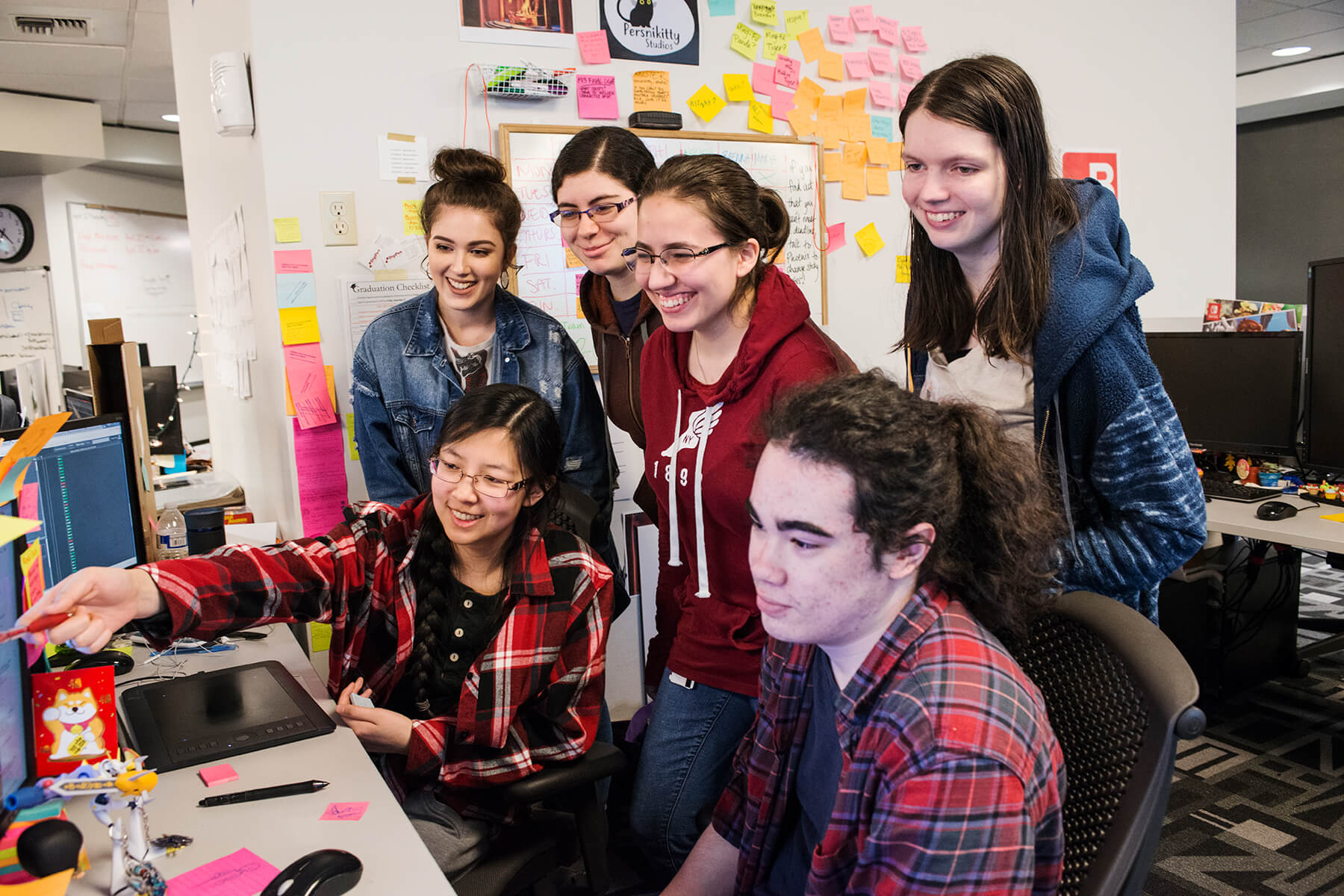 SIFF is one of the largest film festivals in the United States, attracting close to 140,000 attendees each year, according to the festival website. Film screenings of official SIFF selections are held at a number of select venues throughout the Seattle area over a 25-day period. This year's festival runs from May 16 – June 19.
Be sure to check the SIFF website for more details on where and when to watch Ming later this month.