As a sophomore student in DigiPen's Computer Science in Real-Time Interactive Simulation program, Jon Sourbeer already has a lot on his plate with studies and projects. Add to that the three-part sci-fi book series he's written and his editorial work for the Wall Street Journal and it's clear that Sourbeer employs a diverse range of talents.
Sourbeer has been writing since he was a child, but his passion for the craft really began before DigiPen, he says, while he was pursuing a degree in physics at the University of Florida.
"I was at school at UF, and I started doing a newsletter every week," he explains. "I'm the oldest on my dad's side of the family, and they were all kind of curious to see how school had changed and hear my stories. So I started doing a newsletter just for the family. They really loved it, and a lot of them said, 'You know, you're really good at writing. You should do some more writing.' I started looking at doing more sci-fi, because that's my favorite genre, and it kind of blew up from there."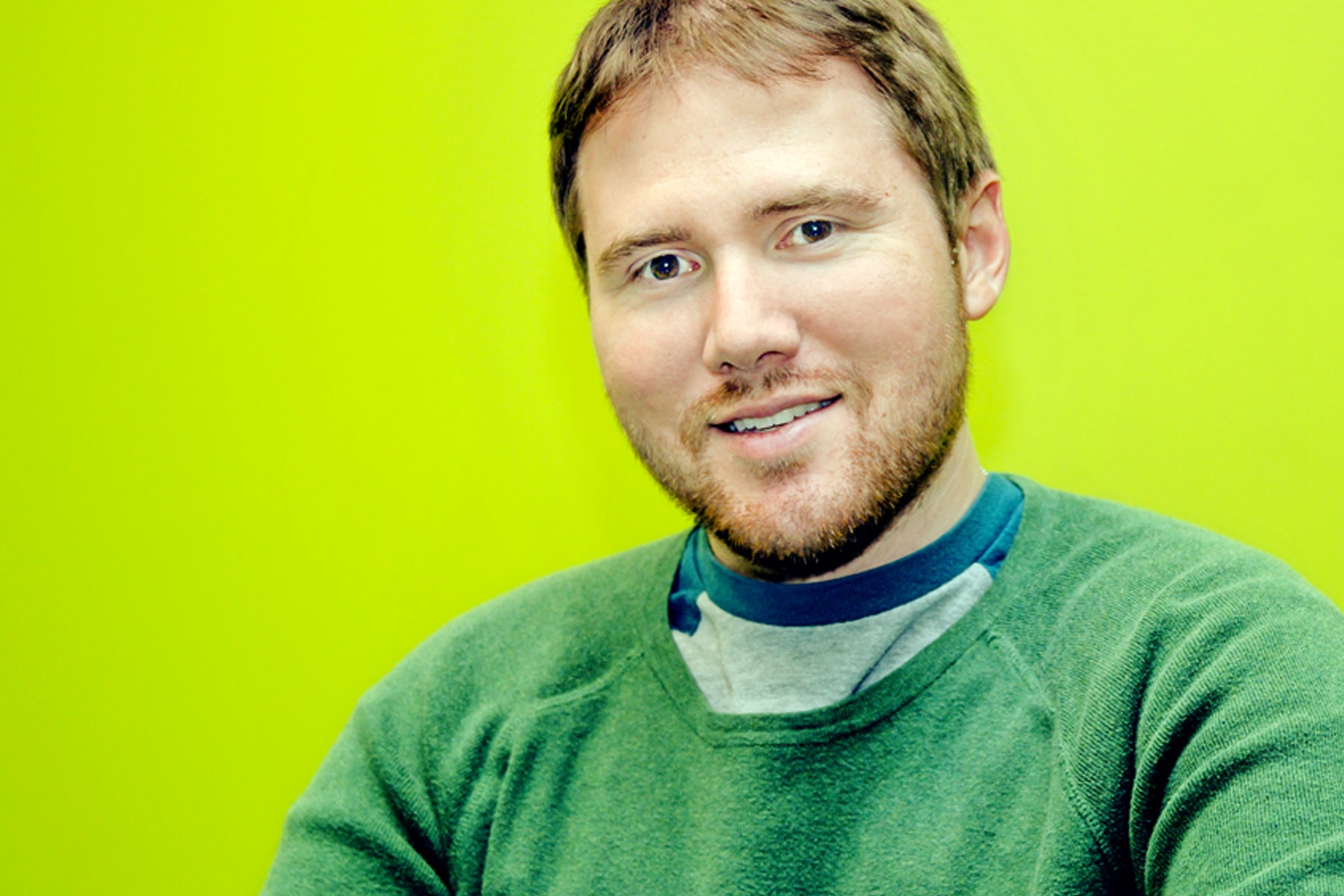 After his initial spark of inspiration, one of Sourbeer's first writing pursuits was writing a novel called The Phoenix Fallacy. "When I started writing [The Phoenix Fallacy], it was not intended to be a trilogy," he says. "It was intended to be just a sci-fi book. I ended up writing a whole slew of it, and it ended up being 850 pages." As he examined his work and edited it down, Sourbeer realized that the story naturally fell into three parts, and so he decided to split it into a series.
The Phoenix Fallacy follows the story of Janus, a young man who is forced into the life of a mercenary by the despotic Cerberus Security, one of the half-dozen corporations that control a futuristic Earth. As he trains alongside fellow cadets and becomes an integral member of their squad, Janus finds that there's more to the mercenary life than he first anticipated, and he and his crew become ensnared in a plot that may well determine the fate of the planet.
So far, Sourbeer has released two of the three books in The Phoenix Fallacy through Amazon's Kindle Direct Publishing program. He decided to self-publish his works digitally, rather than go through a third-party agent or publisher, because it would allow him to make a less expensive book available to a wider audience. It also just seemed to make more sense for the kind of book he was writing.
It's odd to me in this day and age a sci-fi book would be published in paper before it'd be digital."
"After exploring all my options … I felt that, I love paper books, honestly, but I should really try to make [The Phoenix Fallacy] available digitally," Sourbeer explains. "It's odd to me in this day and age a sci-fi book would be published in paper before it'd be digital.
"I've actually really liked the [self-publishing] process," he continues. "In hindsight, I've reached more people than I probably would have with any number of paper copies."
After finishing his B.S. in Physics at UF, Sourbeer continued his studies and earned a Master of Business Administration degree. He worked as a financial analyst in Florida's laboratory sector for five years before deciding once again to pursue something new, this time by enrolling at DigiPen.
"I'd actually thought about going to DigiPen when I was first considering going to college," Sourbeer says, and after pursuing physics and business for the better part of a decade, he decided it was time to act on the idea he'd had long ago.
"Part of the reason I got my MBA was because I wanted to have my own business and found my own company," Sourbeer says. He hopes that by combining his MBA and his knowledge as a financial analyst with his programming prowess, he can create a game studio that's successful both creatively and financially.
Now a sophomore at DigiPen, Sourbeer still finds time to pursue his passion for writing. "One of my resolutions is to get more writing done this year," he says. "I'll usually reserve writing for the weekends, unless I absolutely have to write something down before I forget it."
Sourbeer notes that writing and coding are a similar animal in his mind, and his process is similar for both. "For me, programming is similar [to writing] in that I have to be creative, and I want to structure things out and think about them," Sourbeer says. "It's a form of writing; it's just writing in a different language."
His passion for technology and business has already led Sourbeer to a number of promising opportunities. Last year, he received the Aaron Swartz Scholarship from Vandelay Web for an essay on his vision of the future of technology. Sourbeer also had his open letter to the Wall Street Journal published on their website in November, and the newspaper's editors have expressed interest in more submissions from him.
[Programming] is a form of writing; it's just writing in a different language."
For now, Sourbeer is concentrating on his studies first and foremost, though he still has plenty of fuel for his other creative endeavors. "I've been devoting a lot of time to the games I've been working on," he says. "I've also been focusing on getting The Phoenix Fallacy completed, but that hasn't stopped me from writing down ideas for other books."
Book I: Janus and Book II: Norm of Jon Sourbeer's sci-fi trilogy, The Phoenix Fallacy, are available for Kindle on Amazon.com.