On August 29, surrounded by hundreds of students, alumni, faculty, staff, and industry friends, as well as the mayor of Redmond and Washington State lieutenant governor, DigiPen founder Claude Comair ushered in the 30th anniversary of DigiPen Institute of Technology.
"Thirty years ago, DigiPen started as a dream in my basement," Comair remarked of the school's origins. "It was the laughter of everybody 30 years ago. They'd say, 'You want to use video games to teach computer science and physics? Are your students going to be playing Mario?' They didn't know that you don't play with Mario. [At DigiPen] you live with Mario," Comair said, eliciting a roaring ovation from the crowd.
The sunny on-campus ceremony, featuring food, outdoor carnival games, an exhibition of technological artifacts from DigiPen's three-decade history, and even DigiPen trivia, marked a watershed moment in the school's expanding legacy.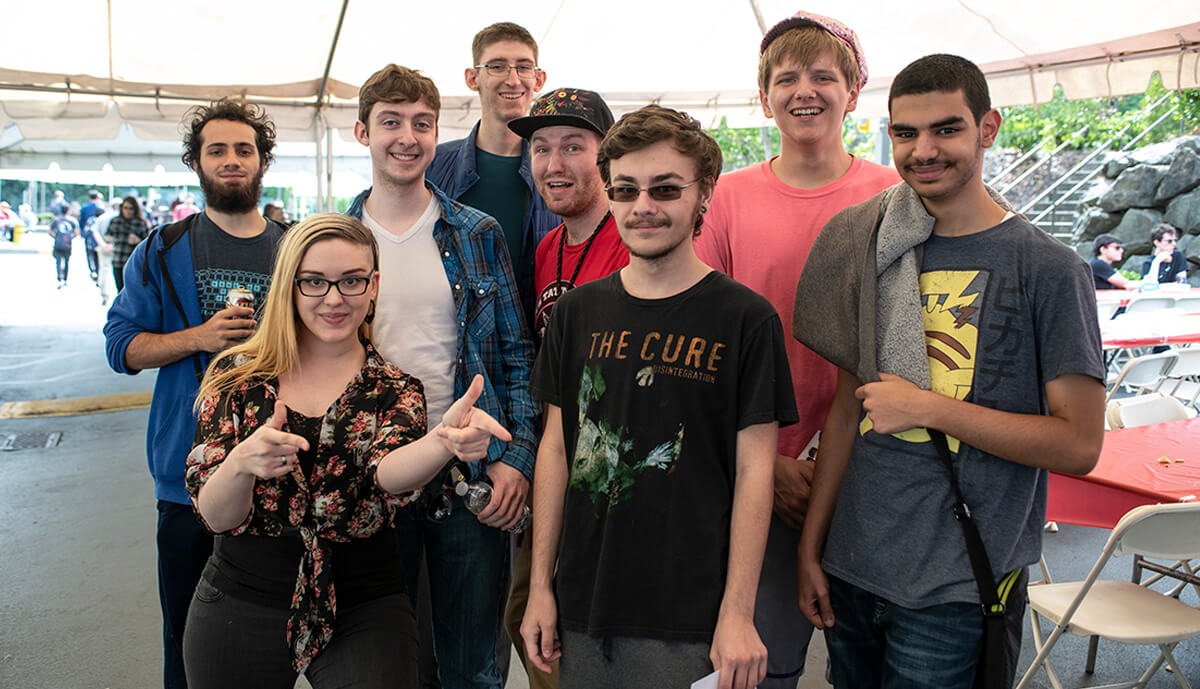 Starting as a computer simulation and animation company in Vancouver, British Columbia, in 1988, DigiPen quickly turned its attention to education and training. In 1994, after partnering with Nintendo of America, DigiPen launched a series of two-year diploma programs in video game programming and digital animation, helping graduates to launch successful careers as animators and software engineers at some of the biggest up-and-coming entertainment studios in North America. Then, after relocating to Redmond, Washington, in 1998, DigiPen became the first school in the world to offer a four-year bachelor's degree with a primary focus on video game technology and development. The college's degree programs later expanded to encompass related subjects in digital art and animation, computer science and engineering, game design, and music and sound design.
"We were invited to come to Washington by then Governor [Gary] Locke, and we came here to register the first degree, the Bachelors of Science in Computer Science in Real-Time Interactive Simulation degree. And it happened to be that it was the first of its kind in the world. So, we were pioneers," Comair said at the anniversary event. "To my recollection, when we arrived there were maybe nine game companies in the entire state. There are now over 400 and growing."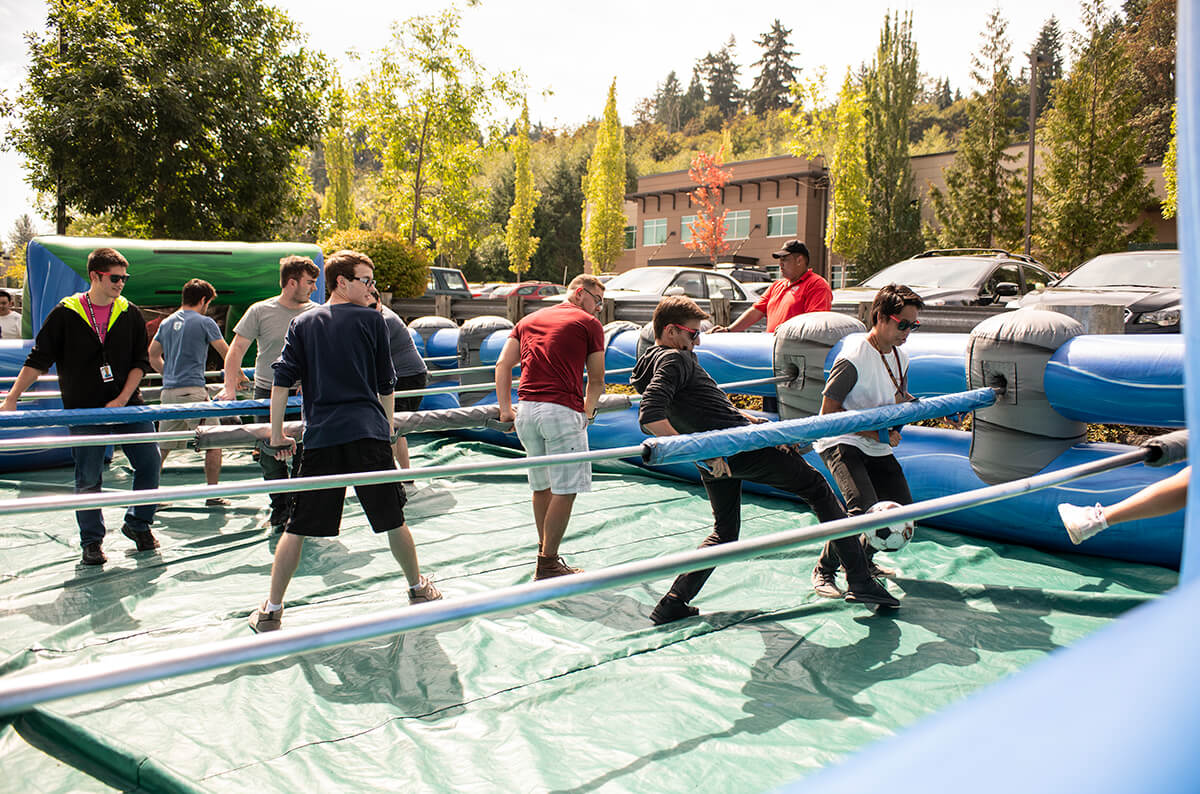 Lt. Gov. Cyrus Habib also praised DigiPen's contributions to the growth of Washington's interactive media industry. "Not only the interactive entertainment sector, but the larger information technology sector is central to our economic development strategy in this state," Habib said. "DigiPen constitutes a whole new model of education. The skills you gain, the education you've earned here, leads to and enriches our talent pool throughout the entire tech sector and beyond."
Redmond Mayor John Marchione broke down the effect DigiPen has had on the economy even further during his own speech.
Our graduates have put us in the best place in the world."
"We're approaching 90,000 jobs in Redmond and 60,000 residents," Marchione said. "That's a very good problem. Why do we have this problem? Because we have talent. And DigiPen is a huge part in producing that talent every year."
DigiPen's reach has expanded far beyond the Pacific Northwest. In addition to establishing international campuses in Singapore in 2008 and Bilbao, Spain, in 2011, DigiPen has also cultivated a handful of educational partnerships with universities in South Korea, Thailand, and other countries looking to expand their digital economies. Graduates from across DigiPen's programs have gone on to ship more than 1,000 commercial games, landing jobs with more than 450 companies around the world.
Even today, DigiPen continues to shape new curriculum that will prepare graduates for the career opportunities of the future, both in the game industry and beyond. In 2019, DigiPen's Redmond campus will begin offering a new Bachelor of Science in Computer Science in Machine Learning program — one of the few machine learning programs offered as a four-year Bachelor's degree.
"A good school is never defined by the premises, or the amount of staff, or the amount of computers, or the type of laboratories you maintain," Comair said. "It is actually judged only by the result of the graduates, if they go out and find a job and make a difference in the world. Our graduates have put us in the best place in the world, a small school with a unique pedagogy and new way of approaching the challenge of education."