In the world of professional game development, solid teamwork is everything. That was one of the key takeaways for a group of visiting students from Tiltan School of Design and Visual Communication in Haifa, Israel.
For three weeks in June and July, nine students, joined by two Tiltan faculty members, took part in an intensive pilot program hosted at DigiPen Institute of Technology's Redmond campus. Students worked together in two small teams, each tasked with building and presenting a "vertical slice" for an original video game using the Unity game engine. Throughout the program, students received hands-on teaching and mentorship from a group of DigiPen faculty led by Rachel Rutherford and Ellen Beeman from the Department of Game Software Design and Production.
Two teams in three weeks put together some really, really impressive work."
In industry terms, a vertical slice typically refers to a playable game that — while far from finished — serves as a polished proof of concept for a larger creative vision. For this project, Rutherford says, the goal was to focus on creating a compelling gameplay experience.
While one of the teams designed and built a side-scrolling hack-and-slash adventure, the other team worked to create a physics-based arcade shooter.
"They did beautiful work," Beeman said. "Two teams in three weeks put together some really, really impressive work — impressive by DigiPen standards."
For Yael Maritz, the Game Design Program Director at Tiltan, the idea for the overseas program was to provide students with an intense, hands-on learning experience that would incorporate the design and technical skills they had been learning as a part of their regular coursework.
An Israeli-born citizen, Maritz is no stranger to the Pacific Northwest. Having lived for a portion of her childhood in Bellevue, Washington, she later moved back to the United States to pursue a college degree in animation. She eventually launched her career in the Seattle-area game industry, working as a designer and technical artist at companies like Warner Bros. and FXVille before returning to Israel.
Today, in addition to teaching at Tiltan, Maritz also runs a small indie game studio called Funnel Entertainment, where she sometimes collaborates with former students on mobile game projects. As such, she is among a small but growing number of game developers who are working to cultivate Israel's burgeoning game industry.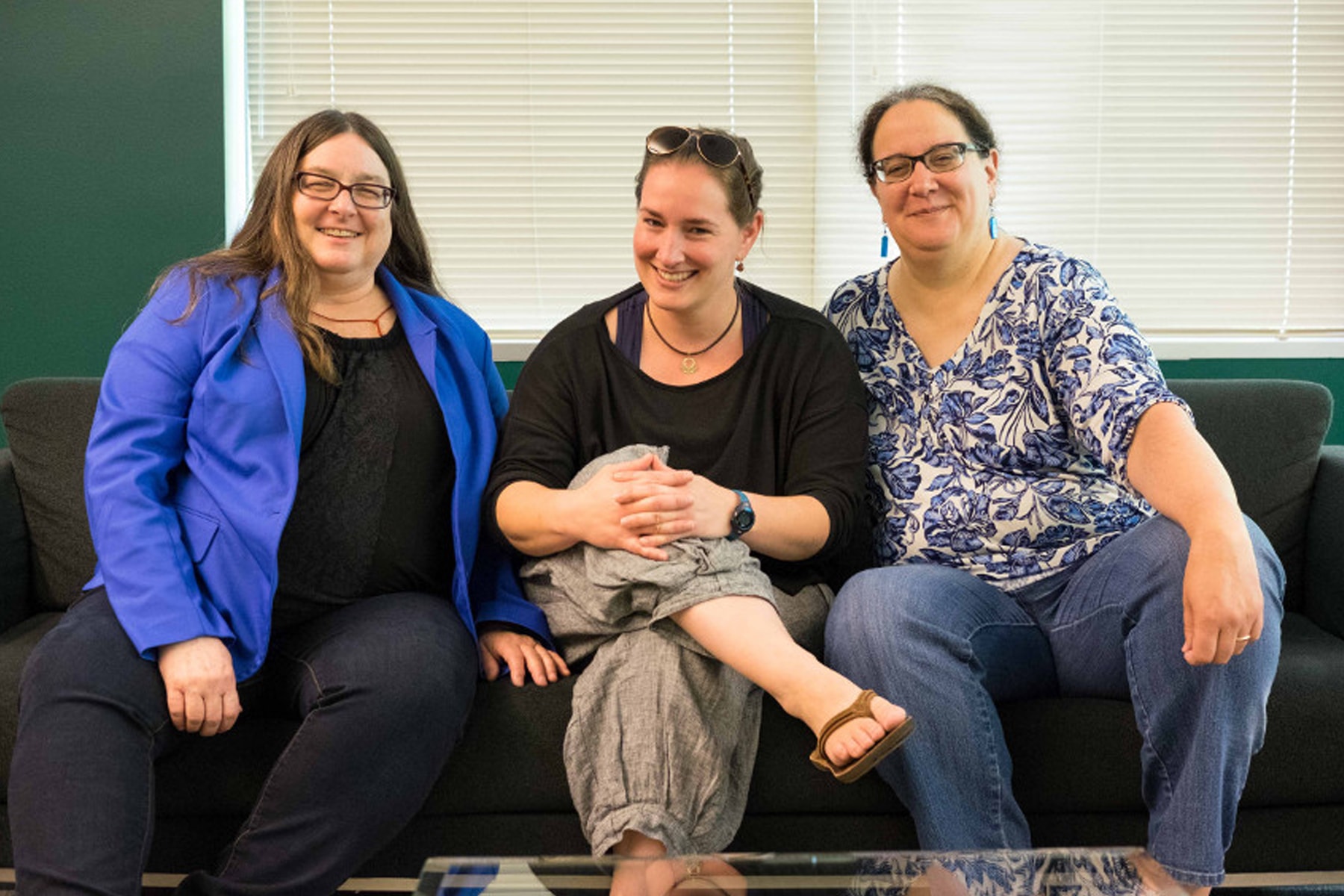 "It's super new," Maritz says. "Israel is a small country and has about 7 million people. So there are few people who buy games, because there are few people who play games."
In most instances, she says, Israeli game developers focus exclusively on mobile free-to-play games, which is a natural fit for the country's high-tech economy that also specializes in large-scale data analysis.
"You'll have companies that are not in Israel but all of their [data] analysis is done in Israel, because we have a population of people who are really good and have experience in doing that," Maritz says. "That's why free-to-play games are so great there."
Last year, in an effort to seek out new opportunities for her students, Maritz ventured back to the Pacific Northwest, reconnecting with former friends and colleagues, as well as making new contacts at regional colleges and universities. It was during that trip, on a visit to DigiPen, Maritz connected with Ellen Beeman, who — as it turned out — had lived in Haifa, Israel, as a teenager.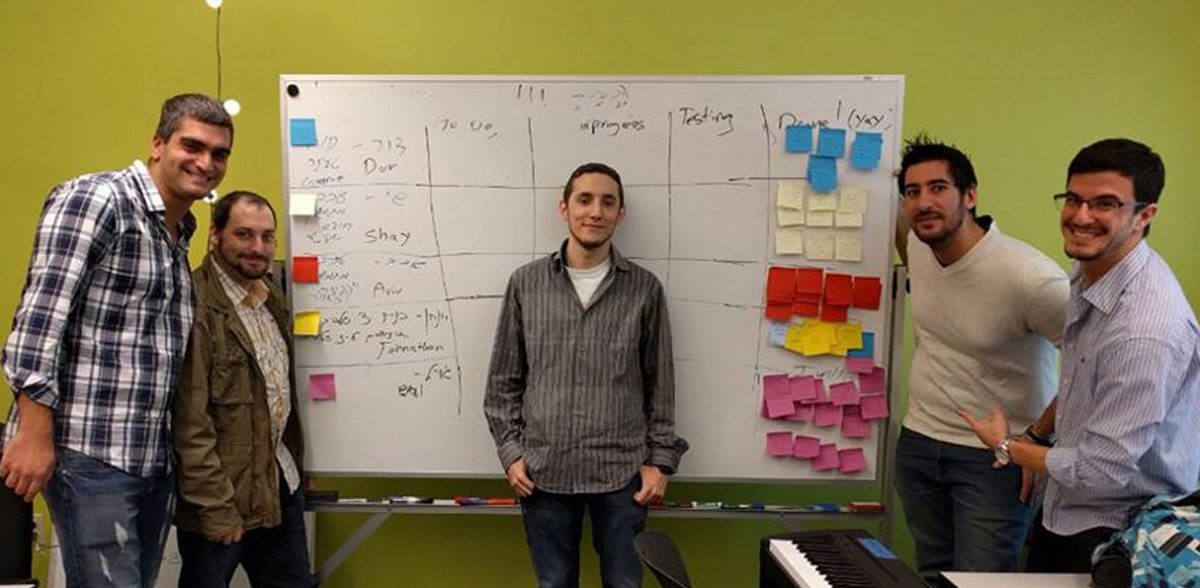 "So, of course, we instantly hit it off," Beeman says. "We did a tour of the campus, and then [she] got back in touch with me."
Together, with institutional support from both colleges, Maritz and Beeman began to plan for a pilot program that would focus on giving Tiltan students a crash course on teamwork and project management. Close to a year later, the overseas program was a go.
Several of them said, 'We want as much learning as possible. We want an intense experience. We want to take this back to Israel.'"
Everything was more-or-less ready to go until the first day of the program when the group of students met with Rutherford for a preliminary team-building exercise. Rutherford surveyed the Tiltan students on what they wanted to achieve during their three-week trip. Unlike traditional college students, most of the Tiltan participants were in their late 20s, and all had served in the Israeli military.
"Several of them said, 'We want as much learning as possible. We want an intense experience. We want to take this back to Israel,'" Rutherford said. "So I told them, 'OK, well, here's what this would mean. Can you do a five-hour session today that we didn't have planned?' So we divided them into two teams of four or five … and set them on a program where they had formal deliverables at the end of each week, which they presented to game faculty."
Although DigiPen faculty members had prepared to give daily lectures on a wide range of topics, the project portion was a last-minute addition. As Rutherford and others describe, the program "took off like a rocket."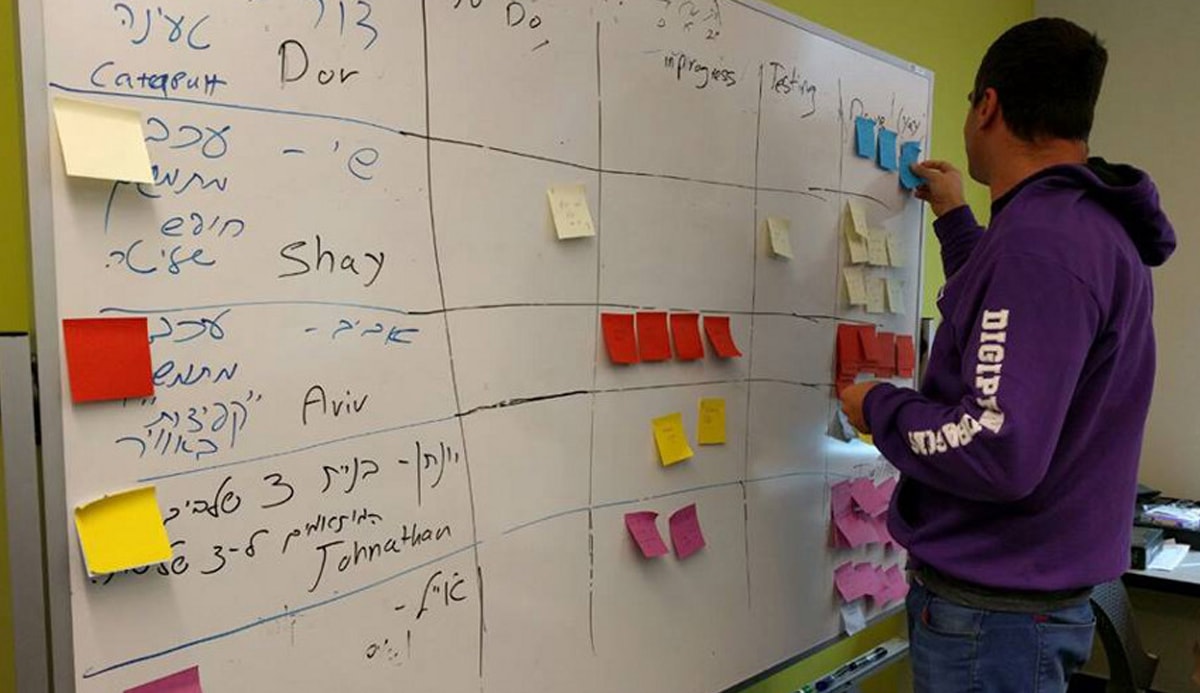 In true community fashion, Beeman and Rutherford recruited the help of fellow faculty members, including Christopher Orth, who provided expert guidance on Unity programming and Matt Brunner, who shared creative and team insights from his experience of co-founding an independent game studio (Airtight Games). Other faculty members provided critical feedback on the game projects. DigiPen students Eduardo Chaves and Ian Aemmer also volunteered their time as Unity programming mentors, and other DigiPen students helped out as game playtesters.
I brought nine hungry students — hungry for growth."
The Tiltan students, in turn, rose to the challenge by putting in numerous 12-hour days, engaging with DigiPen faculty and one another as they worked tirelessly to fulfill their deliverables.
"I like working with very motivated, hard-working, serious students," Rutherford said. "And the students from Tiltan were all that."
When they weren't working on their projects, the Tiltan students were out and about, taking advantage of sightseeing opportunities in Seattle and even traveling to Whidbey Island and surrounding areas during one of the weekends. Maritz and DigiPen faculty also helped set up a series of site visits to local companies, including Nintendo, Microsoft, Undead Labs, and Harebrained Schemes.
"Harebrained Schemes was amazing. We came and we talked to actual game designers," Maritz said. "They got some really amazing tips, and we got to see Necropolis just before it shipped on Steam."
The instructors from both colleges were quick to give credit to the executive leadership of both colleges — including Tiltan President Erez Issacharoff of Tiltan and DigiPen President Claude Comair, as well as Dr. Xin Li, DigiPen's Vice President of Academic Affairs, who facilitated the program.
Maritz says she is confident the Tiltan students will be able to apply what they learned at DigiPen toward their career goals in Israel, saying some might even go on to launch their own independent game studios.
"I brought nine hungry students — hungry for growth," Maritz said. "They pushed and DigiPen pushed back twice as much."
---
The Tiltan students were Tzach Dana, Gal Klapfer (team producer), Shay Krainer, Zori Levich, Dor Markovich, Aviv Pinto (team producer), Eyal Sela, Yonatan Tepperberg, and Yarden Weissbrot. They were joined by faculty members Yael Maritz, Program Director of Game Design, and Alex Shpiner, Associate Program Director of Game Design.