In October 2012, DigiPen graduate Adam Brennecke helped make gaming history when he and his company Obsidian Entertainment successfully funded their game Project Eternity to the tune of more than $3.9 million on Kickstarter.
Four months later, as Executive Producer and Lead Programmer, Brennecke is hard at work turning their inspiring pitch into a product that not only lives up to expectations, but paves the way for future self-published games.
Project Eternity hearkens back to games of a bygone era — in this case, classic PC role-playing games from the late 1990s such as Baldur's Gate, Icewind Dale, Planescape: Torment, and other titles developed by some of Obsidian's founders and most veteran employees. Like its spiritual predecessors, Project Eternity aims to feature engaging companions, rich dialogue, and mature story themes set in an original fantasy universe. It also incorporates party-based combat using an isometric viewpoint and hand-drawn, two-dimensional backdrops.
"It's pretty crazy for me to work on something like this, because I was a pretty huge fan of all those games growing up," Brennecke says. "You don't really find that experience anymore, and so that's what we're trying to bring back."
Back to the Drawing Board
While the pitch for Project Eternity was an indisputable success, the project likely wouldn't have gotten off the ground without a period of uncertainty for the studio. Obsidian had been several months into development for an unannounced title when the game's publisher pulled the plug, leaving the California-based studio little choice but to lay off staff and start shopping for more work.
It takes a lot of time to go through the pitch process."
As one of the programmers who worked on the canceled game, Brennecke joined in the effort of pitching new game ideas to publishers. That meant spending weeks writing design documents, prototyping game ideas, and typically getting nowhere fast.
"It takes a lot of time to go through the pitch process. And right now is not the best time in the world to pitch new games," Brennecke says.
Fortunately, Brennecke realized that working with a publisher wasn't the only way to fund their next project. A shift was occurring in the industry, as many game companies began skirting big-name publishers altogether by going directly to the fans to fund games, primarily through Kickstarter. One of the biggest success stories happened in March 2012, when indie studio Double Fine Productions brought in more than $3.3 million to fund an old-school adventure game. Months later, Obsidian's friends at developer InXile found similar success with their game Wasteland 2.
"We were kind of joking even before Double Fine put out their Kickstarter that we should do a Kickstarter," Brennecke says. "And so it was always on our mind."
In just over 24 hours after launching their effort, Project Eternity reached its target of $1.1 million.
With support from Obsidian co-founder Chris Avellone and game designer Josh Sawyer, Brennecke encouraged the company's owners to consider starting their own crowd-funding campaign.
"So they put me on the project, just by my lonesome self, to gather all the materials needed for the Kickstarter," Brennecke says. "I had to pitch the project internally to the owners."
As part of a multi-day brainstorming process, Brennecke told meeting attendees to bring any game ideas to the table. Three out of the five participants came back with almost the exact same suggestion — to create a traditional fantasy RPG — and the project was green-lit. For the next several weeks, Brennecke worked with a handful of fellow developers to write, film, edit, and score the pitch video for their campaign. Brennecke also developed the various contribution levels and backer rewards.
In just over 24 hours after launching their effort, Project Eternity reached its target of $1.1 million. The rest of the month-long campaign was a steady climb to become the most-funded computer game on Kickstarter.
Paving the Way
Far from slowing down, Brennecke and company have since transitioned into full-blown preproduction work. For this particular project, that means developing a new game engine with the feel and functionality of a classic computer RPG.
"Preproduction for us really means figuring out how to build the game. … Like, how do we actually build levels? How do we build characters?" Brennecke explains. "At the same time we have to kind of plan out the game. Like what creatures do we want to make? What weapons do we want to have?"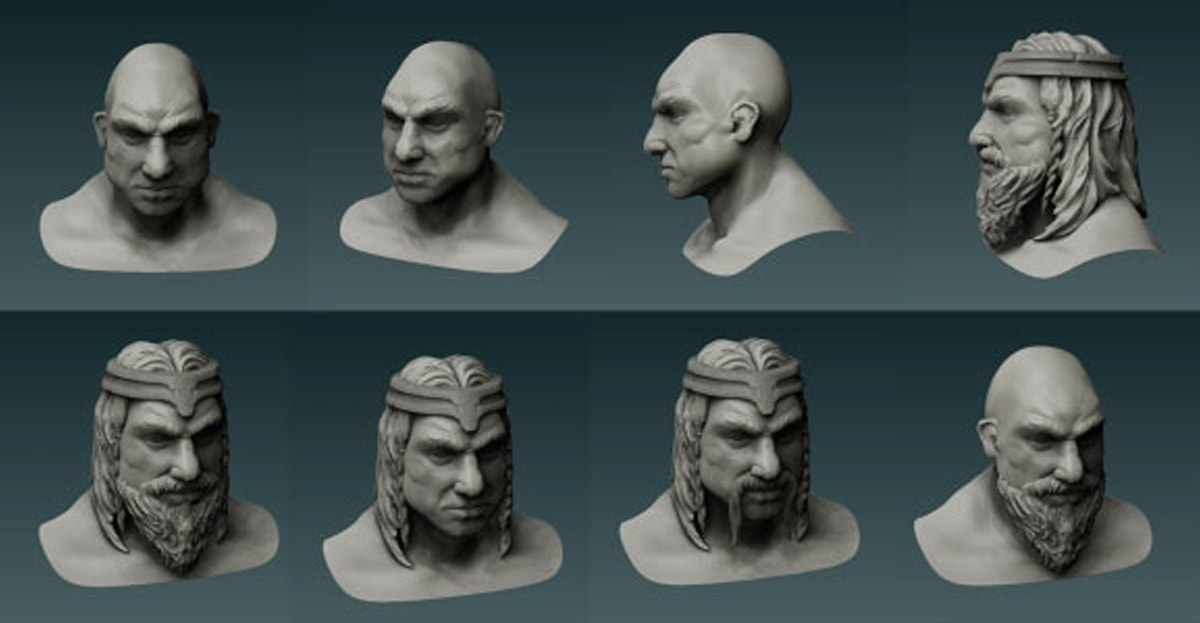 Brennecke's team has two advantages. One is a wealth of legacy games from which to draw inspiration. The other is about 10 years of advanced computer technology since those games were created.
Since we make the games for our fans, it's nice having a direct kind of communication with them."
"We have some cool little tricks that we're doing," Brennecke says. "Our graphics programmer developed a system where … we can actually have real-time lighting on a 2D scene."
Unlike with previous games, Brennecke and his team have adopted a policy of transparency that could be a model for other crowd-funded games. By offering weekly development updates, as well as forums for people to ask questions and provide feedback, the company is giving backers and followers of the game an inside peek into how the development team tackles everyday technical and artistic challenges. Updates have included video, artwork, and detailed explanations covering such wide-ranging topics as creating universal costume assets for different body-type characters and how in-game doors work.
"Since we make the games for our fans, it's nice having a direct kind of communication with them," Brennecke says. "Being able to share stuff, being able to share how games are made, just involving them more in the process is great."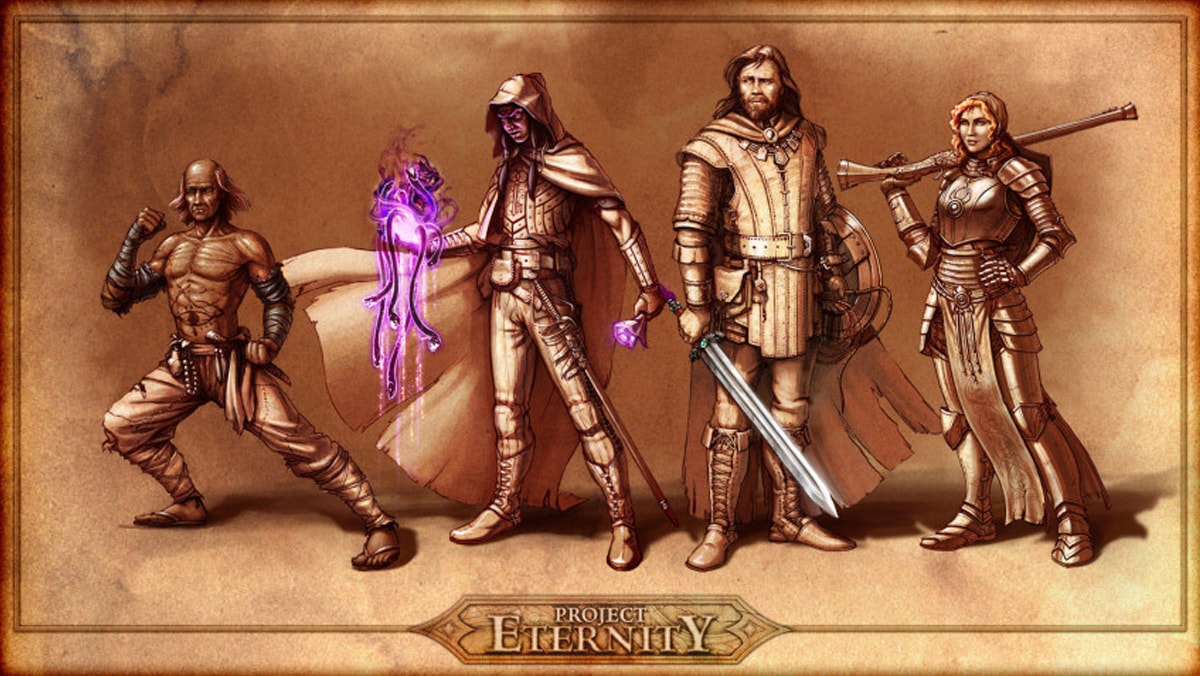 From DigiPen to Eternity
With dual responsibilities of programming and producing, Project Eternity may be Brennecke's most personally demanding game yet. But if anything, Brennecke's career at Obsidian is proof positive of his ability to branch out, both within his capacity as a programmer and beyond.
After joining Obsidian following his graduation in 2004, Brennecke's first role was as a gameplay scripter for Star Wars: Knights of the Old Republic II ("The first project being a Star Wars title was out of this world," he says). From there, he moved onto a mix of tools, engine, and gameplay programming for Neverwinter Nights II before transitioning to animation programming for the game Dungeon Siege III.
After the latter title shipped, studio co-founder Feargus Urquhart offered Brennecke the role of project director for the game's downloadable content, Treasures of the Sun. While continuing as a programmer, Brennecke also managed the overall team. Project Eternity marks his first foray into producing.
I was able to tackle a bunch of different things right out of the gate."
"At Obsidian it kind of just works like that," Brennecke says. "If you want to do something, and you can do a good job, they'll let you do it."
Brennecke also credits his DigiPen education for preparing him for the industry.
"I think it's very helpful if you can contribute to physics and math discussions in the professional world. That definitely gives you a leg up, and it's given me a leg up in my career. So like (Professor) Charles Duba — his teaching helped me a lot," he says. "I was able to tackle a bunch of different things right out of the gate, not really be focused on one particular thing."
Whether or not Brennecke will produce more projects in the future remains to be seen. For now, he says, he's just doing what comes naturally: trying to make a quality game.
"One of our studio's strengths is making games like this," he says. "There's a lot of stuff on my plate, but it's been a lot of fun."