Working on multidisciplinary, collaborative game team projects is a cornerstone of all four years of a DigiPen education. Read on for a breakdown of junior year game projects.
Students make a significant technological leap with their junior game team projects, stepping into the world of 3D game production for the first time. "We focus on iterative production of a 3D game over a more rigorous milestone process that is very similar to professional game development models," says junior year game project instructor Matthew Picioccio. "Students work with a more detailed production process and more significant creative and technical expectations."
Junior teams are formed much like sophomore year. Students first pitch junior game concepts and visual styles at the end of their sophomore year, recruit on through the summer, and solidify their teams during the first few weeks of fall semester. With permission from their instructors, juniors may also opt to join senior-level game teams, and vice versa.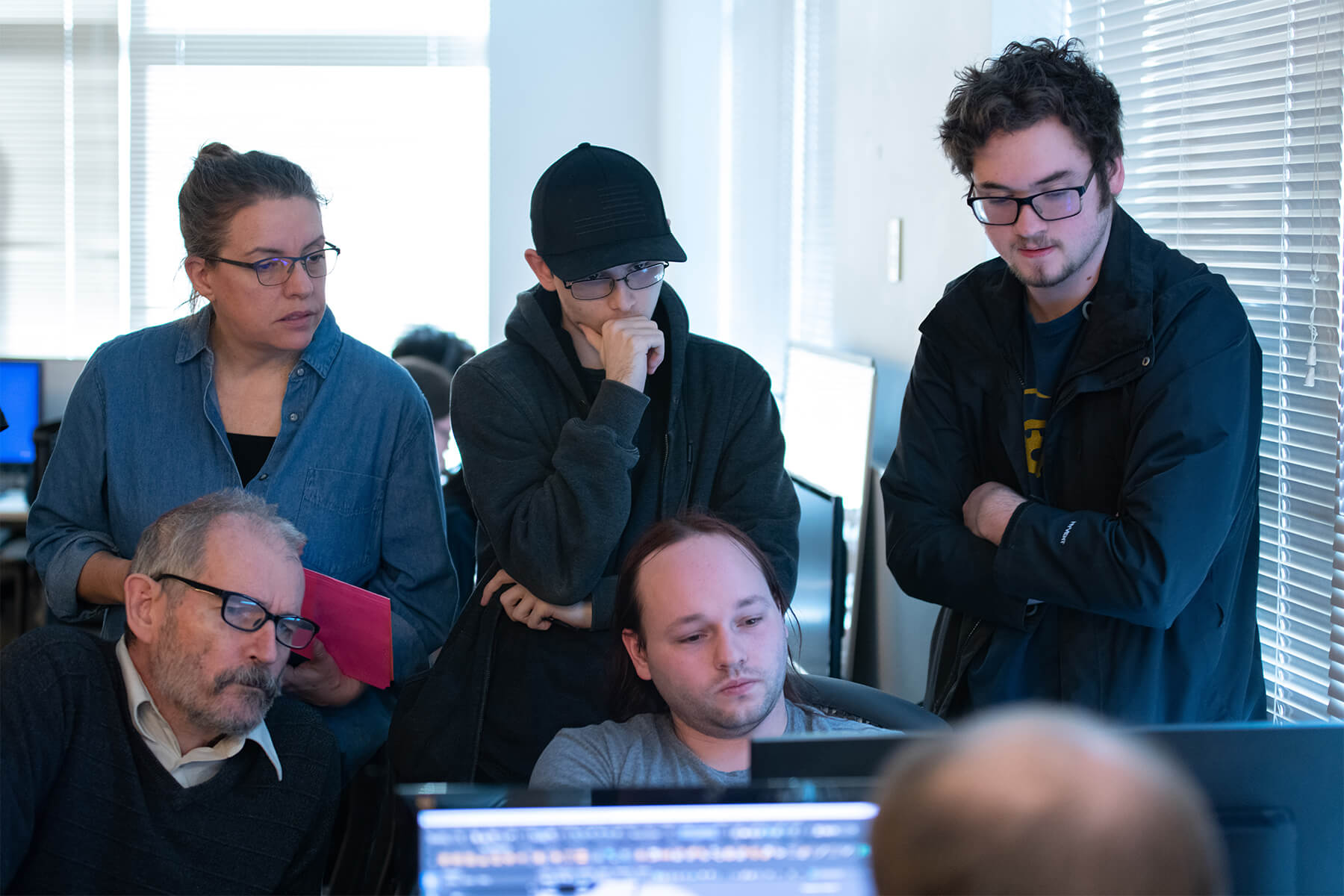 Junior year sees students starting to take on more specialized roles within their game team, whether it's design students focusing specifically on narrative, level, or systems design; digital artists splitting into modelers, riggers, animators, or concept artists; and so on. "On one hand, students are expected to bring their particular skills, experiences, and passions to their teams. On the other hand, teams are expected to collaborate to complete all necessary work to meet their next milestone," Picioccio says. "This is part of the 'art' of production — mixing skill sets and interests with the needs of the project."
Students typically need to aim for 10-15 minutes of 3D gameplay in their junior games. Like sophomore year, junior year game projects are also split into two semesters. "GAM 300 is structured around several iterative milestones for pre-production, starting with a concept and ending with a prototype," Picioccio says. "GAM 350 is structured around three iterative phases of production. Teams turn their prototypes into an actual game in about five weeks, then iterate on that game two times."
In GAM 300 and GAM 350, teams have scheduled meetings with faculty advisors, generally at least once every two weeks. "These meetings will provide feedback and handle issues for specific disciplines as well as overall project progress," Picioccio says. "In addition to the meetings, teams also receive feedback regularly from the instructors and teaching assistants on their project's builds. Teams often reach out to us to resolve specific creative, technical, or production issues."
Unlike sophomore year, juniors can choose to continue working on their game projects for an optional third semester in GAM 375, a post-production course. "GAM 375 allows teams with successful projects to iterate on them further, polishing the art and design elements to a higher level than is possible in two semesters," Picioccio says.
Related articles in this series