Moving to a new country takes a leap of faith — especially for a young person going to college to study a complex subject in a foreign language. "It was scary," says Fernanda Coelho, a 2018 BFA in Digital Art and Animation graduate who moved to Redmond from her native Sao Paulo to pursue her degree. "I was leaving a lot of my family behind, but it didn't really hit me until I started being here alone, when my parents left."
Today, Coelho is fully employed as a technical artist at Amazon Game Studios, getting ready to ship her first major title, the extraterrestrial last-man-standing game Crucible — a success story she spent years worrying might never come true. Now that she's on the other side of the international student experience, she says she wants to be a resource to other students at DigiPen going through the same trials, tribulations, and anxieties she herself had to overcome to achieve her dreams. "There is this comradery when people are in the same situation as you," Coelho says. "I think just generally having people around — people to talk to, people to listen — really helps."
Coelho's dreams of working in the game industry started back in Sao Paulo thanks to an offhand comment her dad made one day. "My dad gave me a Wii for my birthday," Coelho says. "I was always into art, but then at some point when I was playing my Wii, my dad was like, 'You know you can make art for video games right?'" That spark led her to Nintendo's website, which suggests that industry hopefuls get in touch with DigiPen. So, she did just that. She did her research, applied, and landed in Redmond in 2014 to start her freshman year at DigiPen.
Coelho knew English from studying at her bilingual school in Sao Paulo, but language still proved an early stumbling block that first year. "I remember having trouble with English at the time, because my accent was very strong. I also remember raising my hand and asking questions and the teachers not understanding what I was saying," Coelho says.
There wasn't one magic moment when things suddenly got easier, but Coelho says that over time, things did improve. "It was a long process. When I compare my junior year to my freshman year, there's a big difference in how well I was able to communicate and get my English to the point where people could understand me. The American students were nice and really supportive, and my teachers were really supportive too," she says.
As language troubles got easier, the realities of her student visa started to loom. While post-graduation job prospects are a stressful unknown for most college students, for international students, there's an added dimension of pressure.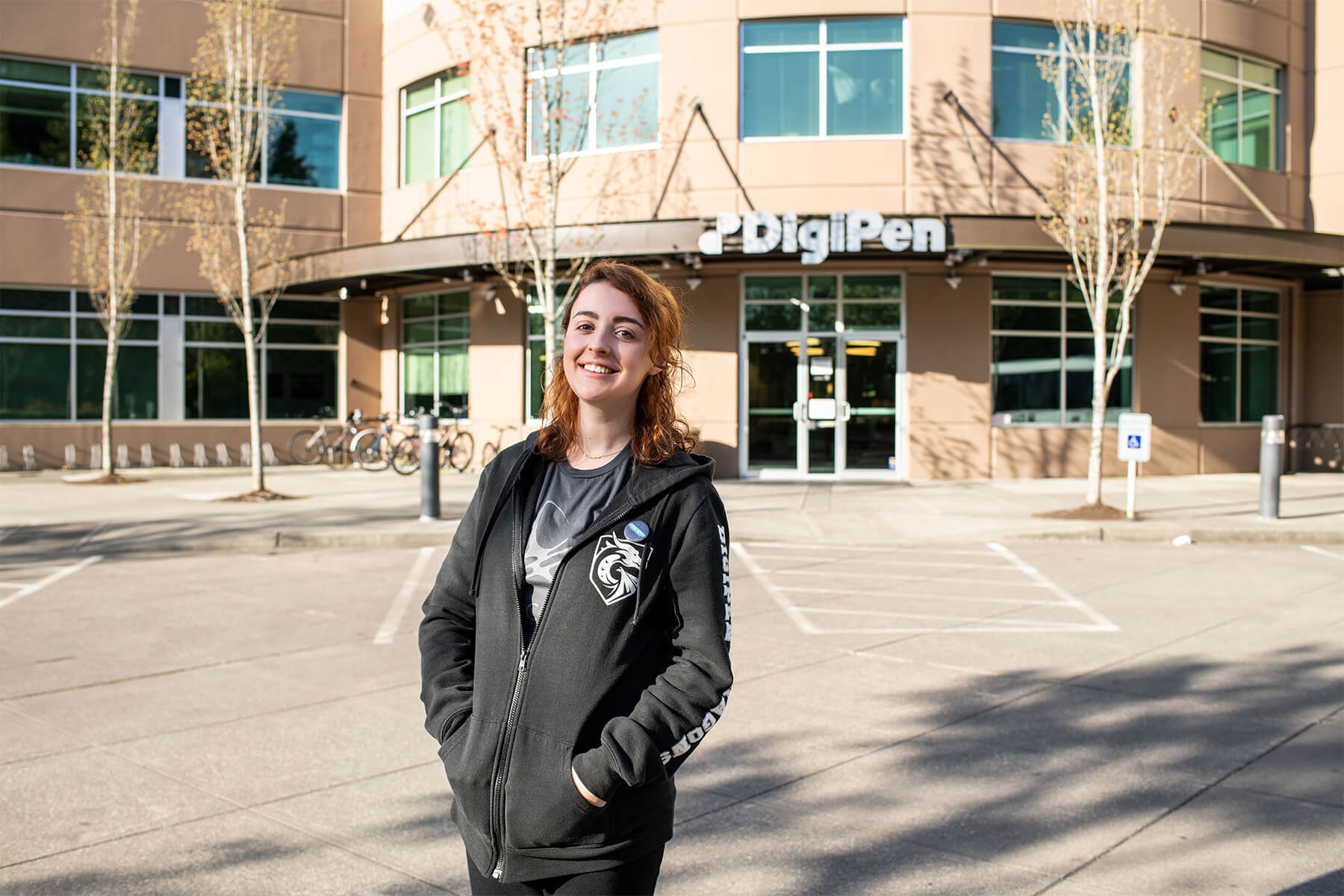 "It's not exactly a ticking time bomb, but there is for sure a countdown to when you graduate and then you lose your legal status," Coelho says. On an F-1 student visa, international students are allowed to remain in the U.S. throughout their undergraduate or graduate studies if the visa's requirements are met and maintained. But to remain in the country after graduation, students either need to find an American company willing to hire and sponsor them for a visa or apply for post-completion Optional Practical Training (OPT). After graduation, students have a maximum of 90 days from the start of their authorized OPT to find employment in their field of study, through which they're authorized to work in the U.S. for 12 months.
"Freshman year I didn't really worry about it, but as time went on, that finish line, that date — I would just think, 'It's getting closer and closer,'" Coelho says. "By my junior and senior year, it was constantly on my mind. My senior year it got to the point that I was having dreams at night that I was being deported. It was nasty."
One of the biggest sources of strength came from an unusual place. During Coelho's sophomore year, she discovered the soundtrack to Lin-Manuel Miranda's musical Hamilton, which became a constant companion throughout the rest of her DigiPen studies.
"Hamilton is about an immigrant, Alexander Hamilton, who arrives in America and just makes it, and he has a lot less privilege than I had," Coelho says. "It honestly saved my life many times. If someone like Alexander Hamilton could make it in America at that time, I felt like I could make it."
One song in particular, "My Shot," served as inspiration when Coelho felt low.
Ask for help. Especially reach out to older international students who made it."
"It's about how Hamilton isn't going to throw away his shot, about all these things he accomplished and how he's not giving up because he's already accomplished so much," Coelho says. "I couldn't help but apply that to my own life as well. I accomplished so much just by being here and being away from my family and sacrificing being in my own country and speaking my own language every day. I just realized I could do anything I wanted to."
After her friends encouraged her to go to an industry mix-and-mingle event hosted by DigiPen's Student Services, she met a 2001 DigiPen graduate who worked at Microsoft's Turn 10 studios. They hit it off, and Coelho kept in touch as she completed her studies. When Coelho applied for a technical animator job at Turn 10, that DigiPen graduate ended up being her interviewer.
As Coelho put the finishing touches on her animations for her senior game team project, Descend Into Stone, anxiety around the rapidly approaching end of her visa peaked. "It was more than once that I cried in the middle of [team production area] Edison because I was afraid, and friends had to rescue me and reassure me that it was going to be OK," she recalls.
Coelho's determination and the support of her peers paid off. A week before graduation, received a job offer at Turn 10. "I remember when I got my offer, my friends all celebrated. My friend sitting next to me was almost screaming in the hallway, 'Fernanda's employed!' There was this cute moment in the middle of Edison where a bunch of people came over and said, 'We're so happy for you. You did it!' It was so nice, it was really heartwarming," Coelho says.
Next thing she knew, she was also awarded with the honor of being named by her peers as DigiPen's "Student of the Year" in the 2018 DigiPen Student Life Excellence Awards.
Now that she's made it, Coelho wants to offer help to other international students. Her first piece of advice?
"Ask for help," Coelho says. "Especially reach out to older international students who made it. That's one of the reasons I wanted to do this interview! I had a lot of privilege — the best thing I can do with that is open up this conversation to other immigrants who are not as privileged. But I think one other piece of advice I got that helped a lot was something my dad told me freshman year: 'You have disadvantages as an immigrant, but you have to work around them to succeed.' It was harsh, not the kind of thing I wanted to hear. But immigrants, we're tough! We get the job done. You just have to find the strength to work around it and ask for help."
Last year, Coelho's dad finally took her to see Hamilton live in New York City.
"It's divided into two acts, and I feel like I only just finished the first act of my story," Coelho says. "Now I'm going on to the second one, which I hope is good, if not better than the first one!"
International students interested in talking with Fernanda Coelho themselves can connect through the Alumni Relations Office at alumni@digipen.edu.