Beginning in January 2014, DigiPen Institute of Technology will officially open the doors to an all-new sound lab and recording studio.
The newly renovated space will host several classes and activities, primarily for students in the college's two newest degree programs — the B.S. in Engineering and Sound Design and B.A. in Music and Sound Design.
Mathews Sound Lab
Featuring 11 workstations — each with an iMac, audio interface, headphones, and MIDI keyboard —the Mathews Sound Lab will allow students in both programs to work on music and sound projects using state-of-the-art editing and composition tools.
The lab will also function as a lecture space for teaching, demonstration, vocal ensemble rehearsal, and more.
The room itself is named after scientist Max Mathews, regarded by many as the father of digital music for his pioneering programs and inventions developed in the late 1950s and onward.
Practice Rooms
Adjacent to the main lecture space, the sound lab includes two sound isolation booths for instrument practice and basic recording.
Developed by Wenger Corporation, the two modular spaces include a built-in console with microphone and speakers, letting students record and playback their practice sessions on-the-fly, as well as download recordings straight to USB.
The Wenger rooms also feature adjustable acoustics settings. With the push of a button students can increase or decrease the level of in-room reverb, making the space feel as compact as a closet or as spacious as an opera house.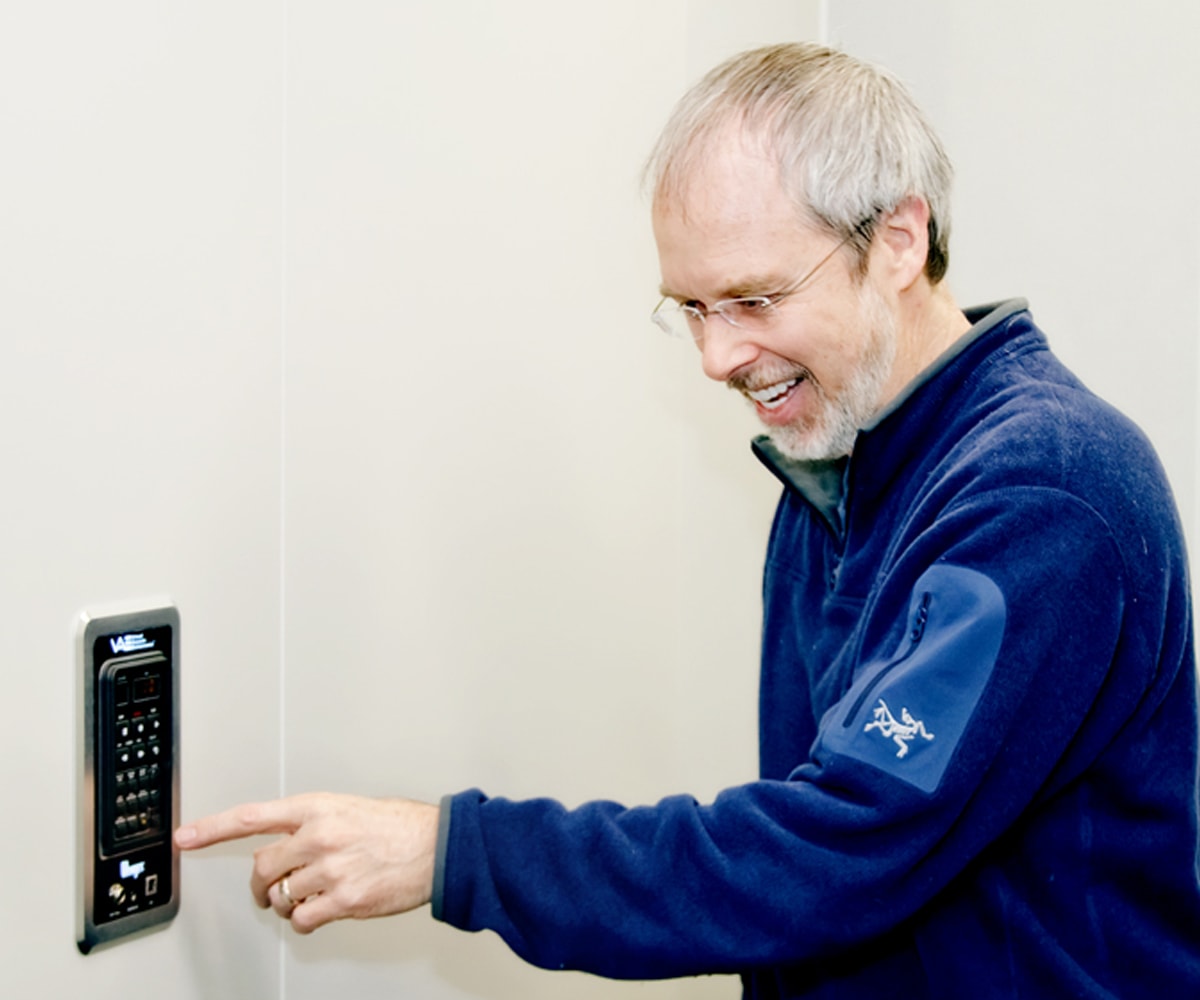 Recording Studio
Located to the left of the main lab, DigiPen's new studio will give students professional-level recording experience, both as musicians and as audio engineers.
The studio includes two live rooms — one large and one small — each connected to a central control room, where students will operate an Avid C|24 console and integrated Pro Tools HDX software.
At 450 square feet, the main live room will accommodate multiple instruments and performers for recording sessions or private instrument lessons.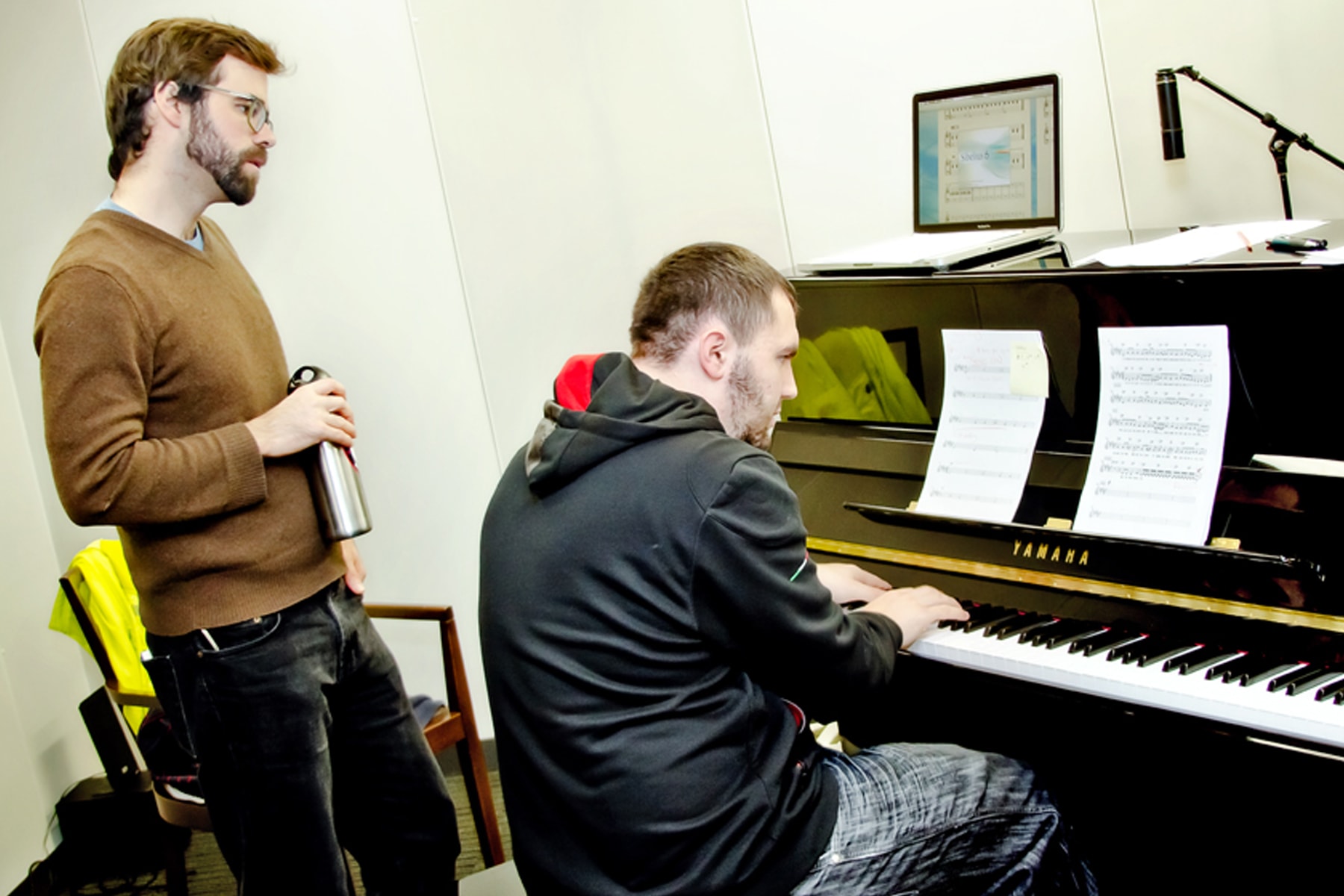 Exploring New Territory
As Chair of the Music department and Director of both Sound Design degree programs, Lawrence Schwedler is looking forward to what the new spaces will allow students to do.
"Both degrees include a heavy dose of audio engineering," Schwedler says. "And audio engineering means knowing how to use a recording console and knowing how to get around a studio."
With the B.A. in Music and Sound Design program in particular, he says, individual students are already receiving professional training in instrumental and vocal performance. Not only will students have better facilities in which to learn and practice their instruments, they will be able to integrate their performance studies into their compositions, recordings, and collaborative projects with students from other degree programs.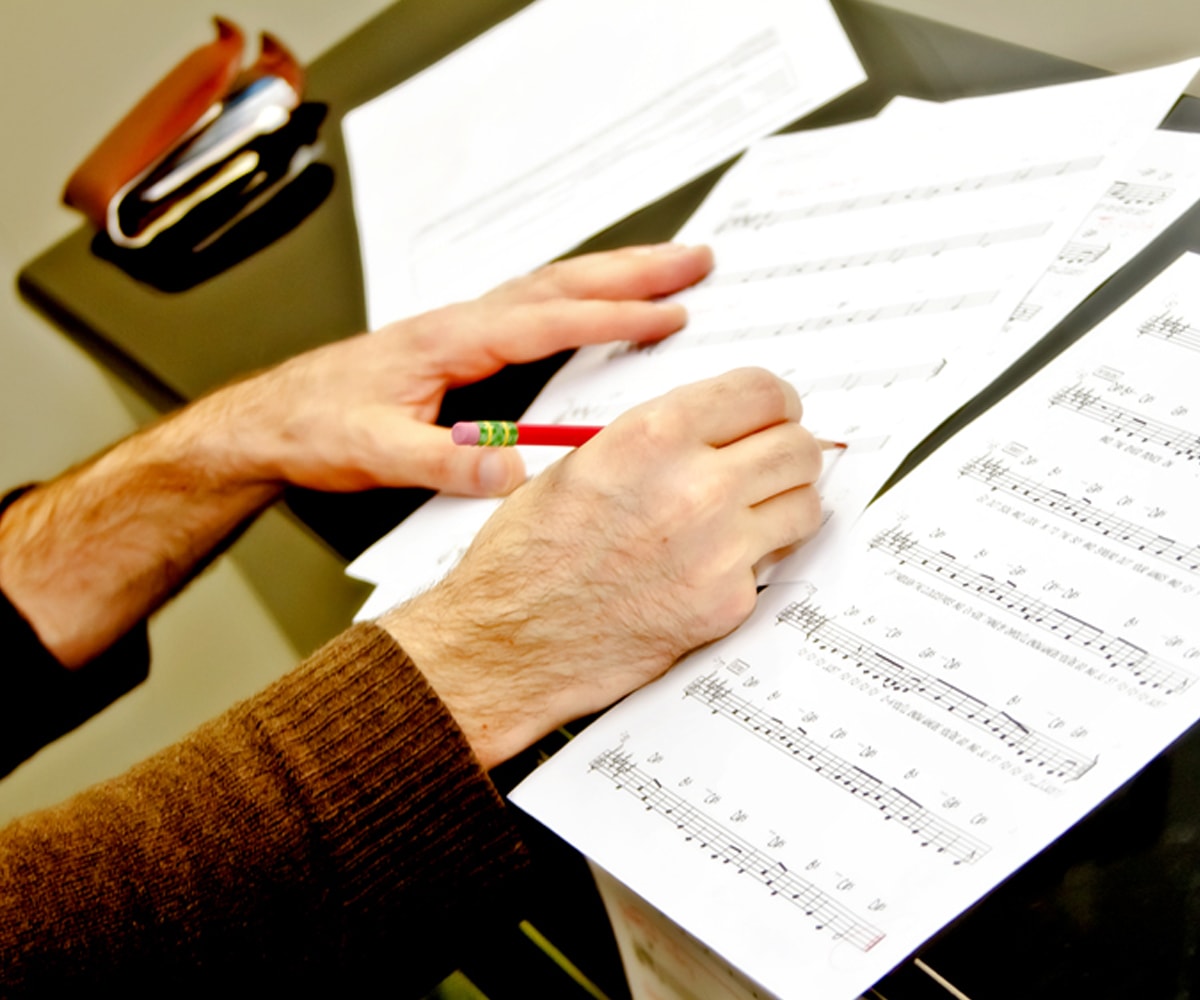 "A big part of the program is that we will be recording real instruments in student compositions for video games and film," Schwedler says. "So it's not just desktop virtual orchestras and sampled instruments. We want real saxophones and real violins."
He says students will also use the studio for Foley recording, in which sound designers manipulate objects to make sound effects — typically while watching a running video track. In addition to using commercial libraries of sound effects, sound design students have already begun creating their own effects for student animation projects, not to mention a collection of useful objects.
"We'll have boxes full of this stuff — chains, rubber balls, and buckets," Schwedler says. "It's like a huge toy bin."
While only in their first and second years of the two programs, Schwedler says his students have already been prolific in their creative contributions to the college's game and film projects.
"I was pleasantly shocked at how much recording they did last year without a studio," Schwedler says. "So having this new space and equipment is going to be absolutely fantastic. We're very excited."