For close to three decades, DigiPen instructor Bruce Stark's musical career has played out largely on the stage.
As a performing jazz pianist, he has entertained countless crowds with his energy, precision, and improvisational flair. As a composer of classical music, Stark's choral, chamber, and orchestral pieces have been performed in concert on five continents.
But unlike many lifelong music professionals, Stark didn't start out as a musical prodigy — groomed at an early age with teachers and trainers. Aside from some elementary school percussion lessons, Stark's early days of music were completely self-taught.
His saving grace, he says, was an old honky-tonk piano that resided in his family's living room, where he learned about basic music theory, composition, and technique. He also credits the help of close friends who studied music and helped steer his curiosity in the right direction.
"I was always banging around just figuring things out on my own," Stark says. "Even all the way through junior high and into high school, I was teaching myself a whole bunch of instruments."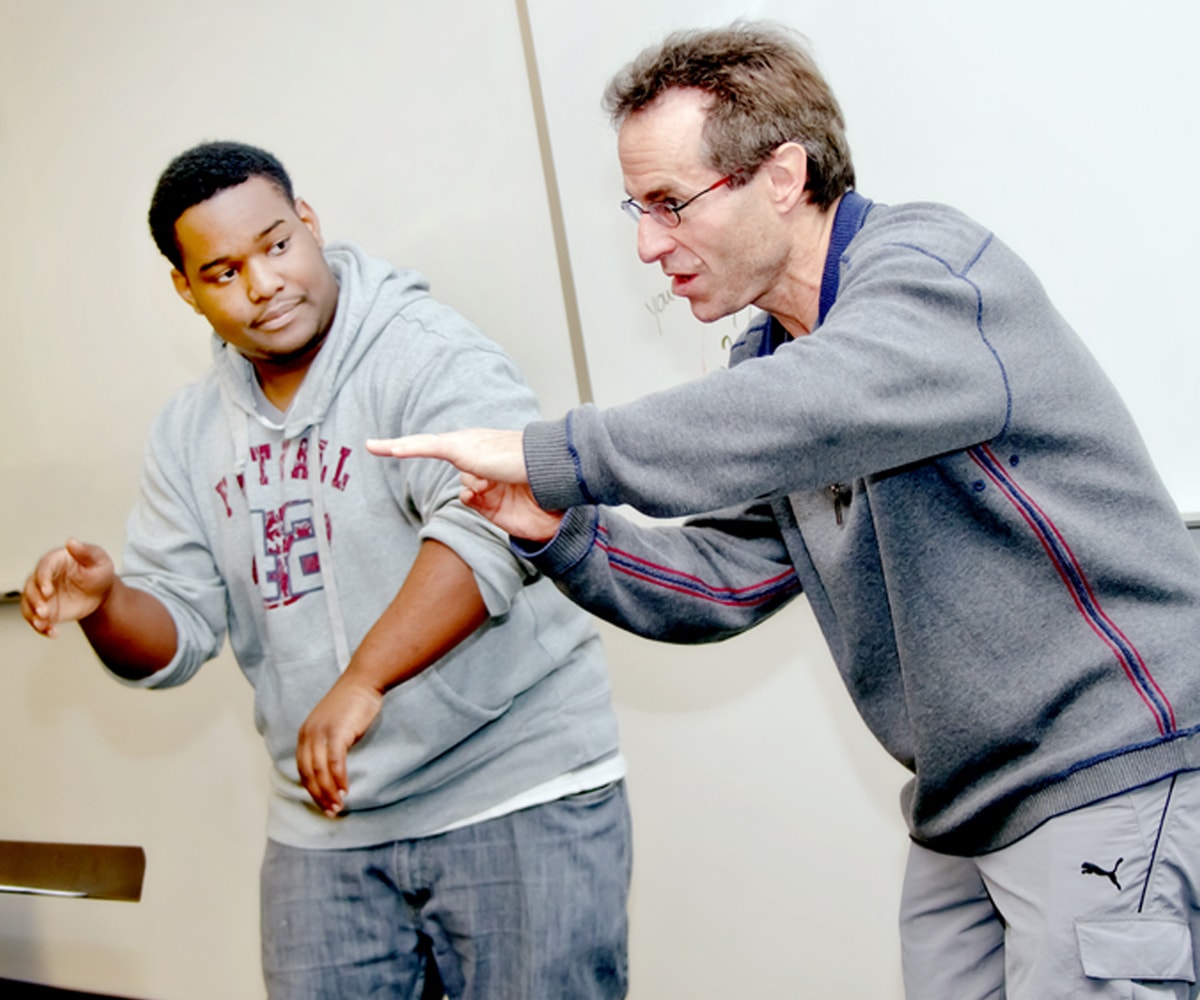 When Stark went off to college at the University of California Berkley, his initial major was physics. At the time, he says, his parents didn't see the pursuit of music as a tenable career for their son and, consequently, were unwilling to lend their financial support to a music education.
"I wanted to do music from the first year of college but didn't quite have the courage to break away," Stark says.
There seems to be an attraction to both worlds for a lot of people."
After spending a full three years in the sciences, Stark finally made the decision to change course. He enrolled at California State University in Northridge, starting at the bottom of a new four-year program while working part-time. For the first time, Stark entered into formal piano and composition training, twice winning the school's composition prize. He also began to develop a personal admiration for jazz piano.
"I was smitten as soon as I heard Herbie Hancock and Keith Jarrett and Chick Corea, a whole generation of jazz pianists," Stark says. "So I had to go there too."
After earning his bachelor's degree, Stark went on to pursue his master's degree at the prestigious Juilliard School in New York. It was there he met several other students who had very similar backgrounds to his own.
"I felt I was so unique that I had gone through this thing in the sciences and math, and everyone around me had similar stories," Stark says. "I discovered that with science and math and particularly the compositional area of music, there seems to be an attraction to both worlds for a lot of people."
Not long after receiving his graduate degree, Stark made his biggest move yet: to Tokyo.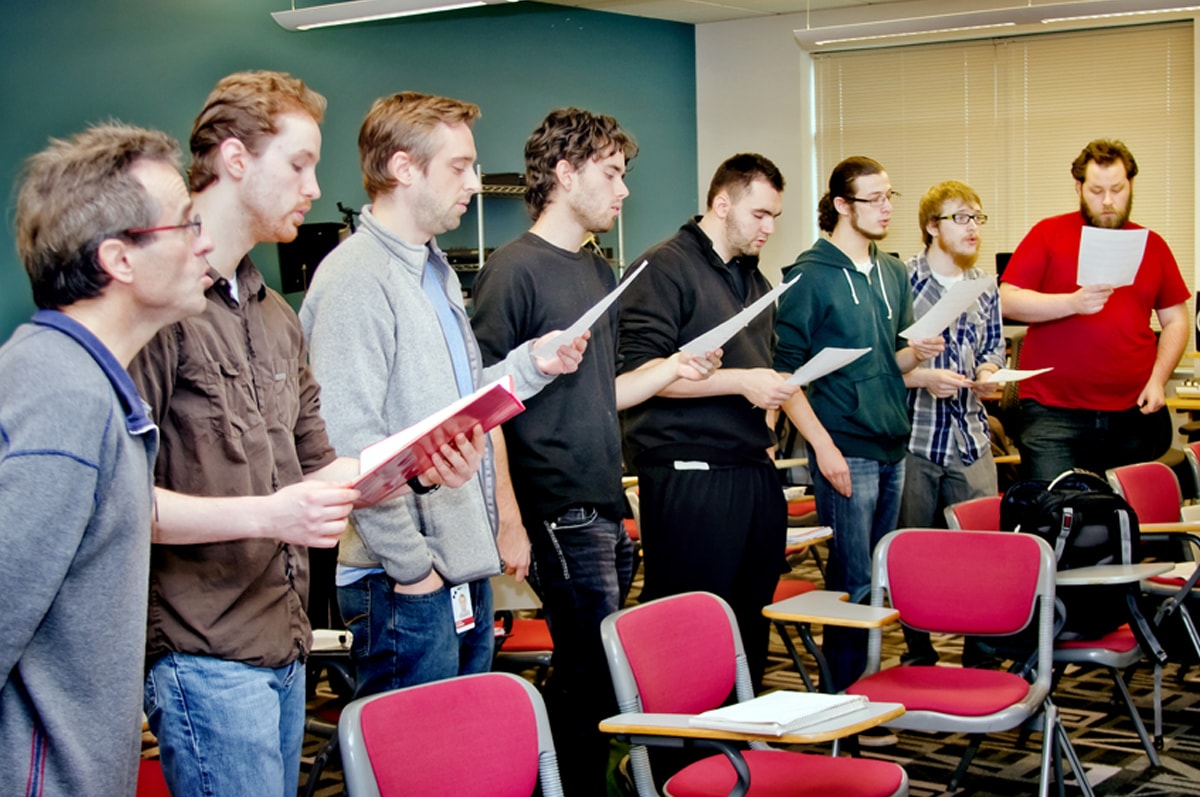 Stark had already visited Japan multiple times for recording and mixing jobs. He had even released a couple of CDs through an independent Japanese label.
"My original goal was just to spend maybe three or four years there, get a good handle on the language," Stark says. "But three years kind of turned into 20."
While there, Stark took advantage of a wide range of career opportunities. In addition to his ongoing work as a composer, Stark worked for a producer at Victor Entertainment studios, arranging instrument parts for CD albums. He also taught part-time at a nearby college, performed as the house pianist at the historic Imperial Hotel, and — through it all — developed a close circle of friends and musicians.
I feel like I hit the jackpot. It was wonderful coming here."
This summer, Stark returned to the United States with his wife and children. He joins DigiPen as its newest full-time faculty member to the Department of Music.
"I feel like I hit the jackpot. It was wonderful coming here," Stark says. "The school is a happening, dynamic place — just taking off into its program. The students are enthusiastic."
As Assistant Professor of Music Theory and Composition, Stark says it's his responsibility to teach the core principles of music, as well as to expose students to a wide variety of styles and genres from throughout history.
"Look at games. There are all kinds of different music in games. The sky's the limit. I hear big orchestral stuff. I hear jazz trios. I hear blues," Stark says. "So this whole idea of breadth of understanding is going to serve you if you want to work in the industry, whether it's in games, film, concert."
Already Stark says he's encouraged and impressed by the diversity of students — from self-taught rock-and-roll players to students playing complex Chopin etudes. No matter where each student's interests and passions take them, he says, a solid musical education will serve them well.
"Each member of the B.A. in Music and Sound Design faculty has something unique to offer our students," he says. "Regarding what I hope my contribution to their education will be when they graduate, it is this: They will have become musicians, worthy of being called such, and grounded in fundamentals of music theory, composition, and musicianship that can be applied to any music-related challenges they face thereafter."