Washington Gov. Jay Inslee paid a visit to DigiPen's Redmond campus Thursday to meet with a group of lawmakers, game industry leaders, and technology educators.
Together, they talked about the current state of the local game industry, as well as possible ideas and solutions for continuing its growth — even as other parts of the U.S., as well as international locations, expand their own industries.
In presenting on the findings of a 2012 economic impact study, Kristina Hudson, executive director of Washington Interactive Network, said there was a higher concentration of game developers in the Seattle metropolitan area than anywhere else in the country — with approximately 16,500 direct jobs and 300 companies accounting for more than $9.7 billion in revenue.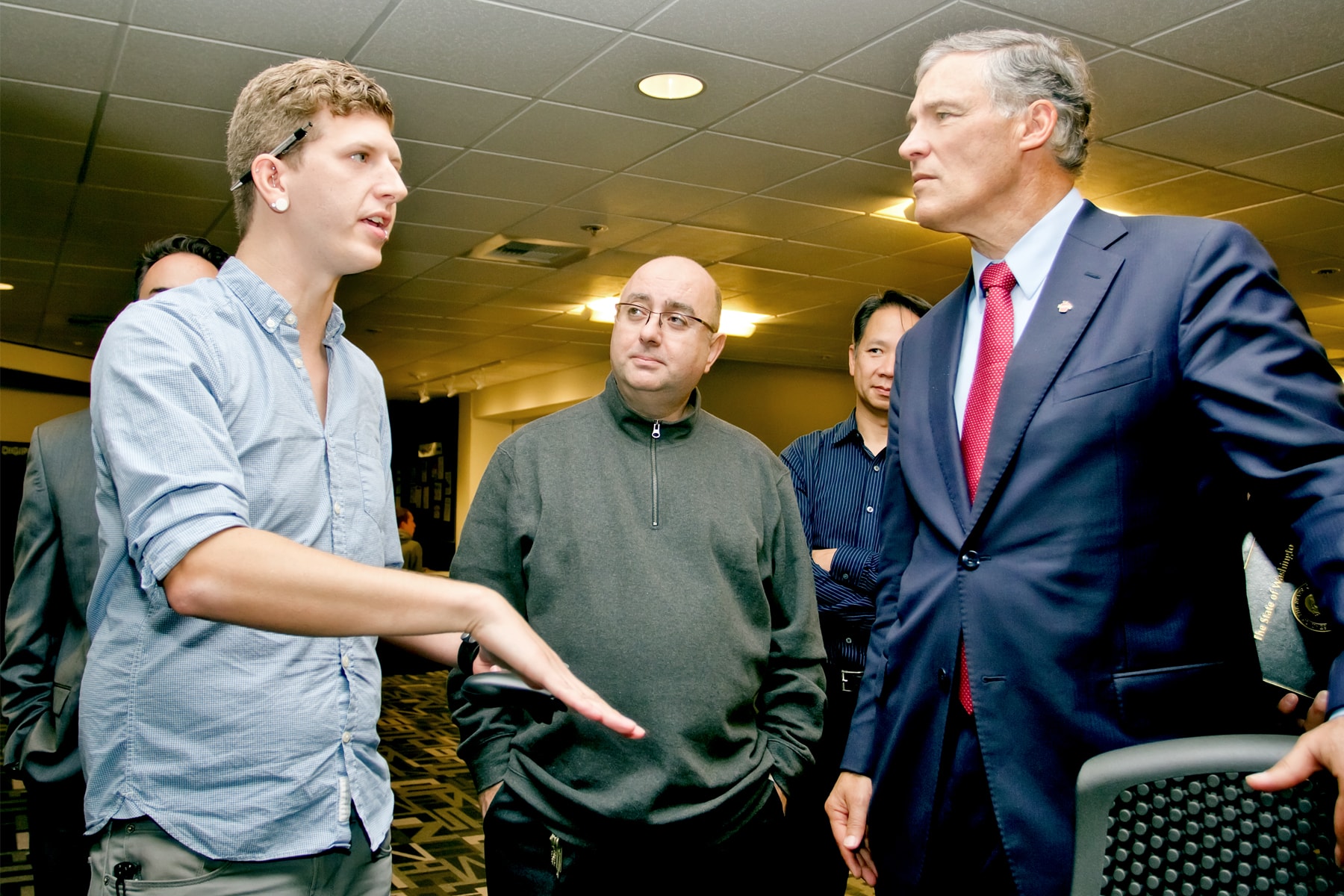 During a tour of the DigiPen campus, Inslee walked through the Edison computer lab, speaking with members of the student game team Glass Cannon and asking questions about the future of digital games. He also met with high school students participating in pre-college classes through the Washington Network for Innovative Careers, or WaNIC.
"Washington is very fortunate to have such a thriving game development industry, and it's great to see the work that DigiPen is doing to sustain that economic growth by educating the next generation of industry talent," Gov. Inslee said. "It's important for us to invest in the business infrastructure for game development in a way that benefits a wide spectrum of both new and established companies, as well as communicate to the rest of the globe that the future of digital entertainment is happening here."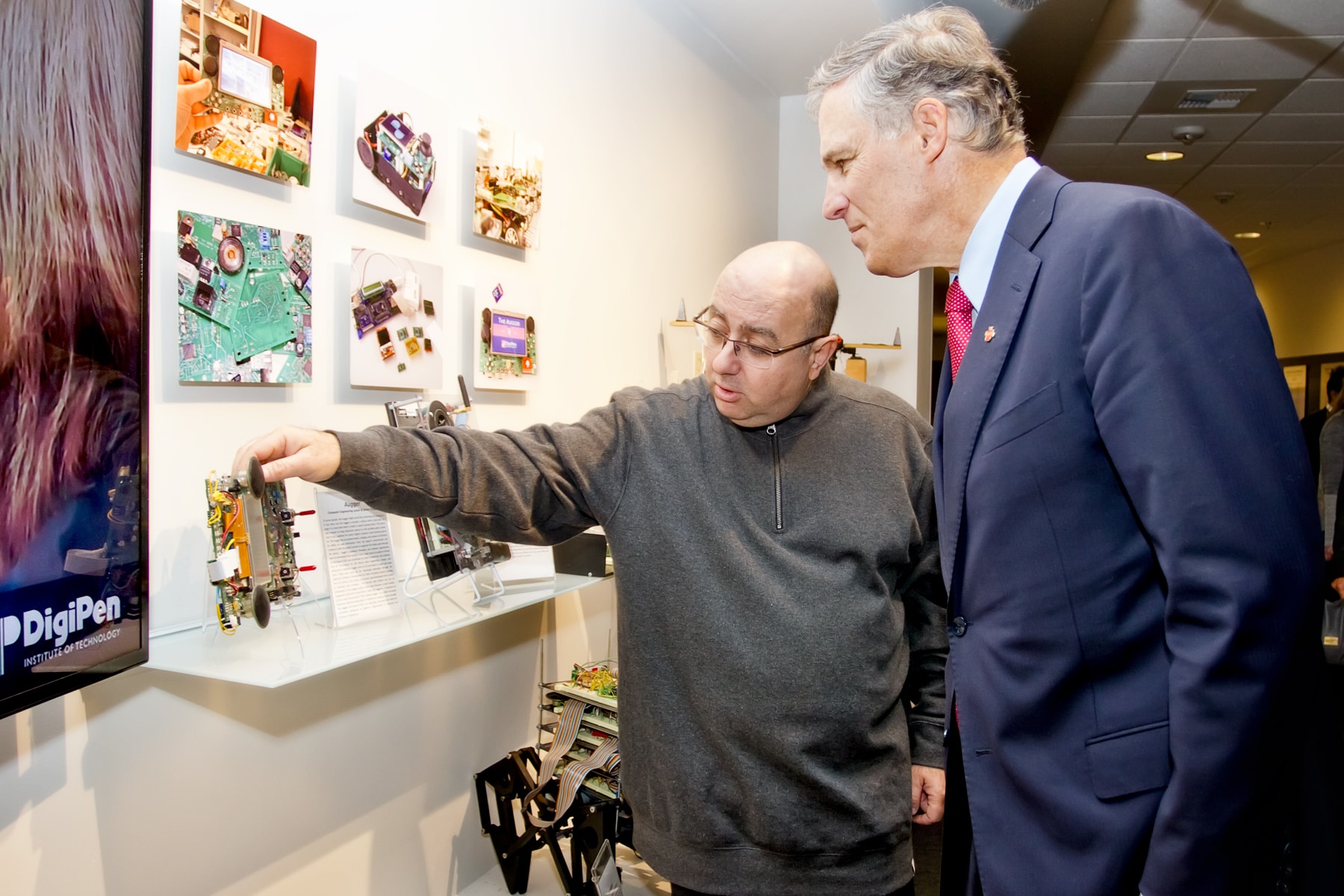 Other event attendees included Washington State Rep. Cyrus Habib, former Microsoft Vice President of Game Publishing Ed Fries, Undead Labs Founder Jeff Strain, Spry Fox Co-founder and CEO David Edery, and Big Fish Games President and COO John Holland. From the Lake Washington School District, DigiPen welcomed Dan Phelan, Director of Accelerated Programs and Career Technical Education, and WaNIC Director Karen Hay.
"It was a real pleasure to host Governor Inslee for the roundtable discussion about the game industry. I appreciated the opportunity to help him understand the critical role that DigiPen is playing to support this major industry sector in Washington State at both the post-secondary and K-12 level," DigiPen Senior Vice President Raymond Yan said. "We look forward to continuing the dialogue with the Governor's office as he looks to find ways to help the industry compete at all levels."