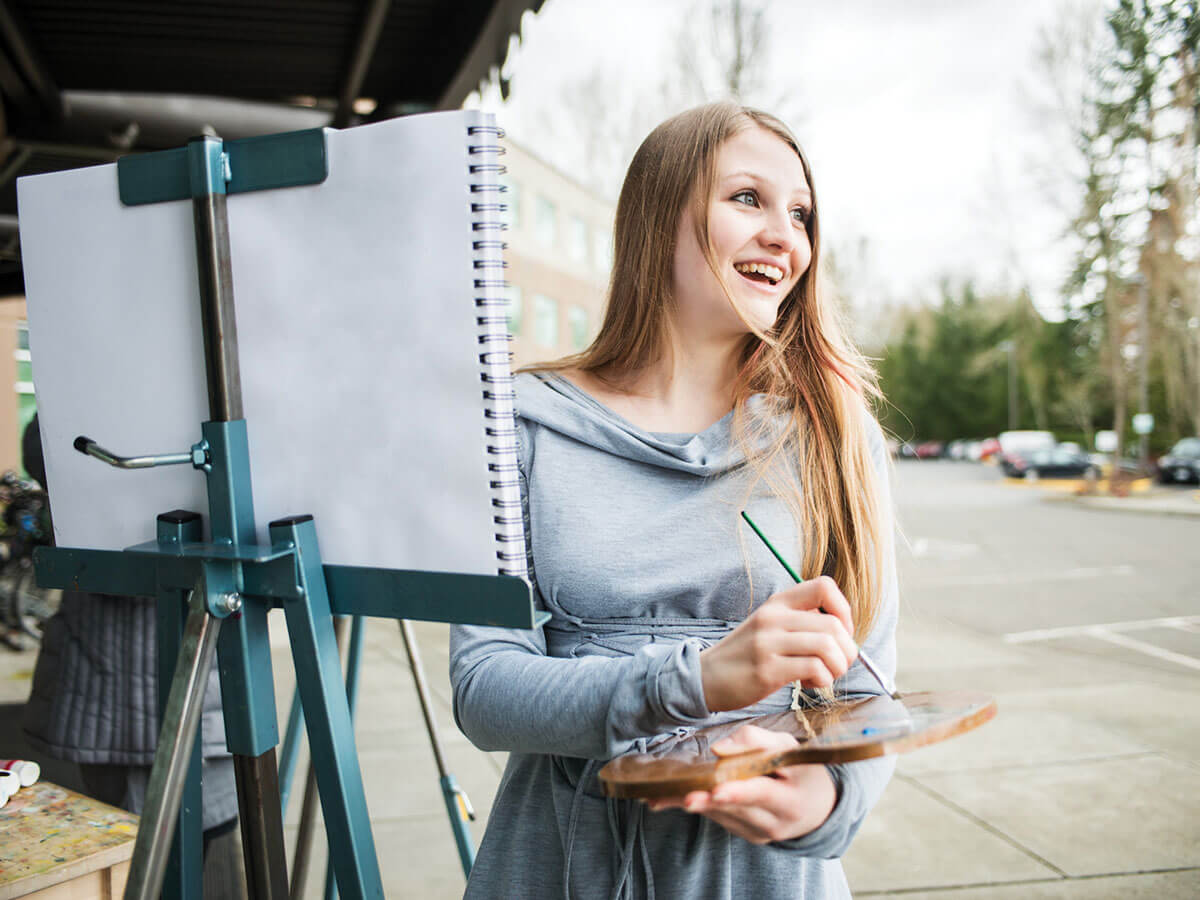 DigiPen Institute of Technology is excited to announce the creation of two new scholarships, made possible thanks to a generous donation from ProbablyMonsters, the next generation independent game company that builds and sustains a family of AAA game studios.
The first is the ProbablyMonsters Foundation Scholarship, which offers a max reward of $35,700, or one full year of tuition for U.S. residents — with the goal of benefiting students who aspire to work in the games industry. The second, which is matched by DigiPen, is the ProbablyMonsters Hardship Scholarship, which varies by need and is intended for students who may be experiencing a financial emergency.
In a blog post on their studio website, Stephanie Karr, director of HR operations at ProbablyMonsters, described the motivation for the charitable donation that led to the new scholarships.
"Today, the people making games are not necessarily representative of the people playing them. So, we pulled that thread a bit to see what we could do to encourage and empower more people to consider gaming as a career. From there a scholarship seemed like an obvious choice. The next step was to identify a partner to bring the program to life," Karr said. "DigiPen quickly rose to the top of the list. They have programs from game design to development and offer nine degree programs with a gaming focus. We also have quite a few DigiPen alumni and fans among our employee base, and we knew it would be a great match."
The first round of ProbablyMonsters Foundation scholarships was awarded at the beginning of the spring 2022 semester and is already supporting DigiPen students pursuing their game development education. For now, the ProbablyMonsters Foundation Scholarship will be awarded to four students per year. You can learn more about these and other DigiPen scholarships right here on our website.
"Everybody here at DigiPen is psyched that ProbablyMonsters has decided to invest in the next generation of developers, and we are honored that they've chosen DigiPen students to be the recipients. Their generosity has a tremendously positive impact on the lives of our students, and we can't wait to see the amazing games and experiences the recipients will create," Chris Comair, chief operating officer of DigiPen's Redmond campus, said.
ProbablyMonsters is based in Bellevue, Washington, and represents a family of game studios — including Firewalk Studios and Cauldron — that seeks to positively disrupt the game development industry by focusing on sustainability and a people-first approach to making games. Their studios are currently in the process of developing multiplayer, single-player, and cooperative RPG experiences.
Thank you to ProbablyMonster for their generous donation to the DigiPen Foundation for Education!