The 2018 Evergreen Tabletop Expo (ETX), an annual gathering for tabletop game designers and players, will take place June 2-3 at DigiPen's Redmond campus. The weekend event will feature a slate of panels and talks, capped by the presentation of the NorthWest LUCI Award for independent game design.
The expo will set up shop at DigiPen for the first time as tabletop gaming enthusiasts come together to learn, share, and network with the rest of the tabletop community. While previous versions of the event have had vendors and open-play areas for attendees, the core of this year's ETX will be the Game Design Academy: panels, presentations, and roundtable discussions arranged to inspire and enlighten both new and veteran tabletop game designers. The new format makes DigiPen a fitting venue, and current DigiPen students will receive discounted admission to the event.
DigiPen alumni will also be well represented in this year's Game Design Academy. Graduate Aviva Schecterson (2016, BA in Game Design) will present a talk titled "Rules are Meant to be Played," while Nicholas Trahan (2001, AA in Computer Animation) will headline "The Art of Managing Ideas." Even the director of the Game Design Academy, M. Craig Stockwell, has a DigiPen connection, having taught game history and game mechanics courses at the Redmond campus this past academic year.
"ETX is transitioning into an independent, non-profit entity, and as part of that, we're not able to put on a fully-scoped event this year," Stockwell said. "We were fortunate that DigiPen was interested in hosting us for a tightly design-focused show this year. … We knew we wanted to involve DigiPen as an institution for 2018, which worked out wonderfully!"
Tabletop gaming has revitalized in recent years with both large conventions such as Gen Con and regional expos like ETX proliferating across the country. Tabletop design isn't just a hobby among DigiPen students — it's foundational to their coursework, with lessons that are universal to every type of gaming medium.
"There's a lot of overlap in designing tabletop and video games — so much so, it's core to how DigiPen educates video game designers," said Stockwell. "Elements like signifiers, feedback, engagement, heuristics, and expected values are key to both types of design." Even for those without any kind of game design background, Stockwell says ETX can be a great event to gain insight into game design and the inner workings of the tabletop game industry.
Stockwell highlights two talks which could be particularly interesting for attendees: Paul Peterson's "50 Games Every Game Designer Should Play," with insights for designers from both the tabletop and video game perspectives, and "The Intersection of Design and Development" by Rob Heinsoo and Jaym Gates, which discusses how project teams can best handle multiple people working on the same type of design work.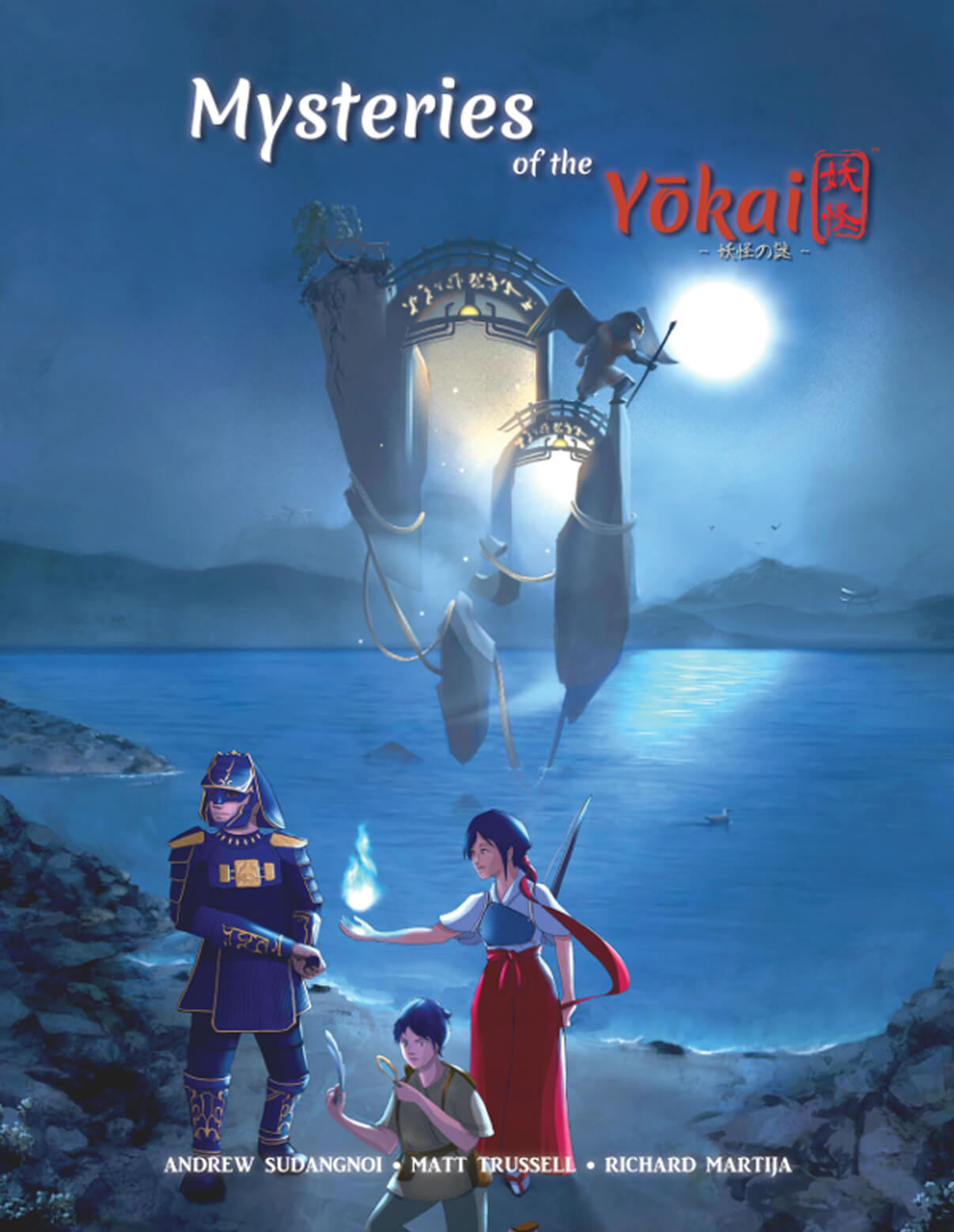 For those who are just starting out at tabletop game design, the LUCI awards incentivize local creators to show their work to industry veterans. Open to any independent designer with an unpublished game, the LUCI awards celebrate innovation in tabletop gaming, with semi-finalists presenting their games to attendees and professional designers during the event.
Several alumni have gone into independent tabletop design following their time at DigiPen. Richard Martija (2010, BS in Computer Science in Real-Time Interactive Simulation), Matt Trussell (2010, BS in Computer Science and Game Design), and Ravinunt Andrew Sudangnoi (BS in Computer Science and Game Design) founded Warding Circle in 2014 for the purpose of making their own tabletop role-playing games. Their first game, Mysteries of the Yōkai, was successfully Kickstarted in 2016. Martija attended ETX that year, showing off the game in a booth split with other indie game designers. He recalls the event's relaxed atmosphere and the enthusiastic responses from players.
"It was really validating to see all the positive reactions from the people who stopped by," Martija said. "We had run playtests before but nothing as public as this. Pitching your game to a different person every five minutes is a unique experience that is equal parts encouraging and draining. I think every designer should try it out at least once."
Whether you have a tabletop game to pitch or just want to explore the hobby, the event gives all attendees opportunities to network, learn, and have fun. "ETX is a great place for aspiring designers to meet with other designers and talk about the games you're making or want to make," Martija said.
---
The 2018 Evergreen Tabletop Expo takes place June 2-3 at DigiPen's Redmond Campus with Game Design Academy talks scheduled from 9 a.m. to 3:30 p.m. each day.