Brett Holverstott had his first run in with the world of DigiPen back in the year 2000. "I remember when I was in high school, DigiPen came to Kentwood High School to talk about their program when I was in computer science class," he recalls with a smile. Although he didn't end up attending DigiPen, following his calling as an architect instead, DigiPen didn't stop showing up in his life. Holverstott opened a space in Seattle's Pioneer Square for his independent practice, AirMod Architecture, that doubles as his self-curated Figure | Ground Art Gallery — where groups of DigiPen art faculty have ended up being his most frequent and enthusiastic opening night attendees during the neighborhood's monthly art walks.
On March 2, Holverstott is taking that relationship to the next level with the opening of Figure | Ground's DigiPen faculty invitational art show, "Convergent Voices." The multimedia exhibition, guest curated by DigiPen Director of Curriculum and Instruction for Open World, Danny Samuels, features work by 22 instructors from the BFA in Digital Art and Animation program. "This show is about recognizing the amazing pool of talent in the DigiPen community, and building a relationship with this group of artists, many of whom work in traditional media," Holverstott says.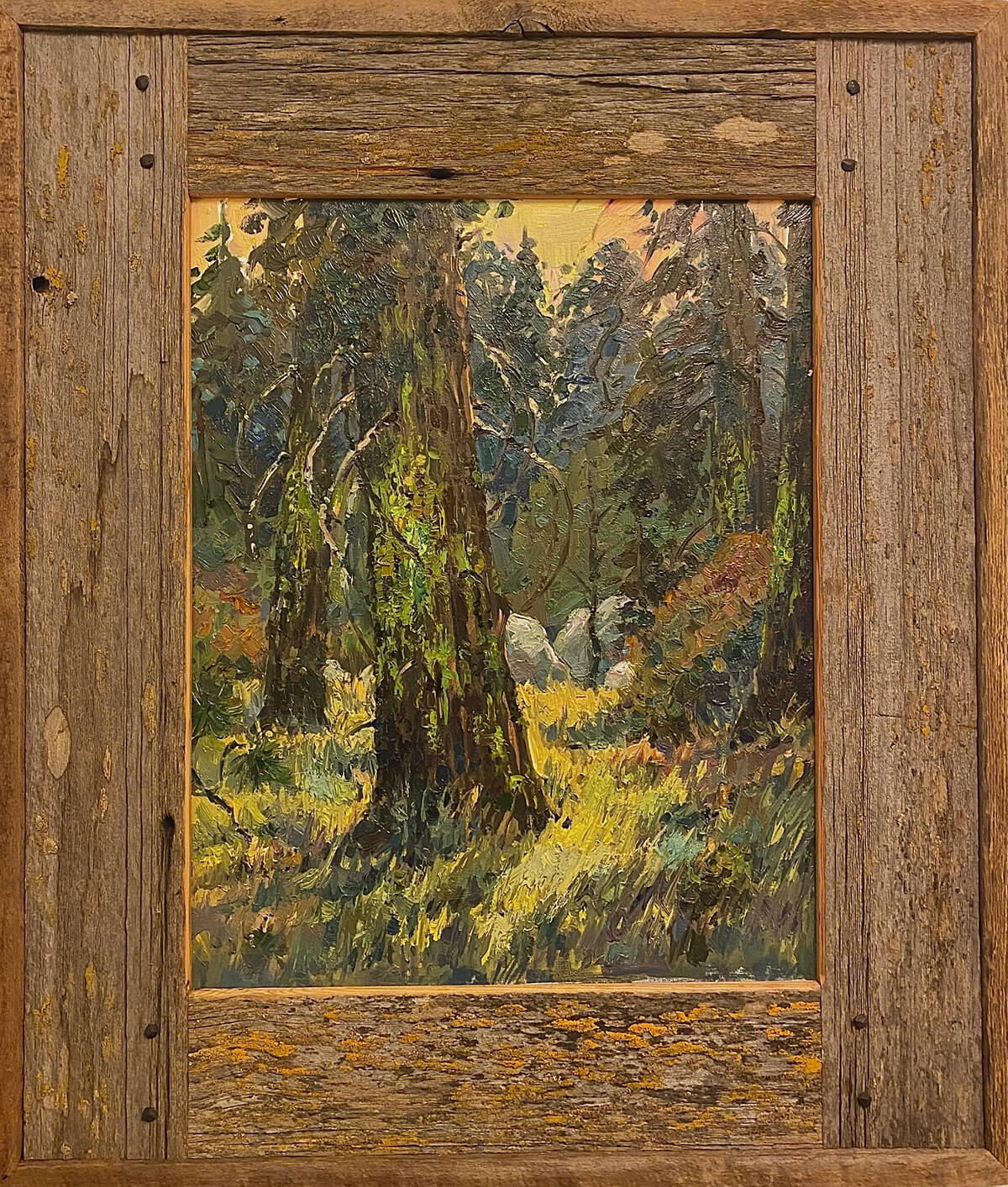 The pairing was a natural one, as Holverstott's curatorial perspective and DigiPen's approach to arts education share much in common. Holverstott founded Figure | Ground as a mission-driven gallery to support figurative and representational art — or in other words, work grounded in reference from real life. "As abstraction dominates the art world at large, we're trying to bring back this culture of technical mastery rooted in foundational art skills, but at the same time, display work that feels fresh and exciting for a contemporary audience," Holverstott says. "That also happens to be what you need in order to do art in video games!"
That mission is what made DigiPen BFA faculty fans of the gallery in the first place. "One of the reasons I and so many other DigiPen art faculty constantly frequent the gallery is because that's the kind of art we're into, and Figure | Ground is one of the few galleries in Seattle devoted to it," Samuels says. "You need those bones in your education as an artist, or else when you go into modeling something for a video game, your form is completely incorrect. Even something super stylized and cartoony for animation, having those representational art chops grounds your design so much."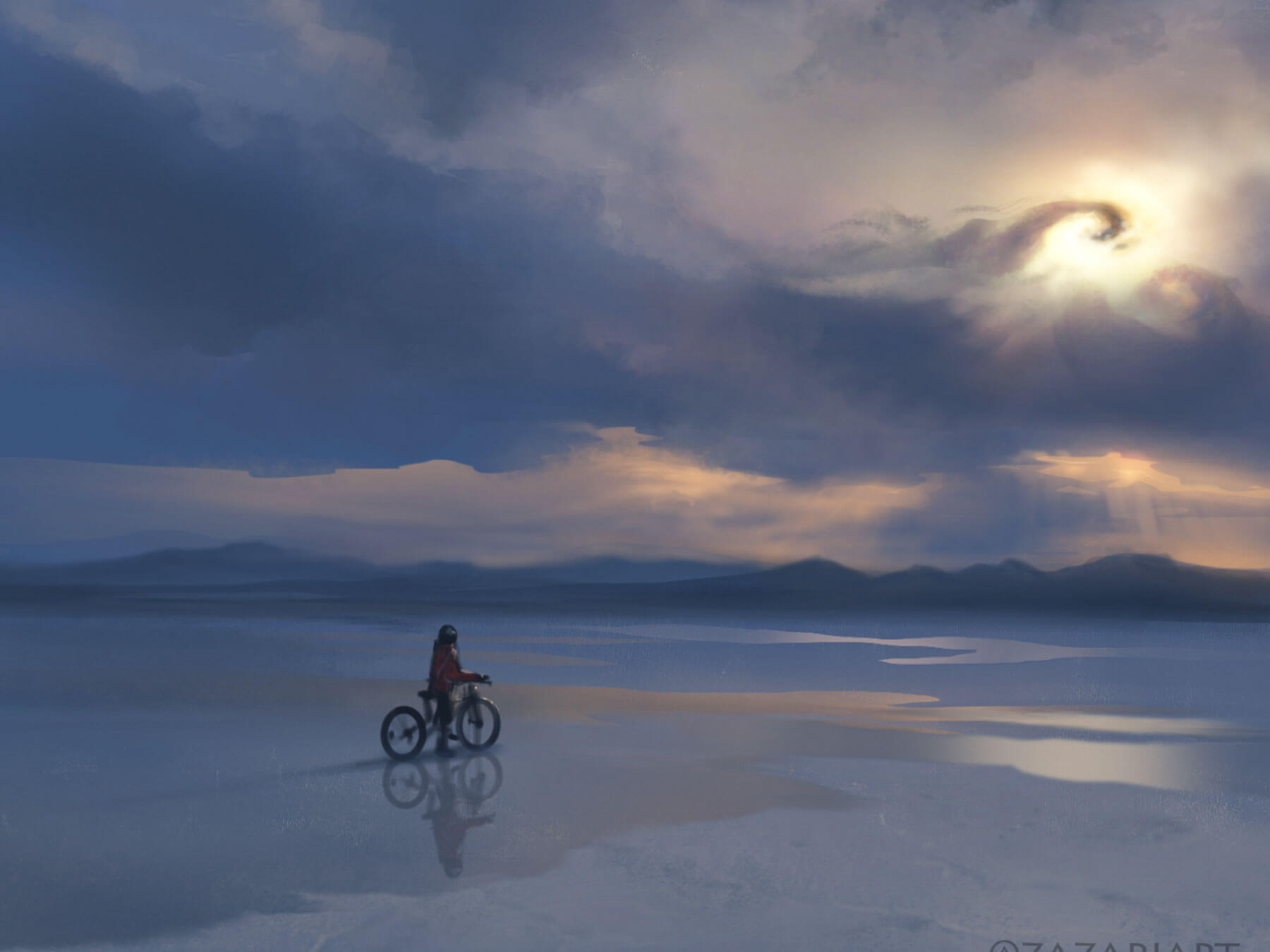 Figure | Ground's commitment to representational art has historically meant exhibitions of traditional media like oil paintings and sculpture. While pieces from Richard Morgan, Elijah Evenson, Rob Kmiec, and more will certainly feature all of the above, DigiPen's role as a hub for digital arts education is also pushing the gallery's typical range of displayed media into new territory. That's largely thanks to the inclusion of works like Zahra Haghiri's digital painting, Randy Briley's electrically wired sculpture, and Samuels' own miniature work incorporating 3D printed elements. "We have a lot of very unique voices at DigiPen. This show is going to be a little different from what Brett would traditionally show," Samuels says. "He's even welcomed some abstract pieces from faculty like YZ Tan and Michael Lorefice."
Samuels says one of the underlying themes of the show is the unique relationship between practicing art and teaching it. "I love the process and problem solving of making art more than the actual final product. I've fallen in love with teaching because I get to work through those processes over and over again with my students and then get the reward of seeing their awesome work at the end," he says. According to Samuels, becoming an instructor at DigiPen has left an indelible mark on his own art practice. "It has drastically affected me. I'm always basing my own pieces off of things I want to learn or practice more so I can maybe impart that to my students," he says.
The other major side effect of joining DigiPen as an art instructor? Becoming part of a vibrant community, both on and off campus. "It's so fun to hang out with other faculty at Figure | Ground, go out afterwards, and just chat about art together," Samuels says. "This show is a really great way for all the faculty to get together and do something really cool."
It's something Holverstott is excited about as well, though he does have one minor concern. "I'm a little worried this DigiPen show will be crazy packed," he grins. "Between the students, alumni, and faculty, there will probably be twice as many people as usual at art walk!"
---
Convergent Voices, March 2 – 31, Figure | Ground Art Gallery, 122 South Jackson St., Suite 250, Seattle, WA. Opening Reception March 2, 5 – 9 p.m. DJ Afterparty from 9 – 10 p.m