If you've ever played the worldwide phenomenon known as PUBG: Battlegrounds, you're probably quite familiar with the premise. Up to 100 people compete to be the last player standing, thus winning the proverbial "chicken dinner." As it turns out, the developers behind the game are actually much more generous when it comes to handing out real-world prizes.
KRAFTON, the South Korean studio that created PUBG: Battlegrounds, recently announced the formation of a $24,000 scholarship fund that will be used to help future game development students attending DigiPen as part of the dual degree program with Keimyung University (KMU). Specifically, the funds for the scholarship were raised as part of a joint contribution between KRAFTON itself and five of its current employees who are DigiPen-KMU dual program alumni.
It all came about when one of those alumni, DigiPen graduate KiKyeong "K" Lim (2015, BS in Computer Science in Real-Time Interactive Simulation), noticed an internal announcement that KRAFTON was looking to initiate a new matching grant program. The message encouraged employees share their ideas for how the company could give back.
"It didn't start from me. It was more on the KRAFTON side. They announced that they were trying to do some kind of matching grant," Lim says. "They were planning some program, but they didn't have it figured out yet."
Knowing there were multiple DigiPen-KMU alumni who worked at KRAFTON, Lim floated the idea of raising scholarship money for other up-and-coming developers who might be going through the same program at his alma mater. He also reached out to his fellow DigiPen alumni coworkers — some of whom have worked on PUBG: Battlegrounds as well as other games at the studio — to see if they would be willing to jumpstart such a program by being the first to pledge donations.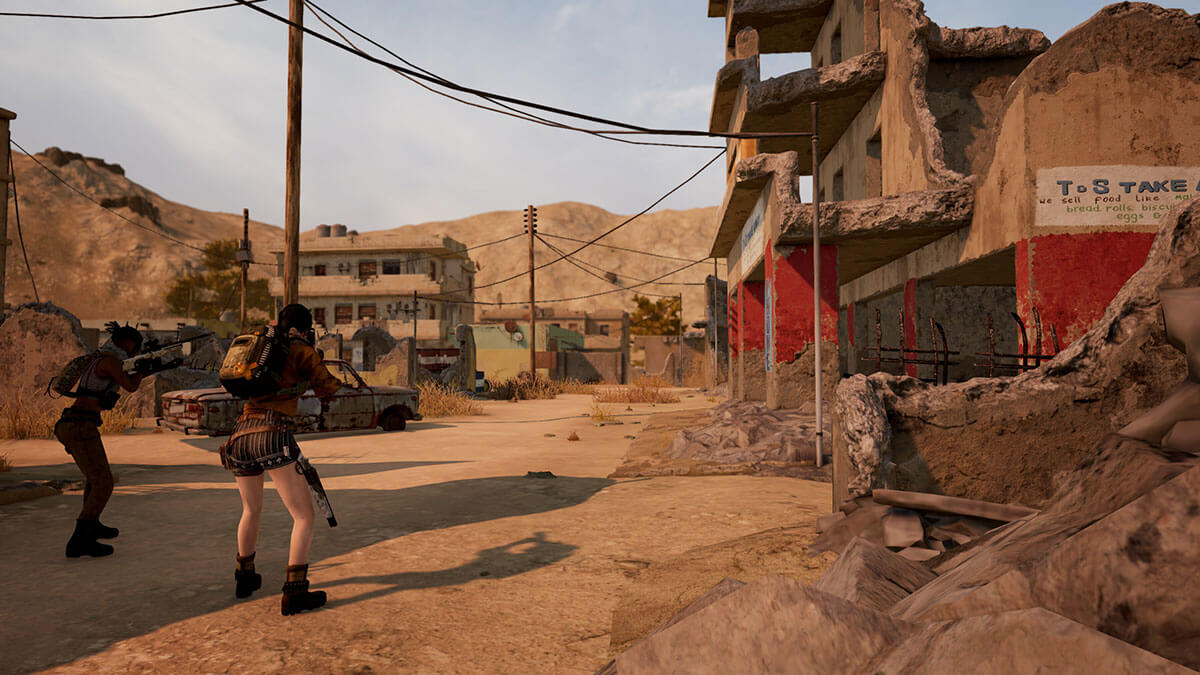 "I contacted them with this idea, and they were so glad about it," Lim says.
Not only was Lim the first employee to respond to the company's request for input, the higher-ups at KRAFTON were almost immediately on board with the idea as well. After learning more about DigiPen and reaching out to Keimyung University, they agreed to match the employees' donations with a substantial contribution of their own.
Going forward, the money raised will go toward eligible DigiPen-KMU students who are entering the last two years of the dual degree program. As part of that program, students spend their first five semesters at KMU in Daegu, South Korea, where they take a range of classes taught by DigiPen faculty, before completing their final two years either in Redmond or at DigiPen Institute of Technology Singapore.
Looking back at his own college experience, Lim says it was a scholarship he received that made it possible for him to complete the overseas portion of his education at DigiPen's Redmond campus. He even recalls a written message from Jason Chu, DigiPen's chief operating officer international, that accompanied the award.
"The sentence Jason Chu said to me has been with me ever since: 'If you are thankful for this scholarship, support others later on with donations,'" Lim says. "I am really thankful to all the people who helped raise this much."
After graduating, Lim stayed in the United States for two years, working first at Strange Loop Games in Seattle on the online game Eco before moving on to Microsoft to work on Minecraft. When it was time for him to return to South Korea for his mandatory military service, he applied to KRAFTON (which went by the name Bluehole at the time), based in Seoul, due to its well-regarded company culture and Western development practices. After first working on the console version of TERA, the studio's popular MMO, he eventually switched over to the team working on the console port of PUBG: Battlegrounds. Today, he works on the live services team that helps to prepare new builds of the game before they're shipped. PUBG: Battlegrounds is largely credited with popularizing the "battle royale" subgenre of online multiplayer shooters.
"Myself, I do not enjoy playing shooting games," Lim says with a laugh. "But still I enjoy the problem solving of working on the game."
Thanks to KRAFTON and our DigiPen-KMU alumni for their generous donation!