Discover DigiPen
Welcome to DigiPen
Who Are We?
DigiPen is a college and academic community of builders and believers with a shared passion for video games, art, music, and innovation. It's also the home of the Dragons.
We Are Dragons!
What are some of the qualities of Dragons? They often…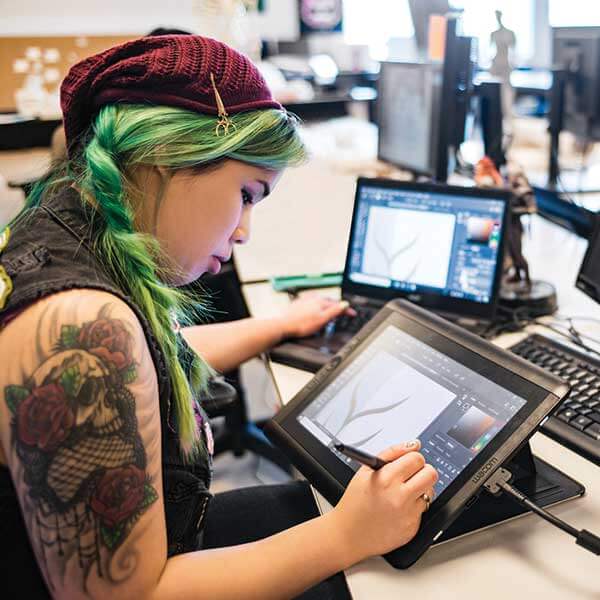 Daydream of building their own worlds
Want to feel passsionate in their work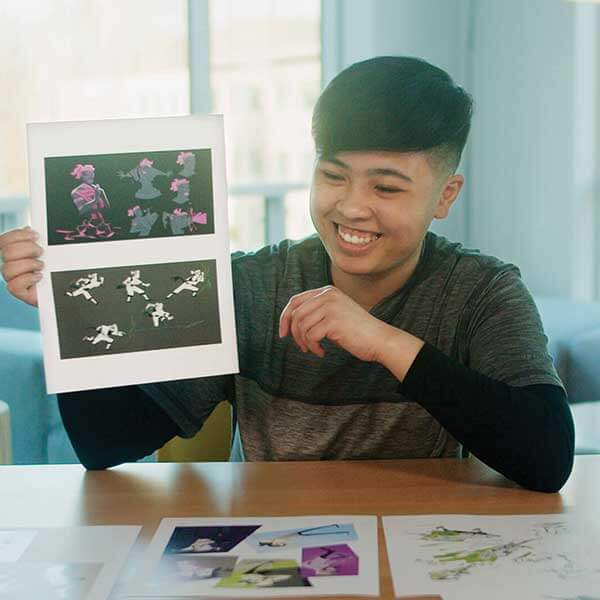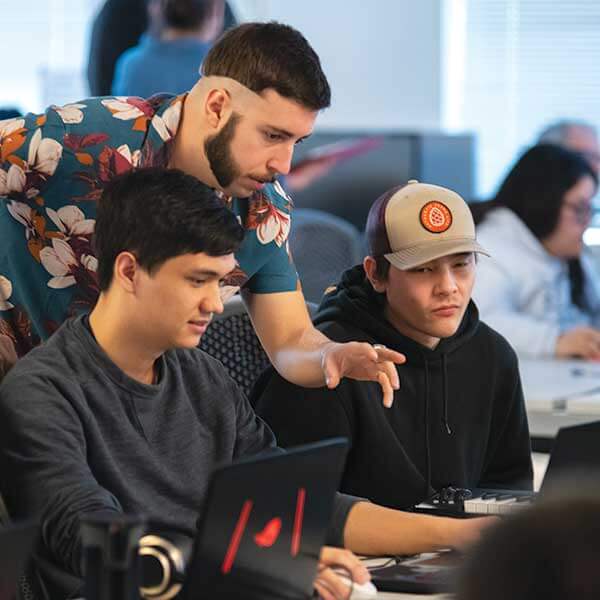 Don't just ask how, but why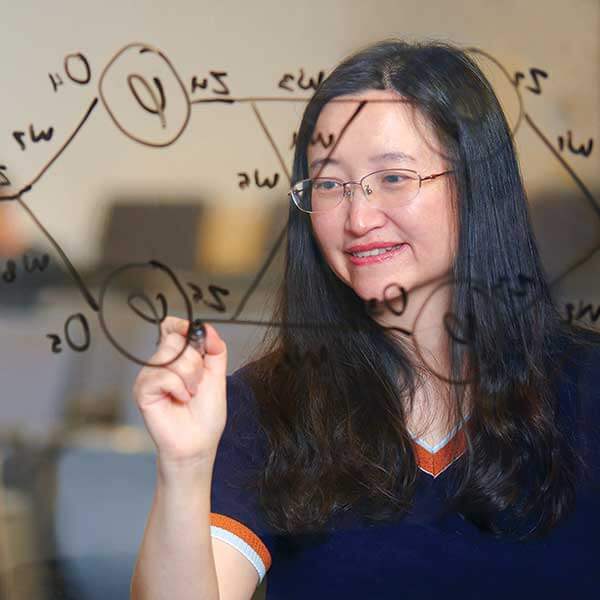 Dragons also go on to create amazing things.
Have you ever played Elden Ring, STAR WARS Jedi: Survivor™, or Horizon Forbidden West? Dragons helped make each of those video games and thousands of other commercial titles too.
What Can You Do Here?
We were the first school in the world to offer a bachelor's degree in video game programming and we've branched out into several other areas of study since then. Take a look at some of the games, animations, and artwork that Dragons have produced in their time here.
How Can You Get Started Right Now?
It's okay if you aren't ready to apply for college just yet. Depending on what subject you're interested in pursuing, there are a few steps you can take today to prepare for DigiPen and beyond!
Let's Chat
If you have questions about DigiPen, getting in touch with the right person can save a lot of time. Here are a few ways to get in touch with us.