With last month's release of Titanfall for the Xbox One, both critics and consumers have been buzzing with excitement about the game's bold new approach to the online shooter genre.
In particular, critics have complimented the game for its fluid and dynamic modes of play — balancing the nimble, wall-running movement of the pilot characters with the slow but devastating capabilities of the giant robot Titans.
DigiPen graduate Chin Xiang Chong (2012), who worked on the game as a designer at developer Respawn Entertainment, says the positive reception is still a bit overwhelming.
"I'm actually looking at a game disc right now, and I'm thinking, 'Oh, wow! People across the world actually have the physical copy of this — something I did work on!'" Chin says. "And so far they seem to be enjoying it."
In his role as designer, Chin helped to devise and script many of Titanfall's interconnected gameplay systems — such as the robot-versus-robot "termination" sequences, an "evacuation" mode that lets players on the losing team retreat from the battlefield at the end of an online match, and other innovative features.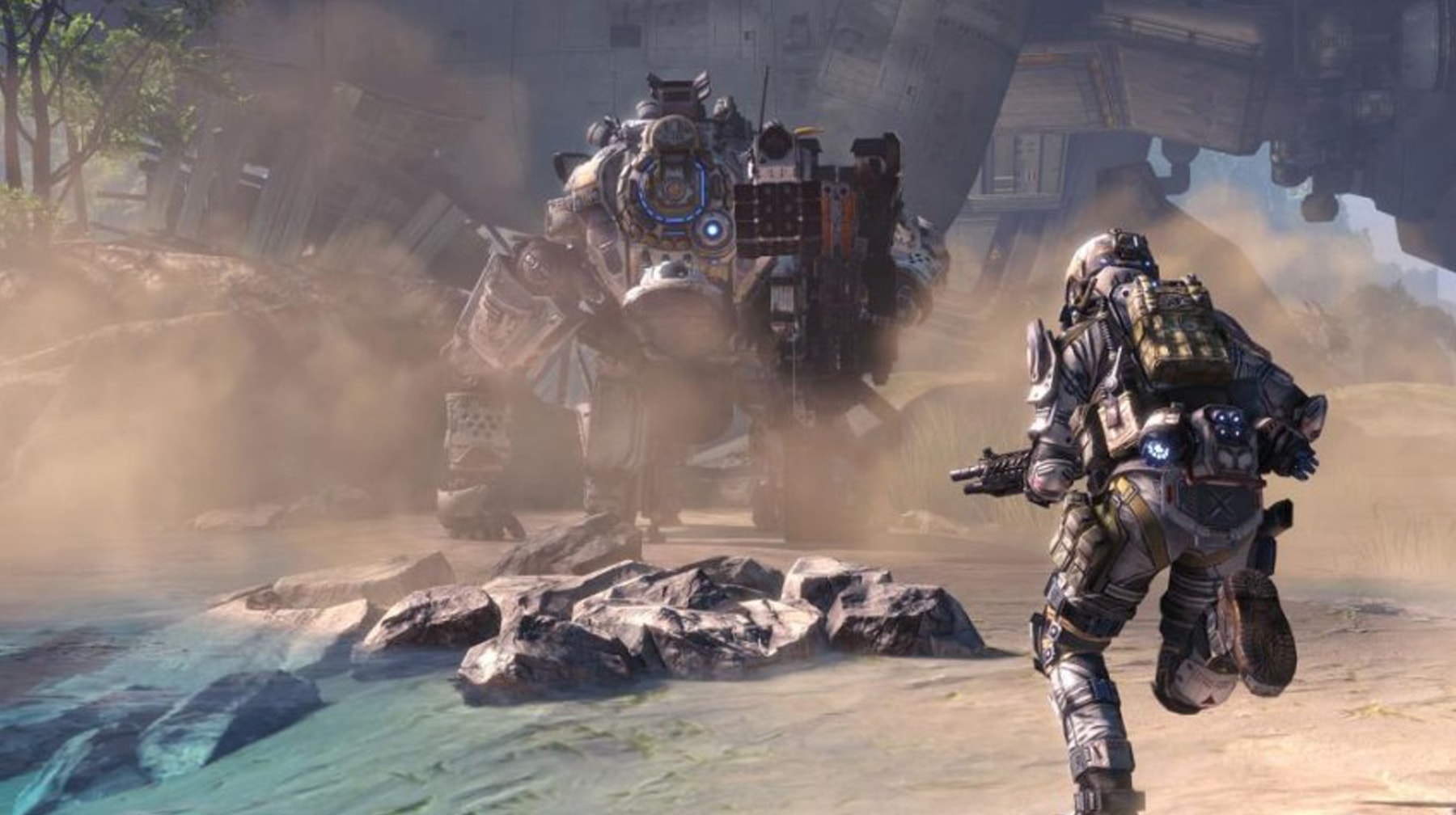 He also provided occasional support to artists and sound designers by helping them put their animations and audio sequences into the game.
"We're a small company, so lots of people touch lots of things," Chin says. "It's a pretty collaborative environment in that sense. We talk to each other a lot."
Chin joined the Los Angeles-based studio in July 2012, shortly after finishing his two years in the M.S. in Computer Science graduate degree program at DigiPen. Prior to that — having majored in computer science and economics at Cornell University — Chin had been working for a bank in Tokyo, programming allocation software for clients.
I'm actually looking at a game disc right now, and I'm thinking, 'Oh, wow! People across the world actually have the physical copy of this.'"
While the work was interesting and challenging, the global financial crisis had given way to intensified regulations that trickled down to Chin's daily workflow. To implement even the smallest of bug fixes, he says, would require laborious paperwork and the approval of higher-ups. As a result, he says, he was never able to write as much software as he would have liked.
Moreover, Chin was part of a work culture where he shared little in common with his fellow employees.
"At my previous company, I might be like, 'Oh, I bought this game,'" Chin says. "And then someone would respond, 'Oh, you play games.' And then there's silence."
Compare that, he says, to working at an actual game development studio, where many employees will sometimes stay in during their lunch break to play one of the latest multiplayer releases.
"For example, when Payday 2 came out, there were a bunch of people at our office who would skip lunch and stay in to play Payday 2 together," Chin says. "So they'll be screaming to each other, like, 'Oh, man, you've got to take out the guard before the vault is open!' And it's cool. It's like having a local LAN party where you work."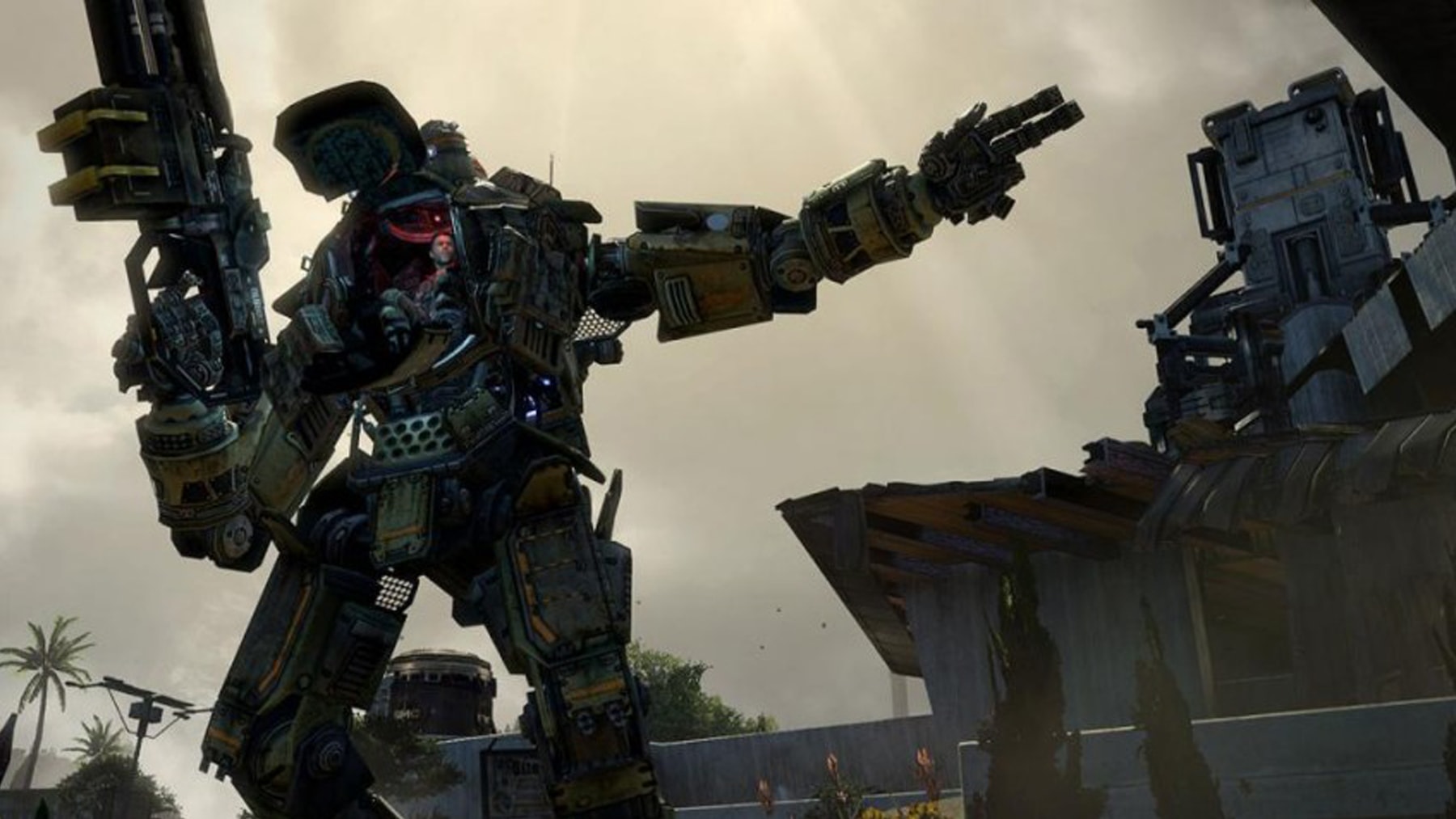 It's an enthusiasm for the medium that has fueled both Chin and the entire Respawn team in their own efforts to deliver a new type of multiplayer game, particularly one that could be more welcoming to novice players.
"One thing that I'm really proud of in our game is you can have fun at the game at all skill levels," Chin says. "We've tried to fill the game with a lot of moments that make you feel awesome and that happen organically."
As an example, he says, Titanfall players have access to a new type of weapon called a "smart pistol," which will automatically lock on to targets and is designed particularly for people who might not be accustomed to first-person shooters.
We've tried to fill the game with a lot of moments that make you feel awesome."
"Even if you're not very good at aiming, if you know how to move around and you know how to sneak, you can feel awesome by taking out the top scorer of the enemy team by using the smart pistol," Chin says.
Another example is the "rodeo" maneuver, which lets players jump onto the back of an enemy Titan, rip off a protective casing, and shoot into the exposed machinery to cause heavy damage.
"So to start this sequence, all you need to do is basically jump at the Titan when he's close," Chin says. "The game pulls you in, and — again — it's a moment that makes you feel awesome."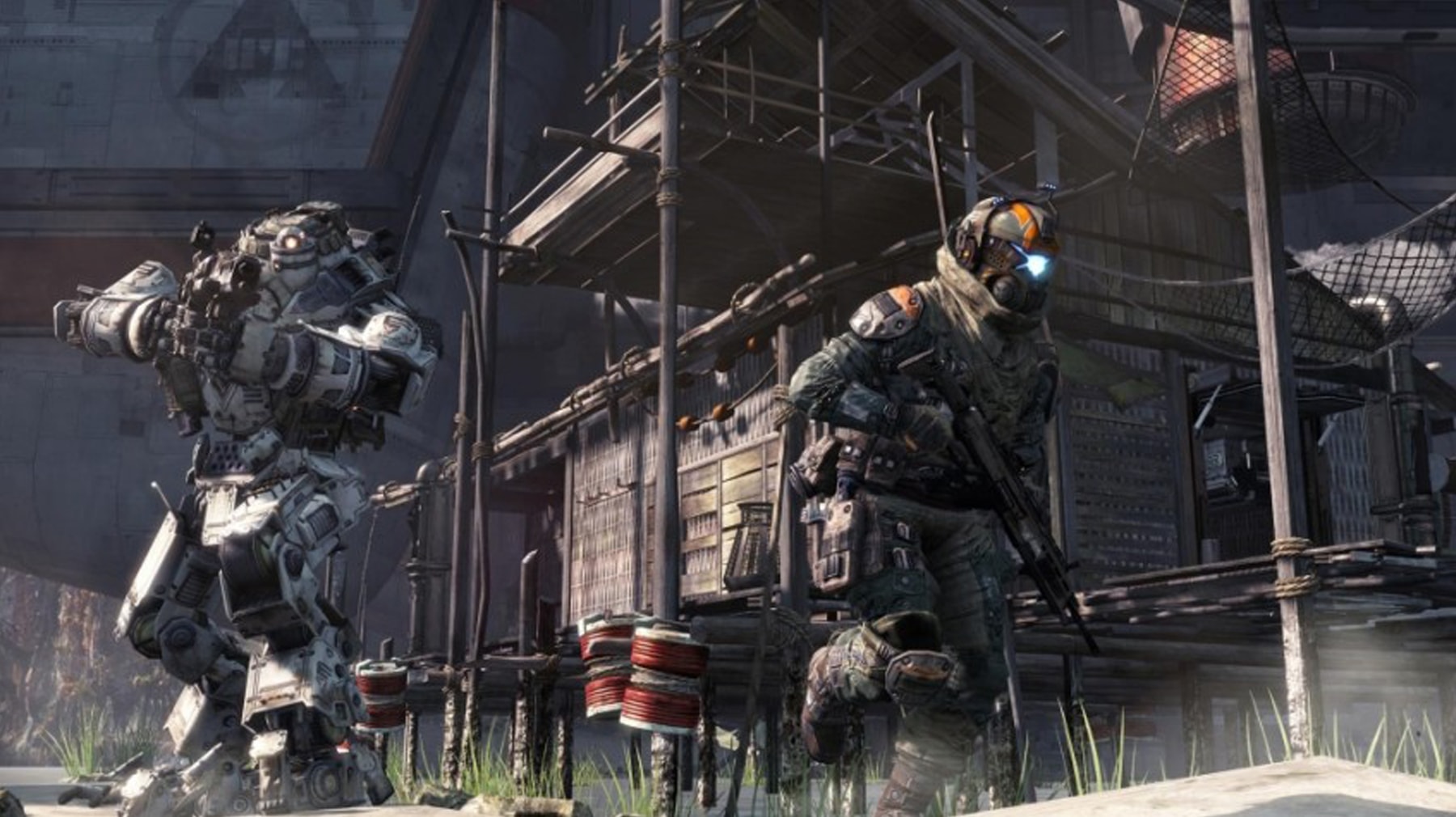 Despite the pedigree of the new studio ­­— founded by several former developers of the wildly popular Call of Duty series — Chin says it was never taken for granted that their first game would succeed. Historically, he says, games that revolve around giant mechs don't tend to gain traction with Western audiences.
Much of that doubt began to dissipate, however, after the game was publicly unveiled at the 2013 Electronic Entertainment Expo (E3) in Los Angeles. In addition to winning awards from various media outlets, Titanfall also quickly became pegged as one of the most anticipated next-generation console games.
"We hoped people would like it, but I don't think anybody was ever actually prepared for the amount of positive reception that we got," Chin says.
Now that the game is out, Respawn developers have been monitoring the chatter during Titanfall matches, playing along and listening silently as people offer unsolicited feedback about the game — both good and bad. It's all valuable information for the next go-round.
But the opportunity to finally take part in the game with a general audience is also its own reward.
"I'm scared at how quickly the public are getting good at the game," Chin admits. "I've played the game for nearly two years now. So I know how to wall jump. I know how to wall run. I know how to double jump to places. I know which weapon combos are probably more effective than others. But the public is catching up really, really quickly."