Cody and Cale Haskell share a lot in common. They're brothers. They're both game developers. And they both graduated from DigiPen.
At Epic Games in North Carolina, Cody works as a gameplay programmer on Fortnite, the highly anticipated follow-up to Epic's Gears of War series and the first game built using the company's Unreal Engine 4. On the opposite side of the country, Cale works as an engineer at Bellevue developer Bungie, creators of the Halo universe, where he also is hard at work on his studio's long-awaited new franchise, the sci-fi role-playing shooter Destiny.
"It's kind of the family profession now, and it always seemed like it was going to be," Cody, the elder brother, says. "I don't know if there was a time period of my life where I didn't think I was going to make games."
Long before games became their livelihood, both Haskell brothers say they were introduced to the hobby at an early age by their dad, who himself played on the early CalecoVision and Atari 2600 consoles. As a family, the Haskells enjoyed games spanning all genres.
I don't know if there was a time period of my life where I didn't think I was going to make games."
"I stomped on Goombas on every platform that you could stomp Goombas on, became far too skilled at first-person shooters than I had any right to be for the age I was," Cale says. "Beyond that, my parents were both very adamant about how they wanted us to grow up and have a 'desk job' — not necessarily in the sense of sitting behind a desk, but just something that wasn't a manual trade."
Cale says his first attempts at making games involved playing around with PC game mods and scripts. Blizzard Entertainment's Starcraft map editor was his first proto-programming teacher.
When the time came around for Cody to begin looking at potential colleges to attend, it was his good fortune to stumble across an issue of Rolling Stone magazine, which happened to include a profile about DigiPen — one of the first colleges almost wholly devoted to game development.
Cody enrolled into the BS in Computer Science in Real-Time Interactive Simulation program, and his brother followed him soon after. Both gained fluency in C/C++ programming and even collaborated — along with three other classmates — on the game project Glitch during Cale's junior and Cody's senior year.
The game was an arcade-style first-person shooter, set inside a colorful and dynamic 3D environment. In lieu of traditional art assets, all of the game's weapons, enemies, effects, and surfaces were made up of shifting block-based particles.
It turned out that we worked very well together in a collaborative setting."
"We were kind of flying by the seat of our pants building that thing," Cody says. "We realized it was turning into something special as soon as we showed it off the first time, and then it was a roller coaster ride after that."
"Cody and I argued a bit growing up — as brothers do," Cale says. "But it turned out that we worked very well together in a collaborative setting."
During his senior year, Cody also interned at Her Interactive, and from there landed his first post-graduation job at indie studio 5th Cell Media, which at the time was ramping up development for the original Scribblenauts game on the Nintendo DS. After three years of working on that series, Cody moved on to Epic in April 2012, where he immediately joined the Fortnite team.
Graduating a year after his brother, Cale first completed an internship at Airtight Games before joining with Bungie, where he helped finish and ship Halo: Reach.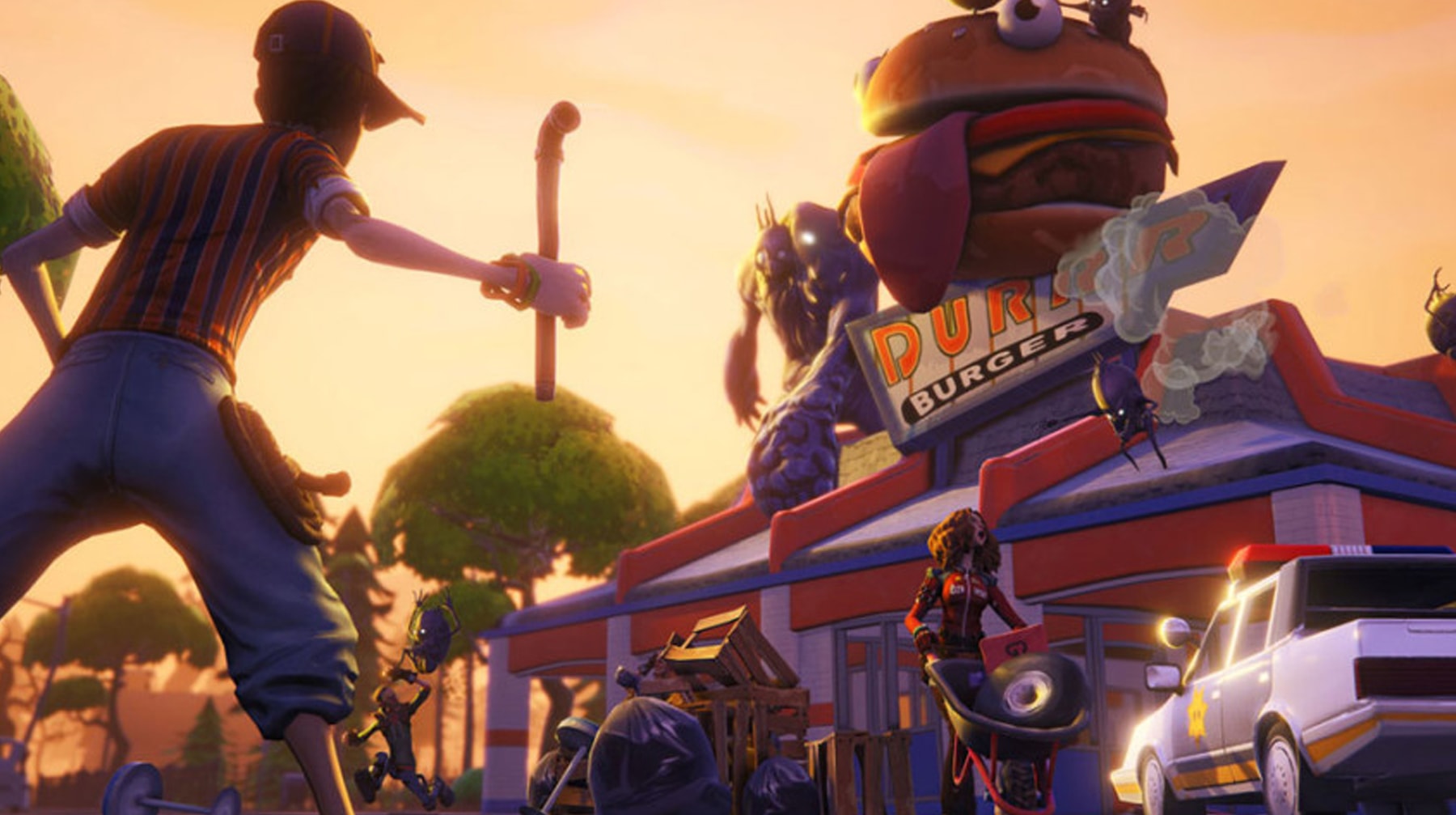 In both cases, the Haskells can remember the days when they were just fans of their companies' games.
"I have very fond memories of playing co-op Halo with both my brother and father, driving Warthogs into places where they didn't fit and making our way through levels just by punching things," Cale says.
Even today, despite being on opposite ends of the country, Cale and Cody still find time to play online together, most recently via the co-op shooter Borderlands 2.
"It's mostly an excuse to be on voice chat for a couple of hours," Cale says. "We do chat about the industry a bit."
If you dedicate yourself to learning this craft while you're at DigiPen, you walk out the door knowing what to do."
What advice do the Haskells have to offer other future or current DigiPen students?
Be dedicated, Cody says, and don't get discouraged. Cale says one of the biggest challenges in his work can be knowing when to push and when to rest. Making games is a marathon, he says, not a sprint!
"If you dedicate yourself to learning this craft while you're at DigiPen, you walk out the door knowing what to do," Cody says. "There are still lessons to be learned when you graduate, because even though you have all these technical skills, working at a large company is another whole set of skills. But I can't imagine there's an institution that would leave you more prepared."