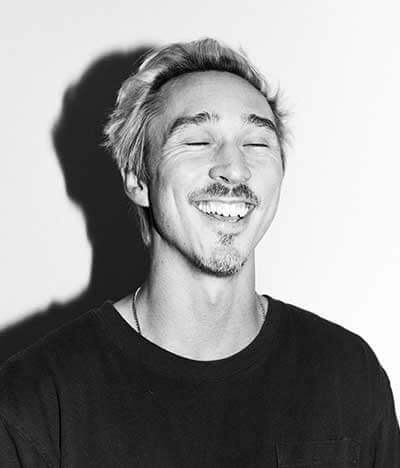 Jeffrey Thompson is an artist born and raised in Toronto, Ontario, Canada. After attending Sheridan College he moved to Los Angeles to pursue his love of good weather and making cartoons. Since that time he's contributed art and art direction for projects such as Spider-Man: Into the Spiderverse, Rick and Morty, Gravity Falls, and most recently, Inside Job. He has contributed work to a range of clients including Netflix, Sony, Adult Swim, Disney, Passion Pictures, Blue Sky, Reel FX, Hornet Inc, and Vice.
Thompson's talk will cover his journey into the animation industry, his time as an art director on Season 3 of Rick and Morty, his personal approach to animation, and time for questions.
We can't wait to welcome him back to DigiPen! Be sure to register and reserve a virtual seat.
Date: Saturday, November 20, 2021
Time: 11:00 a.m. - 12:30 p.m. PST
DigiPen is committed to providing equal access to its programs and events. To request disability accommodations for an event, contact the event coordinator in advance at outreach@digipen.edu or (425) 629-5001.